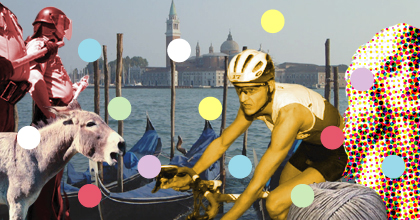 2004 Top 20s
A highly personalized list of 20 full-lengths that lured me back again and again during 2004, followed by 20 honourable mentions and 20 12"/EPs.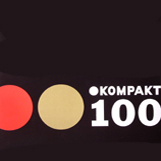 01. VA: Kompakt 100
Kompakt
A compilation as the top pick of the year? Not so surprising when Kompakt's own artists revisit the label's stellar catalogue for twenty-one reinventions. Hardly surprising either when the results are as strong as The Modernist's electropop makeover of Justus Köhncke's "Weiche Zäune," Kaito's anthemic trance update of Superpitcher's "Tomorrow," and Meloboy's trashy, Freiland-meets-Marc Bolan "Frei/Hot Love."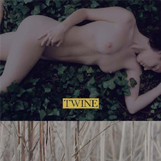 02. Twine: Twine
Ghostly International
Greg Malcolm and Chad Mossholder alchemize haunted voices, percussive static, and vaporous textures into nine hypnotic soundscapes, "Asa Nisa Masa" a marvelous case in point.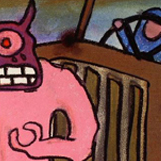 03. Ada: Blondie
Areal
Ada's debut impresses for its stylistic breadth—synth-pop, techno, house, ambient—but even more for the depth of imagination she brings to each song. Best of all is "Each And Everyone (Blindhouse–Mix)," a heavenly groove of skipping beats and lush harpsichord tinkles deepened by the deliciously forlorn quality of her languorous vocal.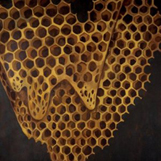 04. Telefon Tel Aviv: Map of What is Effortless
Hefty
Accompanied by vocalists Damon Aaron and L'Altra's Lindsay Anderson, Chicagoans Joshua Eustis and Charles Cooper merge electronic funk with R&B to conjure a dynamic and seductive 'laptop soul.'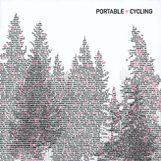 05. Portable: Cycling
Background Records
Alan Abrahams' Cycling marries traditional elements with modern electronics, resulting in a recording of exquisite detail that also moves—a compelling fusion of intricate African rhythms with Berlin house-techno styles.


06. Deathprod: Morals and Dogma
Rune Grammofon
This deep excursion into dark ambient from Supersilent member Helge Sten includes four haunting tracks of boundless character. Juxtaposing sawing, scraping strings against the mournful glimmers of high-pitched theremin-like tones, the sustained mood of funereal grandeur Sten nurtures over the course of the eighteen-minute dirge "Dead People's Things" is amazing.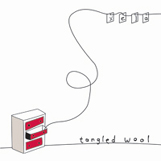 07. Xela: Tangled Wool
City Centre Offices
As perfect an example of pastoral folktronica as one might hope to find, John Twells creates sublime pastoral oases rooted in the shimmer of his acoustic guitar.


08. Greg Davis: Curling Pond Woods
Carpark
In which Davis fulfills the promise of Arbor with a stylistically diverse outing that finds the adventurous guitarist strolling through the African outback, communing with Brian Wilson, and chanting timeless campfire hymns with The Incredible String Band.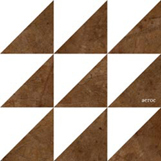 09. Aeroc: Viscous Solid
Ghostly International
Using guitar as the sole sound source, Geoff White creates an elegant suite of spectral drones and sweetly swaying guitar episodes which climaxes with the soulful melodic wisps of "Please Go Wrong."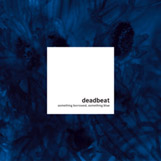 10. Deadbeat: Something Borrowed, Something Blue
~scape
Deep digi-dub of the most accomplished kind, the album finds Scott Monteith honouring his recent betrothal with rich textures and one incredibly indefatigable cricket.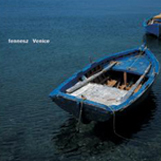 11. Fennesz: Venice
Touch
Teeming with shimmering streams and hazy smears, Venice offers a spectacular marriage of pure electronic textures and affecting melancholia, especially "Transit" where David Sylvian's sonorous vocal stirringly complements Fennesz's guitar shards.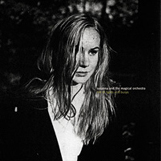 12. Susanna & Her Magical Orch.: List of Lights and Buoys
Rune Grammofon
Performing original compositions as well as Leonard Bernstein and Dolly Parton covers, Susanna Wallumrød's lilting voice dominates this collection of affecting ballads. In the album peak, an imaginative recasting of Parton's "'Jolene," Wallumrød's whispered delivery imbues the song of a woman's desperate plea with heartbreak.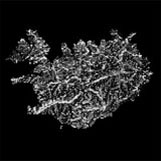 13. Traject: Strengir Hrynja
Spezialmaterial

Strengir Hrynja echoes Autechre's EP7 in experimental spirit but adds a cold and claustrophobic undertow. In the extraordinary "Water For Muddy People," Gisli Thor Gudmundsson fashions a lurching pebbly groove showered by spindly tentacles, phantoms voices, and creaking noises.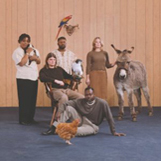 14. Slicker: We All Have A Plan
Hefty
Aided by an extended family of guests (Telefon Tel Aviv, Phat Kat, Phil Ranelin, L'altra's Lindsay Anderson, and others), We All Have A Plan finds John Hughes distilling hip-hop, soul, electronica, jazz, and funk into a pan-global brew of voodoo glitch.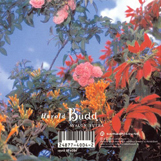 15. Harold Budd: Avalon Sutra
Samadhisound
With Avalon Sutra, Harold Budd bids adieu with a glorious exeunt that crystallizes his body of work into a singular statement. The music is graceful, heartfelt, and poignant, the mood elegiac. Disc one contains solo and group pieces, disc two a transporting seventy-minute remix by Akira Rabelais.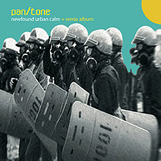 16. Pan/Tone: Newfound Urban Calm
BiP_HOp
An epic, two-disc set of punchy 'Rockno' from Sheldon Sidney LeRock. Dub-techno, clickhouse, and jittery electro appear in the first half, with the even better second devoted to solid remixes by artists like Andy Vaz, Adam Marshall, Si-cut.db, and Jeff Milligan.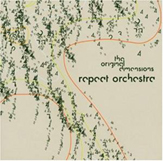 17. The Repeat Orchestra: The Original Dimensions
A Touch of Class
Stefan Schwander (aka Antonelli Electric) is, in fact, the sole player in this particular orchestra but that doesn't prevent him from crafting some of the warmest, deepest house music around.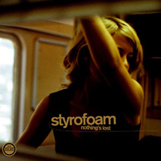 18. Styrofoam: Nothing's Lost
Morr Music
On Nothing's Lost, Arne van Petegem invigorates his signature melancholy with expansive arrangements and gorgeous melodies. Also featuring Valerie Trebeljahr, Alias, Ben Gibbard, and Andrew Kenny, Nothing's Lost in its best moments verges on pop nirvana.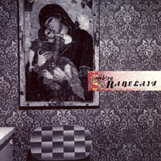 19. Akira Rabelais: Spellewauerynsherde
Samadhisound
After discovering forgotten tape recordings of traditional Icelandic a cappella singing, Rabelais found himself so transfixed by the female voices' heartbreaking sound he decided to digitally weave them into pulsating drones. By exhuming these phantom, siren-like voices and digitally reconfiguring them, Rabelais' haunting recording straddles medieval and modern eras.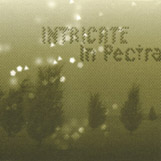 20. Intricate: In Pectra
Spezialmaterial
In Pectra succeeds most when it wholly embraces hiphoptronic territory (the opening "Efforts" and the penultimate "Deliberate On," both of which exploit chopped voice samples to stunning effect).
20 Honourable Mentions
21. Arve Henrikson: Chiaroscuro (Rune Grammofon)
22. Murcof: Utopia (Leaf)
23. db: Peron (Background Records)
24. Greg Davis: Somnia (kranky)
25. Antiguo Autómata Mexicano: Microhate (Background Records)
26. Max Richter: The Blue Notebooks (FatCat)
27. Dykehouse: Midrange (Ghostly)
28. Tim Hecker: Mirages (Alien8)
29. Lusine: Serial Hodgepodge (Ghostly)
30. I'm Not A Gun: Our Lives On Wednesdays (CCO)
31. RJ Valeo: September (Type)
32. Electric Company: Creative Playthings (Tigerbeat6)
33. Efterklang: Tripper (Leaf)
34. März: Wir Sind Hier (Karaoke Kalk)
35. Logreybeam: It's All Just Another Aspect ... (Type)
36. Triola: Im Funftonraum (Kompakt)
37. Dead Texan: Dead Texan (kranky)
38. Helios: Unomia (Merck)
39. VA: Station (Ai Records)
40. Psapp: Tiger, My Friend (Leaf)
20 12"/EPs
01. HP Stonji: Metic (Spezialmaterial)
02. Dabrye: Game Over (Ghostly)
03. VA: Smm Vol. 1 (Ghostly)
04. VA: Smm Vol. 2 (Ghostly)
05. Caro: My Little Pony (Orac)
06. Jim Fox: The City The Wind Swept Away (Cold Blue)
07. Lars Horntveth: The Joker (Smalltown Supersound)
08. Lawrence: Spark (Ghostly)
09. Steve Peters: from shelter (Cold Blue)
10. Warmdesk: Saftety First (A Touch of Class)
11. Portable: Flicker (Background Records)
12. Daniel Wang: Berlin Sunrise (Ghostly)
13. The Repeat Orchestra: Red Dark Shed (A Touch of Class)
14. Narcotic Syntax: Calculated Extrav. Licentiousness (Perlon)
15. Daedelus: Something Bells (Plug Research)
16. db: Aspern (Background Records)
17. Fisk Industries: The Isle of Wight (Highpoint Lowlife)
18. Adventure Time: Glass Bottom Boats (Plug Research)
19. Andy Vaz: First Aid Course (Persistencebit Records)
20. The Go Find: Over The Edge (Morr Music)
January 2005