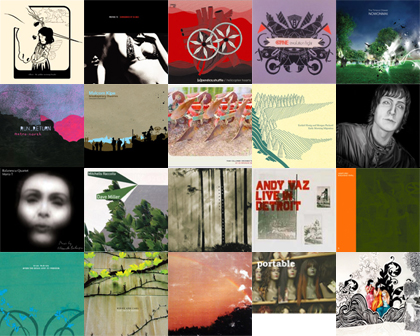 2005 Top 10s and 20s
20 full-lengths that cast a continual, irresistible spell during 2005, followed by 10 Honourable Mentions, 10 Remixes and Comps, 10 EPs, and 10 Singular Moments.
Top 20 Albums • 10 Honourable Mentions • Top 10 Remixes and Compilations •
Top 10 EPs (3", 7", 12") • 10 Singular Moments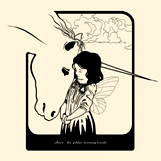 01. Colleen: The Golden Morning Breaks
Leaf
No recording in 2005 proved as haunting as The Golden Morning Breaks, Cécile Schott's triumphant follow-up to 2003's Everyone Alive Wants Answers. Prepare to be swept away when glass harmonicons and cellos work transcendant magic in hypnotic gems like "The Happy Sea" and "Everything Lay Still."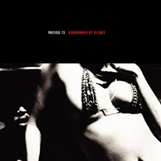 02. Prefuse 73: Surrounded By Silence
Warp
If not as perfect as One Word Extinguisher, Surrounded By Silence still includes enough spectacular moments (e.g., the Ghostface & EL-P throwdown "Hideyaface" and "Pastel Assassins" featuring Claudia & Alejandra Deheza) to justify its number two status.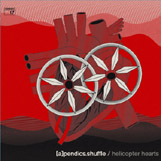 03. [a]pendics.shuffle: Helicopter Hearts
Orac
Man of a thousand guises Ken Gibson ([a]pendics.shuffle, Bal Cath, Dubloner, Eight Frozen Modules, Premature Wig, Reverse Commuter) weighs in with flawless computer micro-funk that wonderfully showcases Orac's inimitable sound.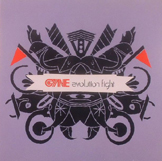 04. CYNE: Evolution Fight
City Centre Offices
Sparkling hip-hop tunes constructed by producers David "Enoch" Newell and Michael "Speck" Gersten using old-school samples drawn from rock, trip-hop, jazz, and soul and crowned by socially conscious lyrics by MCs Clyde "Cise Star" Graham and Akin Yai.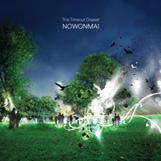 05. The Timeout Drawer: Nowonmai
Consumers Research & Development
Slashing guitars incinerate deserted cityscapes while drums and moogs wreak havoc: apocalypse never sounded so good. Nowonmai? nuhsxerok: elbadercnru.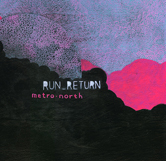 06. Run_Return: Metro North
n5md
The Oakland trio's almost ridiculously accomplished set of 'instrumental rock' features eighteen future-jazz excursions that encompass post-rock, dub, jazz, funk, and melodic electronica, sometimes in a single song.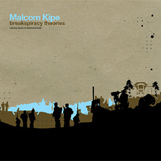 07. Malcom Kipe: Breakspiracy Theories
Merck
Skyler McGlothlin (Malcom Kipe, Nautilis) brews potent instrumental hip-hop on the superb Breakspiracy Theories, a captivating potpourri of downtempo beats, voiceovers, scratching, and samples.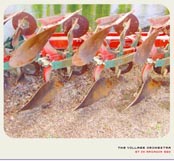 08. The Village Orchestra: Et in arcadia ego
Highpoint Lowlife
Hypnotically flowing from placid slumber to symphonic splendour, Et in arcadia ego presents nine glorious settings by Ruaridh Law (one-third of Glasgow's The Marcia Blaine School For Girls).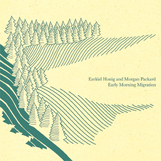 09. Ezekiel Honig/Morgan Packard: Early Morning Migration
Microcosm
Deep ambient so evocative you can smell the pine trees, feel mist coating your skin, and hear soft water rippling as you picture yourself canoeing through a northern wildnerness.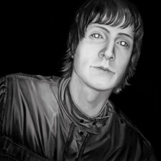 10. Maximilian Hecker: Lady Sleep
Kitty Yo
Heartbreaking, sad, and, more than anything else, beautiful. It's difficult to say which is stronger: Hecker's magnificent songs or his angelic falsetto. No matter: just relax and bask in rapturous songs about death, transfiguration, and, yes, Snow White.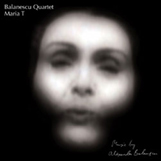 11. Balanescu Quartet: Maria T
Mute
Inspired by Maria Tanase (1913-63), a glamorous folk-singer celebrated as Romania's Edith Piaf, violinist Alexander Balanescu re-connects with his roots in a remarkable collection of string quartet music that's sometimes sad, other times elated, but never less than fantastic.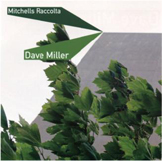 12. Dave Miller: Mitchells Raccolta
Background Records
Miller's 'minimal broken beat' debut album is woozy illbient-jazz, a richly textured bitches brew of splayed jazz-funk that captivatingly extends Background Records' sound into bold, experimental climes.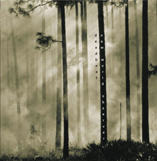 13. Deadbeat: New World Observer
~scape
Scott Monteith sculpts an undulating and oceanic sound that's equal parts techno, dancehall, and electronic dub while also deepening the material's thematic gravitas with political themes centered on global turmoil.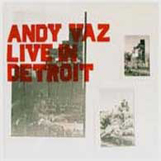 14. Andy Vaz: Live in Detroit
Persistencebit
What most distinguishes Vaz's grooving set of Detroit techno, Chicago house, deep house, minimal techno, glitch, and soul is its epic centerpiece ("People Inside/-Outside") whose phrases "To those on death row" and "We outside aren't supposed to feel connected with people inside" transform Live in Detroit into a deep 'Death Row' mix.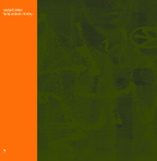 15. Innerstance.beatbox: Your Eyes Are Like UFO's, My Darling
Consumers Research & Development
Milwaukee-based Jason Todd mixes hip-hop, jazz, and soul into fresh boom-bap that's sure to rub instrumental hip-hop heads in all the right places. Peak moment? "Helium Disco" when Todd ever-so-politely requests "More laser in my monitor please" before unleashing the tune's pulverizing crunch.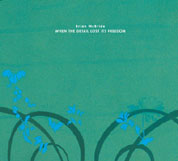 16. Brian McBride: When the Detail Lost its Freedom
kranky
In which Stars of the Lid member Brian McBride transmutes personal angst into glorious sound. With its hypnotic streams of muffled tones, piercing strings, and delicate piano adornments, "Overture (for Other Halfs)" sets the bar almost impossibly high at the outset yet the album's subsequent meditations maintain a similar poise.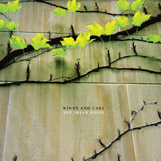 17. Windy and Carl: The Dreamhouse/Dedications to Flea
kranky
Delicate guitar filigrees and soft organ shimmer nurture crystalline ambiance in these affecting drone elegies to Flea, Windy and Carl's beloved German Shepherd-Alaskan Malamute mix, and Windy Weber's mother.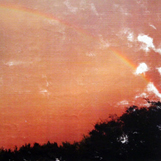 18. Goldmund: Corduroy Road
Type
Keith Kenniff takes a remarkable left turn from his Helios style with the piano-based Corduroy Road. A work of poignant beauty, the project isn't about virtuosity but instead Satie-like simplicity and elegantly etched wells of emotion.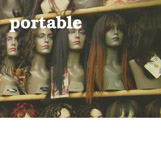 19. Portable: Version
~scape
On his ~scape debut, Alan Abrahams tampers little with the riveting African-house fusion presented on 2003's Cycling. Once again merging traditional African rhythms and instruments with house and techno in unique manner, Abrahams alchemizes his materials into mesmerizing marvels.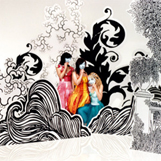 20. Midaircondo: Shopping for Images
Type
The Gothenburg trio conjures a distinctive acoustic-electronic fusion using laptops, samplers, flutes, saxophones, and vocals. Animated by a stirring piano motif, the stately torch anthem "Serenade" impresses most with an impassioned, soul-drenched vocal enveloped by serpentine woodwinds.
21. Deaf Center: Pale Ravine (Type)
22. Audion: Suckfish (LP version) (Ghostly)
23. Kill Memory Crash: American Automatic (Ghostly)
24. Caro: The Return of Caro (Orac)
25. Conrad Newholmes: Peppermint Styles (Couchblip)
26. Confutatis: Built in Anger (Ai Records)
27. Four Tet: Everything Ecstatic (Domino)
28. si-cut.db: From Tears (BiP_HOp)
29. Eluvium: Talk Amongst the Trees (Temporary Residence)
30. Accelera Deck: Pop Polling (Scarecelight)
Top 10 Remixes and Compilations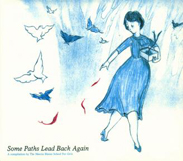 01. Marcia Blaine School For Girls: Some Paths Lead Back Again
Highpoint Lowlife
Featuring material by Accrual, The Village Orchestra, Production Unit, Chris Dooks (aka Bovine Life), and Izu, Scotland's burgeoning electronic scene is showcased in a superb two-disc collection curated by The Marcia Blaine School For Girls.
02. VA: Aurora 2 (Merck)
03. VA: Hazardous Materials (Consumers Research & Development)
04. VA: Meadow (Neo Ouija)
05. VA: Minimize to Maximize (Minus)
06. VA: Spectral Sound Vol. 1 (Spectral Sound)
07. Sutekh: Born Again (Leaf)
08. Pulseprogramming: Tulsa for One Second Remixes (Aesthetics)
09. VA: Subvaritrax (Subvariant)
10. VA: Total 6 (Kompakt)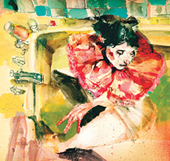 01. Caroline: Where's My Love
Temporary Residence
Caroline Lufkin's heavenly title track is so intoxicating and her voice so bewitching, surrender is the sole option.
02. Hieroglyphic Being: Liquid Sex (Ghostly)
03. VA: Macrofun Volumes 1-3 (Microcosm)
04. Jim Fox: Descansos, Past; Rick Cox: Fade; Kyle Gann: Long Night (Cold Blue)
05. Enduser: Bollywood Breaks (Ad Noiseam)
06. Troy Pierce: Run (Minus)
07. Eliot Lipp: Immediate Action #10 (Hefty)
08. 2 AM/FM: Pt. 1 (Spectral Sound)
09. Miskate: lil'tugtug (Microcosm)
10. Strategy: World House (Community Library)
01. Richard Hawley: "Coles Corner" (Coles Corner)
02. Prefuse 73: "Oh Linda, You Lit Up My Life With Your Voice and Made Me Fall in Love With You" (Dublab Presents: In the Loop 2) (aka "Rain Edit Interlude," Surrounded By Silence)
03. Sigur Rós: "Glósóli" (song and video) (Takk)
04. Styrofoam & Sarah Shannon: "I Found Love" (The Free Design: The Now Sound Redesigned)
05. Songs Of Green Pheasant: "I Am Daylights" (Songs Of Green Pheasant)
06. Maximilian Hecker: "The Days Are Long and Filled With Pain" (Help Me EP)
07. Explosions in the Sky: "Time Stops" (How Strange, Innocence)
08. Pole Folder: "Faith in Me" (Zero Gold)
09. Oosterdok: "You Won't See Me in Heaven" (Some Day We Will Part Forever EP)
10. Monolake: "Plumbicon" (Polygon_Cities)
January 2006