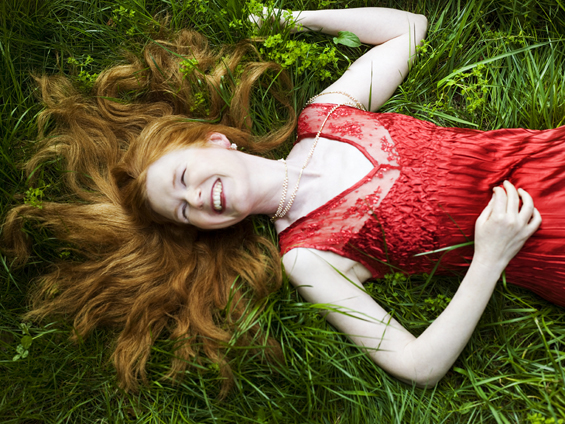 2017 TOP 10s & 20s
Such an incredible diversity of releases appeared at textura in 2017 that for the first time, separate lists have been created for jazz, classical, and ambient releases; as a result, the all-encompassing list featured in previous years' roundups has been newly christened an electronic/experimental category. Of course, divisions are rarely clear-cut, and an eyebrow or two could conceivably be raised over a work appearing in one list versus another. For the most part, however, releases aligned themselves naturally to a particular grouping, which made the selection process surprisingly straightforward. In another new move, a labels category has been added in place of the stand-alone 'favourite labels' feature that earlier appeared at textura.
As in the past, the selections for this year's roundup were made according to a simple principle: only those releases reviewed at textura during 2017 were deemed eligible. Here, then, are the recordings to which we repeatedly returned and which repeatedly rewarded that return (reviews excerpts, in some instances subtly altered for this article context, have been included for the highest-ranking selections; click on the artist name and release title to access the full original review).
TOP 20 ELECTRONIC / EXPERIMENTAL • TOP 20 CLASSICAL • TOP 20 JAZZ • TOP 10 AMBIENT • TOP 10 COMPILATIONS / REISSUES • TOP 10 EPS / CASSETTES / MINI-ALBUMS • TOP 10 LABELS • THANK YOU • RIP

TOP 20 ELECTRONIC / EXPERIMENTAL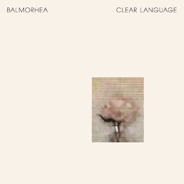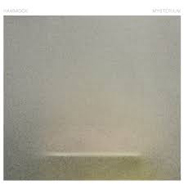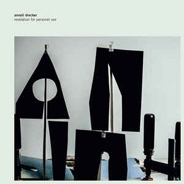 01. Balmorhea: Clear Language (Western Vinyl)
Five years on from Balmorhea's Stranger, Rob Lowe and Michael Muller, the group's co-founders, return with Clear Language, as satisfying a collection of material as long-time listeners might have hoped for. Abetted by Aisha Burns (violin, viola) and using analog synthesizers, piano, vibraphone, guitars, and field recordings, Lowe and Muller have created ten stirring productions that stand with the group's best.
02. Hammock: Mysterium (Hammock Music)
Hammock has an uncanny talent for retaining its identity whether the music in play is modern-day shoegaze, as exemplified by Everything and Nothing, or, as in the present case, modern classical. There's a good reason why Mysterium assumes the form of a classical requiem: the release is dedicated to Hammock co-founder Marc Byrd's nephew Clark Kern (1995-2016), who died from the tumor strain Neurofibromatosis 2 (NF2). Though Mysterium signifies a return to the tone of 2013's elegiac Oblivion Hymns, the new recording, a powerfully emotive blend of modern classical, ambient, and choral music, goes deeper.
03. Anneli Drecker: Revelation for Personal Use (Rune Grammofon)
So how does one follow up an album as critically acclaimed as Rocks & Straws, the first solo collection from Norwegian songstress Anneli Drecker in a decade? By essentially crafting Rocks & Straws Part II, though it's important to clarify that the move wasn't cynically designed to capitalize on the 2015 album's decidedly positive critical reception but because the project naturally lent itself to further exploration. Both albums draw for inspiration from lyrics by cult poet Arvid Hanssen and use his writings as the fertile soil from which Drecker's evocative songs grow.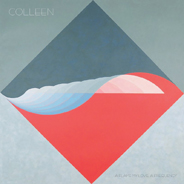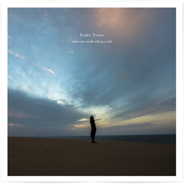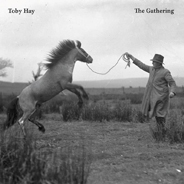 04. Colleen: A flame my love, a frequency (Thrill Jockey)
It's conceivable that a blindfolded listener presented with Cécile Schott's 2005 album The Golden Morning Breaks and A flame my love, a frequency might identify them as the work of separate artists, so different are their respective sound worlds. Yet it's just as conceivable that that same listener would, after repeated exposure, begin to detect beyond the changes in presentation an artistic sensibility common to both. An intrepid figure resolutely faithful to her muse, she's the kind of artist whose choices remain unpredictable yet with the benefit of hindsight come to seem natural.
05. Itoko Toma: When the World Will Mix Well (Schole)
Itoko Toma issued her 2010 debut album, Dreamtime, on Masaktatsu Takagi's Felicity label, but judging from the sound and style of her follow-up, there would seem to be no better home for her music than Schole. Toma's collection features ten vocal and instrumental songs that the Kurashiki-based pianist has fashioned in many cases as elegant chamber-classical settings, and though the Japan-born artist is joined on the album by string players and guitarists, these exceptionally pretty songs primarily feature her piano and vocals.
06. Toby Hay: The Gathering (Cambrian Records)
As fine a title as The Gathering is for this preternaturally poised debut album from Welsh folk guitarist Toby Hay, an even better one might have been The Conjuring, considering how much its tracks "open landscapes in the mind's eye," to borrow a phrase from Robert MacFarlane, the award-winning author who co-wrote with Hay individual track notes for the release. Augmenting Hay's guitars and harmonium with contributions from Angela Chan (violin, viola, cello), Rob Bromley (violin), and Peter Scott (double bass), The Gathering casts an affectionate eye upon the beauty of the Welsh landscape both past and present.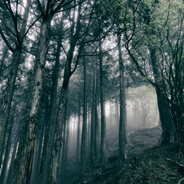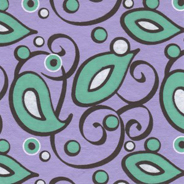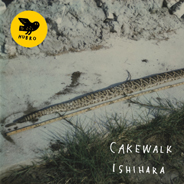 07. Akira Kosemura: In the Dark Woods (Schole)
In The Dark Woods might well be the most stylistically diverse set Akira Kosemura has issued to date. Past releases have at times emphasized one particular facet of his artistry, whether it be intimate solo piano pieces or elaborate strings-enriched settings. Yet while the new collection supplements samplings of those styles with others, it's unified by the Tokyo-born composer's signature melodic sensibility.
08. Michael Robinson: Lilac Dawn (Azure Miles Records)
One can't help but admire Michael Robinson: over the course of a career spanning decades, he's composed more than 400 works, has issued 100-plus albums on his Azure Miles imprint, and has developed a unique musical style deeply informed by American, South Asian, and European traditions and inspired by artists such as Ravi Shankar, Lee Konitz, Charlie Parker, and others. His production methodology is also unique: although the performance of a typical piece sounds as if spontaneous improvisation is involved, his compositions are, amazingly, entirely programmed using the Meruvina and thus fully notated.
09. Cakewalk: Ishihara (Hubro)
Full stop: Ishihara is a terrific record. There's a certain kind of alchemy that happens when a particular group of musicians plays together that can be neither forced, manufactured, nor replicated, and the combination of Stephan Meidell (guitar, bass, synth), Øystein Skar (synths), and drummer Ivar Loe Bjørnstad offers ample proof by way of illustration.
10. Those Who Walk Away: The Infected Mass (Constellation)
11. Chantal Acda: Bounce Back (Glitterhouse)
12. Cam Butler: Find Your Love (Cam Butler)
13. The Knells: II (Still Sound Records)
14. The Lickets: Offering to Magnetic Mountain (International Corporation)
15. Erik Scott: In the Company of Clouds (Erik Scott)
16. Jeppe Zeeberg: The Four Seasons (Barefoot Records)
17. Seabuckthorn: Turns (Lost Tribe Sound)
18. Do Make Say Think: Stubborn Persistent Illusions (Constellation)
19. James Murray: Heavenly Waters (Slowcraft Records)
20. Mikkel Ploug: Alleviation (Songlines)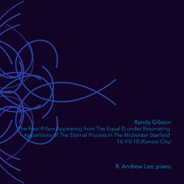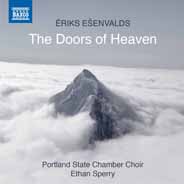 01. Randy Gibson: The Four Pillars Appearing from The Equal D under Resonating Apparitions of The Eternal Process in The Midwinter Starfield 16 VIII 10 (Kansas City) (Irritable Hedgehog)
This piano-based realization of Randy Gibson's The Four Pillars Appearing from The Equal D under Resonating Apparitions of The Eternal Process in The Midwinter Starfield 16 VIII 10 (Kansas City) is a remarkable achievement on multiple levels. That R. Andrew Lee performed the entire work live in one single, unedited three-and-a-half-hour performance is itself amazing, considering the stamina and concentration such an undertaking entails; he must have been thoroughly spent by the time the work's last note sounded on August 10, 2016 at the University of Missouri-Kansas City's White Hall.
02. Portland State Chamber Choir/ Eriks Esenvalds: Doors of Heaven (Naxos)
Stereophile named the Portland State Chamber Choir's 2014 release Into Unknown Worlds a "Record To Die For"; one imagines the publication might say much the same about The Doors of Heaven, the premiere recording by an American chorus exclusively devoted to the music of Latvian composer Eriks Esenvalds. With conductor Ethan Sperry directing the choir, the recording features four exquisite works that make the strongest possible case for Esenvalds.
03. Scott Perkins: The Stolen Child: Choral Works of Scott Perkins (Navona Records)
This collection of works by Scott Perkins is exceptional, ones any listener with a love for choral music can embrace without reservation. What makes it even more engaging is its thematic focus on the loss of childhood innocence, and with magical imagery having to do with sleep and nature integrated into its design, the material exudes an ethereal character that leaves an indelible imprint. Composed of four trios of sopranos, altos, tenors, and basses, the Michigan-based vocal ensemble Audivi brings Perkins' material to breathtaking life in performances conducted by the composer.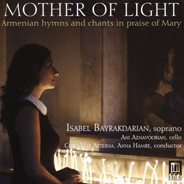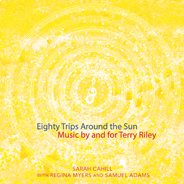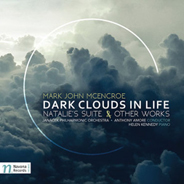 04. Isabel Bayrakdarian: Mother of Light (Armenian Hymns And Chants In Praise Of Mary) (Delos)
Serendipity has its rewards; it's certainly played a pivotal part in my life, musically speaking. Halfway through a recent three-hour drive to visit family, for example, I chanced to hear an inordinately captivating piece of music on CBC Radio, the title of which I mentally noted when the piece ended. The music was, of course, an excerpt from Mother of Light, an enthralling collection of Armenian sacred music sung with exquisite poise by soprano Isabel Bayrakdarian, which I quickly tracked down at the earliest opportunity.
05. Sarah Cahill: Eighty Trips Around the Sun (Irritable Hedgehog)
A remarkable achievement on many levels, Eighty Trips Around the Sun honours Terry Riley by featuring a collection of his works for solo and four-hands piano spanning fifty years and augmenting them with tribute pieces written in celebration of his eightieth birthday in 2015. Obviously it's an essential recording for Riley devotees, but it's just as invaluable a portrait of pianist Sarah Cahill, who performs on twenty of the four-CD set's twenty-two settings (Regina Myers, who joins Cahill on the four-hands pieces, plays the other two). She's long been admired as a champion of contemporary music, but the realization of this project must constitute a career high-water mark of some kind.
06. Mark John McEncroe: Dark Clouds of Life (Navona Records)
Classical composers regularly explore themes of tragedy and loss in their works, but such themes are often handled in a rather general way that accentuates their universality. On Dark Clouds In Life, Australian composer Mark John McEncroe foresakes the general for music that couldn't be any more particular. Yet in writing material that is so personal, he also maximizes its emotional effect, and as a result, it communicates in such a powerful way that others are able to experience vicariously the emotional terrain encompassed by the project.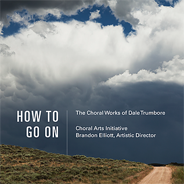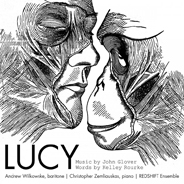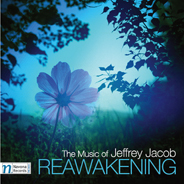 07. Choral Arts Initiative: How to Go On: The Choral Works of Dale Trumbore (Choral Arts Initiative)
In the first movement of Dale Trumbore's eight-part How to Go On, a magnificent, thirty-five-minute 'secular requiem' performed a cappella by the Choral Arts Initiative, contemporary poet Barbara Crooker wonders, "How can we go on / knowing the end of the story?" In asking what meaning existence can hold when the inevitable outcome is death, Crooker's question is certainly one of the most fundamental. By way of answer, Trumbore's work suggests we should embrace the short time granted to us and humbly appreciate it as the wondrous gift that it is.
08. John Glover & Kelly Rourke: Lucy (New Focus Recordings)
Though it's not uncommon for opera to take as its subject matter romantic tragedy, Lucy is anything but common, though it is a love story, and one of Shakespearean proportions. Lucy, you see, is the name of a real-life chimpanzee who was raised by Maurice and Jane Temerlin in suburban Oklahoma during the '60s as part of a long-term study about human-and-primate interactions. Using modest vocal and instrumental resources, composer John Glover and librettist Kelley Rourke have fashioned a remarkable treatment of the saga in song cycle form.
09. Jeffrey Jacob: Reawakening (Navona Records)
Composer-and-pianist Jeffrey Jacob has recorded more than 120 works for solo piano and piano and orchestra, including ones by Bartok, Barber, and Crumb. Yet Reawakening, a sumptuous sampling of Jacob's orchestral, chamber, and piano works, would seem to have as much in common with Debussy as any other twentieth-century figure. Jacob's oft-voluptuous settings are so powerfully evocative, they suggest an immediate connection to works like La Mer or Nocturnes, especially when a number of pieces on Reawakening include programmatic content.
10. David Kirkland Garner: Dark Holler (New Focus Recordings)
11. Bill Whitley: I Dream Awake (Ravello Records)
12. Daniel Taylor & The Trinity Choir: The Path to Paradise (Sony Classical)
13. Del Sol String Quartet: Terry Riley's Queen Mantra (Sono Luminus)
14. Michael Kurek: The Sea Knows (Navona Records)
15. Jeffrey Roden: Threads of A Prayer Vol 2 (Solaire)
16. Elaine Rodrigues: Nocturnes (Navona Records)
17. Brooklyn Rider: Spontaneous Symbols (In A Circle Records)
18. Erik Lotichius: Anaitalrax – 25 Virtuosic Piano Pieces (Solaire Records)
19. Brooklyn Youth Chorus: Black Mountain Songs (New Amsterdam Records)
20. Altius Quartet: Shostakovich String Quartets 7-9 (Navona Records)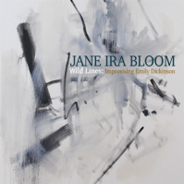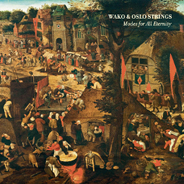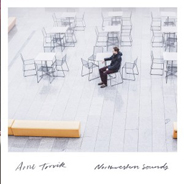 01. Jane Ira Bloom: Wild Lines: Improvising Emily Dickinson (Outline)
Is there a sound in jazz more instantly identifiable than Jane Ira Bloom's soprano saxophone? Even from the earliest days of her career, her 'voice' has seemed to be resoundingly in place, and the decades since she first emerged haven't witnessed a significant alteration in that identity so much as an ongoing refinement. That her playing is at its customary high level on Wild Lines: Improvising Emily Dickinson isn't therefore what distinguishes the release, despite the considerable pleasure one derives from hearing her play. Instead, the inspiration Bloom's drawn from the nineteenth-century American poet is noteworthy for having inspired remarkable quartet performances and an exceptionally strong collection of original compositions.
02. Wako & Oslo Strings: Modes for All Eternity (AMP Music & Records)
That ampersand in the artist credit says much about the character of this terrific recording. Yes, all the music was written by Wako's leader, Norwegian saxophonist Martin Myhre Olsen, but the album plays like a fully integrated set by seven musicians as opposed to a jazz quartet accompanied by three guests. On this date, Olsen's joined by quartet members pianist Kjetil André Mulelid, bassist Bárður Reinert Poulsen, and drummer Simon Olderskog Albertsen, as well as Oslo Strings violinist Kaja Constance Rogers, violist Isa Caroline Holmesland, and cellist Kaja Fjellberg Pettersen.
03. Arne Torvik: Northwestern Sounds (Øra Fonogram)
A superb example of small group Norwegian jazz, Northwestern Sounds speaks highly on behalf of Arne Torvik, who hails from Molde, a relatively small town known for its international jazz festival and beautiful surroundings. The pianist has called the place home for six-plus years, studiously composing music and assembling an ensemble boasting five exceptionally gifted Norwegian jazz musicians, trumpeter Kristoffer Eikrem, alto saxophonist Martin Myhre Olsen, guitarist Espen Jørgensen Bjarnar, bassist Dan Peter Sundland, and drummer Tomas Järmyr, to play and record his material.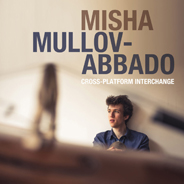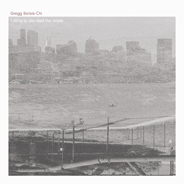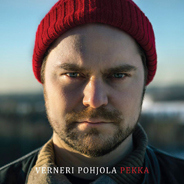 04. Misha Mullov-Abbado: Cross-Platform Interchange (Edition)
The son of celebrated violinist Viktoria Mullova and the late conductor Claudio Abbado, Misha Mullov-Abbado demonstrates a remarkable degree of maturity as a player, composer, and arranger on this follow-up to his 2015 debut New Ansonia. Cross-Platform Interchange presents eight compositions refined by the bassist and his band over a two-year period that draws from multiple traditions, among them Western, Middle-Eastern, Brazilian, and Eastern-European cultures.
05. Gregg Belisle-Chi: I Sang to You and to the Moon (Gregg Belisle-Chi)
When reviewing Gregg Belisle-Chi's 2015 release Tenebrae, some degree of similarity between his playing and Bill Frisell's couldn't help but be noticed. On Belisle-Chi's follow-up, a slightly different connection declares itself, but one less having to do with a similarity in guitar sound. No, what I Sang to You and the Moon shares with Frisell's work is an adventurous spirit and openness to artistic risk. Anyone familiar with his output knows what a splendid career he's had, and Belisle-Chi, joined on the new album by vocalist Chelsea Crabtree, trumpeter Raymond Larsen, and bassist Carmen Rothwell, would appear to be on a similarly bold path.
06. Verneri Pohjola: Pekka (Edition)
Finnish jazz trumpeter Verneri Pohjola memorializes his father in memorable manner on this superbly realized sixty-five-minute collection. A revered bassist and composer who rose to fame in the '70s with the Finnish prog group Wigwam as well as his own outfits, Pekka Pohjola died in 2008 at only fifty-six. On this self-produced follow-up to his 2015 album Bullhorn, Verneri presents Pekka's music in a strikingly original form, and the release, not surprisingly, has been highly anticipated (in Finland especially), given the statures achieved by both father and son in their homeland.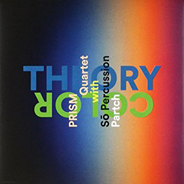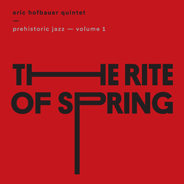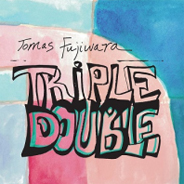 07. PRISM Quartet: Color Theory (XAS Records)
Ask any graphic design or fine arts graduate about colour theory and a discussion about colour contrast will invariably follow, so fundamental is it to the topic. Contrasts of hue, value, saturation, and temperature are routinely exploited in a visual context, but they're hardly exclusive to it, as PRISM Quartet's aptly titled Color Theory indicates; if anything, the album, which presents commissioned works built around the idea of musical colour, reveals how incredibly rich and plentiful a recording can be with respect to contrast.
08. Eric Hofbauer Quintet: Prehistoric Jazz Volume 1: The Rite of Spring (Creative Nation Music)
Perhaps the first question the listener coming to this extraordinary recording is whether it's more classical or jazz—not that it's necessarily one or the other, but still. In speaking about his Prehistoric Jazz series, guitarist Eric Hofbauer, had this to say about it: at its heart is "the idea of the past as a shining beacon or solid foundation upon which to continue searching for new perspectives and new sounds. Sounds like jazz to me." There's no denying Hofbauer and his partners, Jerry Sabatini (trumpet), Todd Brunel (Bb and bass clarinets), Junko Fujiwara (cello), and Curt Newton (drums, percussion), invest this canonical classical work with a jazz sensibility.
09. Tomas Fujiwara: Triple Double (Firehouse 12 Records)
A well-established figure in New York's fertile contemporary jazz scene, Tomas Fujiwara proves himself on this solid outing to be not only one of the city's most dynamic drummers but a canny strategist and ringleader too. Fundamental to the success of the recording are the musicians assembled for the date: the leader and Gerald Cleaver on drums, electric guitarists Mary Halvorson and Brandon Seabrook, and horn players Taylor Ho Bynum on cornet and Ralph Alessi on trumpet.
10. Rotem Sivan: Antidote (Aima Records)
11. Mike Downes: Root Structure (Addo Records)
12. Brad Cheeseman: The Tide Turns (Brad Cheeseman)
13. VEIN: VEIN Plays Ravel (Challenge Records)
14. Sam Boshnack Quintet: Nellie Bly Project (Artists Recording Collective)
15. Søren Nissen: Departures (Søren Nissen)
16. Rebecca Hennessy's Fog Brass Band: Two Calls (Rebecca Hennessy)
17. Nicole Mitchell: Mandorla Awakening II (FPE Recordings)
18. Miles Okazaki: Trickster (Pi Recordings)
19. Jamie Reynolds: Grey Mirror (Fresh Sound New Talent)
20. Steve Coleman's Natal Eclipse: Morphogenesis (Pi Recordings)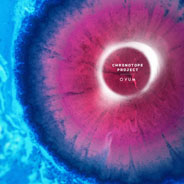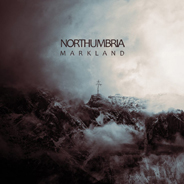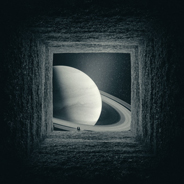 01. Chronotope Project: Ovum (Spotted Peccary)
It would be hard to imagine a more perfectly realized ambient electronic set than Ovum, the seventh Chronotope Project album from Oregon-based Jeffrey Ericson Allen and his third for Spotted Peccary. A balance of incredible nuance is struck between acoustic and electronic sounds on the fifty-one-minute recording, and Allen demonstrates incredible sensitivity in his shaping of sound materials and compositional design.
02. Northumbria: Markland (Cryo Chamber)
Though its final chapter hasn't yet arrived, Northumbria's triple-album trilogy about the Norse discovery of Canada is shaping up to be a certifiably remarkable achievement, if not a career high point for the Toronto-based duo. Whereas the inaugural chapter, Helluland, was designed to be relatively sparse and minimal in order to reflect the chilly desolation and huge expanse of the titular locale, Markland sees the group evoking the wondrous second land the early Norse explorers encountered.
03. 36: Tomorrow's Explorers (3six Recordings)
Never has Dennis Huddleston's 36 music sounded more symphonic than on this lovely follow-up to 2015's EP Sine Dust. Whereas the typical 36 production is dominated by synthesizers, Tomorrow's Explorers sounds at time as if a full orchestral string section has been included in the recording process, and even if the strings are an electronic simulation, it's an extremely convincing one. No matter: for all intents and purposes, the material is perhaps the most luscious 36 material yet far released, which by itself is a rather incredible statement.
04. Howard Givens / Craig Padilla: Being of Light (Spotted Peccary)
05. Keith Berry: Simulacra (Infraction)
06. Hollan Holmes: Prayer to the Energy (Hollan Holmes)
07. Jeff Pearce: Follow the River Home (Jeff Pearce Music)
08. Between Interval: Legacy (Spotted Peccary)
09. KJ: Spells (Lost Tribe Sound)
10. SubtractiveLAD: Sustain/Release (Stephen Hummel)

TOP 10 COMPILATIONS / REISSUES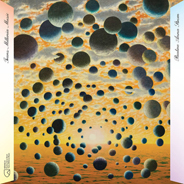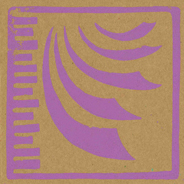 01. Jaco Pastorius: Truth, Liberty & Soul—Live in NYC (Resonance)
Reissue of the year? Well, if it isn't, it's certainly up there, even if, technically, it's not a reissue in the usual sense of the word. Though much of this live Jaco set aired on an original NPR Jazz Alive! show, this 130-plus-minute collection includes over forty minutes of material not included with the original broadcast. An indispensable release for jazz fans of all persuasions, Truth, Liberty & Soul documents in its entirety the concert the electric bassist and his Word of Mouth Big Band presented at NYC's Avery Fisher Hall in 1982.
02. Pauline Anna Strom: Trans-Millenia Music (RVNG Intl.)
To call Pauline Anna Strom a visionary might seem hyperbolic, but this timely compilation, culled from seven albums released between 1982 and 1988, suggests the label's warranted. The forward-thinking music produced by the Bay Area electronic composer is on par with the classic material produced by Tangerine Dream, Brian Eno, and Klaus Schulze, each of who exerted a formative influence upon her.
03. VA: The Last Sense to Leave Us – A Tribute to Pauline Oliveros (Rural Colours)
In that distinguished club of composers who have left profound marks on contemporary musical practice, names such as John Cage, R. Murray Schafer, and Pauline Oliveros come readily to mind. The latter, the infamous progenitor of "Deep Listening," is the deserving subject of this tribute compilation. Overseen by album producers Keiron Phelan and Oliver Cherer, The Last Sense To Leave Us was inspired by their attendance at one of her last public appearances, which involved her leading the audience in a performance of her composition Tuning Meditation.
04. VA: Tomorrow's Air (Navona Records)
05. William Ryan Fritch: The Old Believers (Extended Edition) (Lost Tribe Sound)
06. Focal: Polarity (Ultimae)
07. John Morales: The M+M Mixes Vol. 4 (BBE Music)
08. VA: Yog-Sothoth (Cryo Chamber)
09. VA: Men in the Glass Booth (BBE Music)
10. VA: The Boogie Vol 5 (Tokyo Dawn Records)

TOP 10 EPS / CASSETTES / MINI-ALBUMS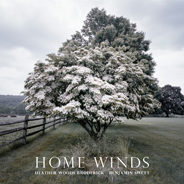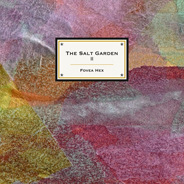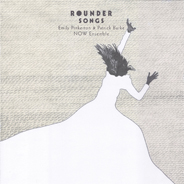 01. Heather Woods Broderick: Home Winds (Planthouse)
Though only two songs are presented, this splendid seven-inch disc offers a wonderful sampling of Heather Woods Broderick's gifts, and the music's impact is even more greatly felt when experienced in conjunction with the photographs of Benjamin Swett, her collaborator on the Home Winds project. On the title track, Broderick pierces the heart with a tremulous vocal delivery that intensifies the song's emotional impact.
02. Fovea Hex: The Salt Garden II (Janet Records / Headphone Dust / Die Stadt)
Every year or so, Fovea Hex materializes to add yet another edition to its ravishing discography, a release typically shorter in total time than one would prefer but satisfying nonetheless. If the group's leader Clodagh Simonds takes her time perfecting its material, we're all the luckier for it. As the title indicates, The Salt Garden II is the follow-up to 2016's critically lauded first part, which at forty minutes acts as an album-length complement to the second part's EP-length twenty.
03. Emily Pinkerton, Patrick Burke, & Now Ensemble: Rounder Songs (New Amsterdam Records)
Rounder Songs is an inspired collaboration between the wonderful NOW Ensemble (flutist Alex Sopp, clarinetist Alicia Lee, electric guitarist Mark Dancigers, double bassist Logan Coale, and pianist Michael Mizrahi) and singer-and-banjo player Emily Pinkerton and contemporary classical composer Patrick Burke. Composed by the married couple, the twenty-eight-minute release isn't perhaps what one might expect from such a gathering: a song cycle for voice, banjo, and chamber ensemble that's rooted in old-time American folk music yet dressed in semi-contemporary garb thanks to NOW Ensemble's involvement.
04. Jo David Meyer Lysne & Mats Eilertsen: Meander (Øra Fonogram)
05. Daniel Lentz: River of 1000 Streams (Cold Blue)
06. Danny Clay & Joseph M. Colombo: Symmetry Series No. 1 (Pinna Records)
07. Kelbach: Ohio Route (Sparkwood)
08. Elektro Guzzi: Achse Dachse (Palazzo Recordings)
09. North Atlantic Drift: Departures Vol. 1 (Polar Seas)
10. Causa Sui: Vibraciones Doradas (El Paraiso Records)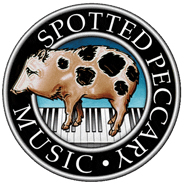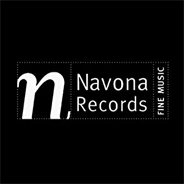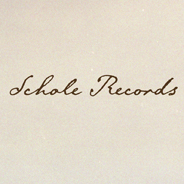 Though it's been releasing music since the 1980s, the quality of Spotted Peccary's ambient-electronic output has never seemed higher than it is today. In 2017, releases by Chronotope Project, Howard Givens & Craig Padilla, and Between Interval impressed as especially strong, but truth be told I've yet to hear a sub-par release from the label.
02. Navona Records
Part of the larger Parma Recordings family, Navona Records releases a staggering number of exceptional classical recordings each year, and 2017 offered a particularly stellar selection from which to choose. No less than six Navona releases were chosen for textura's 2017 classical list, seven including the one by Bill Whitley, which was issued on another Parma sub-label, Ravello.
03. Schole
Releases from Akira Kosemura's label have repeatedly appeared in textura's year-end round-ups, and this year was no exception, with those by Itoko Toma and the label head himself nabbing upper-level spots on the list. Schole has brought an incredible number of ambient and contemporary classical releases into the world since its 2007 inception, and hopefully will do so for a long time to come.
04. Sono Luminus
05. New Focus Recordings
06. Hubro
07. Cold Blue
08. Irritable Hedgehog
09. Pi Recordings
10. New Amsterdam Records

textura is indebted to the following for their contributions to the site in 2017 and for their support and encouragement: Samantha Boshnack, Heather Woods Broderick, Gregg Belisle-Chi, William Carn, Ernesto Cervini, Brad Cheeseman, Tomás Cotik, Tara Davidson, Mike Downes, Anneli Drecker, Mike Fazio, Toby Hay, Rebecca Hennessy, Eric Hofbauer, Hollan Holmes, Akira Kosemura, Chelsea McBride, Mark John McEncroe, Søren Nissen, Hailey Niswanger, Northumbria, Mikkel Ploug, Verneri Pohjola, Jamie Reynolds, Michael Robinson, Sepalot, Rotem Sivan, Itoko Toma, Dale Trumbore, and Wako.

John Abercrombie, Muhal Richard Abrams, Geri Allen, Walter Becker, Arthur Blythe, Larry Coryell, Holger Czukay, Jon Hendricks, Pierre Henry, Allan Holdsworth, Dmitri Hvorostovsky, Jaki Liebezeit, Ben Riley, Clyde Stubblefield, Veljo Tormis, Mika Vainio, John Wetton, and many more.
December 2017