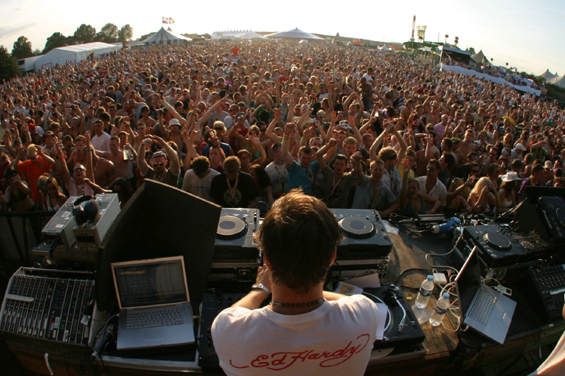 GET PHYSICAL: OUR FAVOURITE GET PHYSICAL TRACKS
On the occasion of the label's 100th release, a number of Get Physical artists and associates generously made time to share their own favourites from the label's ample treasure trove with textura readers.
Lopazz vs. Heidi: "Funkshovel" (GPM 100, Get Physical)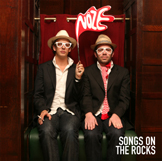 1. M.A.N.D.Y/ Philipp Jung: Nôze: "Childhood Blues" (Songs on The Rocks, 2008)
Nôze never fail to amaze us with their energy and innovative style; I truly love having them on the label. This particular track is one of their more unusual ones, especially for an electronic group and I think it's great. It's at the same time hilarious but also very sad, and sung so seriously. It's edgy, it's kitsch—no one else could write something like this and that is what makes them so special; they are individual to the core. The trumpet finish is also the ideal "cabaret-rock" ending to a track; how many genres can one artist cover, and in one track?! My dream would be to get Robert Plant from Led Zeppelin to do a cover; maybe that could be GPM 110 in the new year (Robert, if you're reading this......?)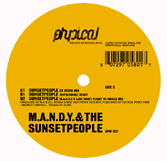 2. Booka Shade: M.A.N.D.Y & The Sunsetpeople's "Sunsetpeople" (Sunsetpeople, 2002)
Our favorite track would have to be M.A.N.D.Y & The Sunsetpeople's "Sunsetpeople." It takes us back to the beginning of Get Physical, to the year 2002 in Frankfurt, when we produced all the early GPM releases and used to go out to DJ T.'s legendary Monza Club. T.'s partner at the club at that time was Patrik Dechent aka Sunsetpeople. Nowadays he runs the Monza Parties in Ibiza. You see: a real family! The Monza became something like our living room and it was the first DJ residency of M.A.N.D.Y. Every time I listen to this track I still get that good and warm ecstatic " Ibiza " feeling..... are we getting sentimental here?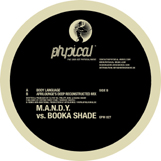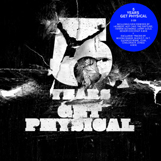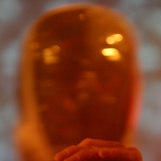 3. DJ T: M.A.N.D.Y vs Booka Shade's "Body Language" (Body Language, 2005) / Jona's "Fisherman" (5 Years Get Physical, 2007) / Williams' "Picadilly Circuits" (Picadilly Circuits, 2005)
The question "What is my favorite piece of music on Get Physical?" is a difficult one as for me, there is a big difference between my favorite "track" and favorite "song." We have had so many brilliant songs on different albums from Raz Ohara, Nôze, Lopazz, etc. and these songs on a certain musical level will always beat the tracks for me. However, since Get Physical originally was born as a club label, I will allow myself to focus on the huge, anthemic tracks we've released. They are outstanding, simple, and timeless and can be played by DJs of almost all categories, at every hour, and will never fail to have an effect on the dance floor. "Body Language" by M.A.N.D.Y vs Booka Shade is one of those tracks, as are "Fisherman" by Jona and "Picadilly Circuits" by Williams. These are tracks that every vinyl-label can be proud of.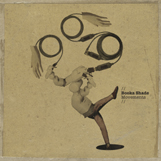 4. Marcus Fink (Label Management): Booka Shade's "Night Falls" (Movements, 2006)
I believe it's got to be "Night FallS by Booka Shade. I remember very well the moment when Walter gave us the un-mastered Movements CD-R in December 2005. We weren't allowed to hear a single bar before the whole album was finished. I sneaked up several times to the door, trying to hear some bits and pieces, but as soon as he saw me he turned the volume down. Walter kept on turning off the speakers when people entered his studio for months. I played the CD-R for the first time at home one evening and the opening track "Night Falls" just blew me away. I never expected to hear something like this. It has been a classic ever since, both for home listening pleasure as well as part of their live show.
5. Thomas Schumacher: Chelonis R. Jones' "I Don't Know?" (LOPAZZ Remix) (I Don't Know?: The Remixes, 2004)
The first time I heard LOPAZZ's remix of "I Don't Know?" (around 2005) I had no idea that it was on Get Physical. Only when I asked my record dealer for it did I find out. The atmospheric and emotional intensity of Chelonis' vocals in combination with LOPAZZ's amazing production work is a masterpiece of soulful house music. It was definitely the moment when I realized that it was impossible to squeeze the GPM output into any style or genre-related pigeonhole, which was the kind of label I had been looking for for a long time. Consequently I kept buying almost every release from GPM and the label ended up on a small list of labels on which I wanted to release my music. Within the next twelve months, "Pleasure Seeker" was out on Get Physical and I had found a new musical home.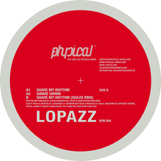 6. Einzelkind / Miguel: LOPAZZ's "Share My Rhythm" (Share My Rhythm EP, 2007)
It's really hard to pick only one of LOPAZZ's tracks, though one particular time when I heard "Share My Rhythm" stands out as mesmerizing. I was at one of our Robert Johnson nights talking to a girl I was quite fond of (well at least for that night). Then Arno played the track and while we were starting to kiss it was just the right soundtrack to this delightful experience. Although I can hardly remember the girl now, the track has still got a lot of significance to me.
7. LOPAZZ: Einzelkind's "Not a Musical Masterpiece" (Meat is Murder EP, 2007)
Einzelkind's gorgeous "Not a Musical Masterpiece" still makes me feel good when I hear it. I was invited by DJ Hell to Time Warp and DJ Karotte played before him and the last track he played was the bouncy Einzelkind track. In fact, at the time I didn't know it was a track by him and I was dancing my ass off (as were 3000 other party people on the dance floor). It inspired me to write "Riders on the Floor" (released on the Kook Kook vinyl album). Thanks Einzelkind! Good Work!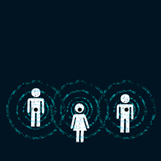 8. Annabelle Pain (Label Management Assistant): Elektrochemie's "Pleasure Seeker" (Earl Zinger's Out In The Barn Remix) (5 Years Get Physical, 2007)
One day, I met Miranda at a party and she was wearing an O (so nice) Superman t-shirt. Felix was there too. It was fun: drinking pure Gin, chatting about the old days when we were together in Japan : Elle & Moi with Joakim playing Kitchen, The Pop Version, in Tokyo … Oh, yes, that day, I remember, there were lots of people, and that man, a No Kinda Man, a No Stoppin' one, giving a lot of Kisses to The Birds And The Beats, At The Window. He was always up for doing anything: take a flight to Hong Kong just for one night, one party, and when he came back, he would always say: "Time Out, but Let's Do It In The Club now again." Was he Lost High? Probably not, just one Late Night Thing. My favorite Get Physical track?: Elektrochemie's "Pleasure Seeker (Earl Zinger's Out In The Barn Remix)."
January 2009