JAPANESE PASTORALIA
Over the past year or so, multiple releases by Japanese (and Malaysian) artists such as Flica, Akira Kosemura, paniyolo, Haruka Nakamura, aus, Cokiyu, Fjordne, Aspidistrafly, and Rist have appeared in these pages, with pretty much every release distinguishing itself as a special exemplar of refined electronic pastoralia. It therefore seemed apropos to bring a bit more attention beyond the normal review to a representative sampling of deserving artists within that sub-genre.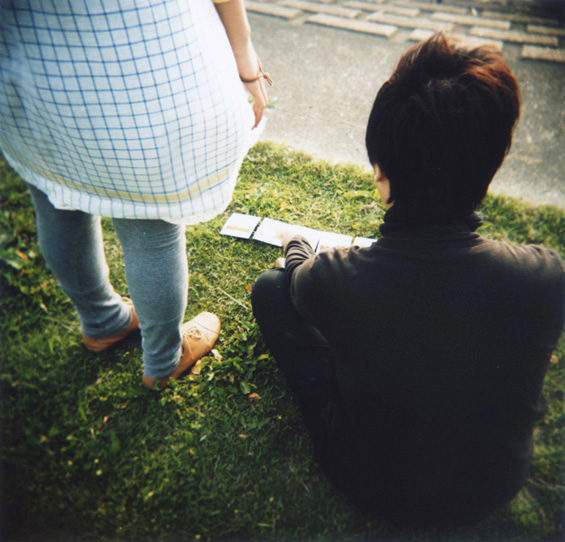 ASPIDISTRAFLY
real names: April Lee, Ricks Ang
located: Singapore
style: A mix of sound assemblages and textural acoustic songs
musical philosophy: (Ricks) Sound, melody, and visuals are all equally important parts of our works. In photography, we often capture scenes of daily life and also the simplest of encounters. The literal meanings behind them are not important to us, but rather we want to invoke an emotion or a forgotten memory. In some ways, we tried to explore this approach similarly in musical terms, to create a transient state between listening to something musical and something everyday, or like a state between sleep and reality.
creative process: (April) Our work revolves around both melodic songwriting and improvisational composition. Musically, I contribute mainly with vocals and with the exploration of conventional instruments like the acoustic guitar or glockenspiel. Sometimes I sing in lyrics but sometimes choose to work around the idea that lyrics can be processed and re-arranged to give birth to new sounds and a new vocabulary. I often think about the many different kinds of hidden octaves and rhythms that a melody can have. With this in mind, I use my voice to create simultaneous layers of different tones, frequencies, and scales. It is very much the same for Ricks who explores these concepts on the electric guitar and piano.
latest release: (Ricks) Our latest release is our first album i hold a wish for you which is packaged in an accordion photo album with photography by April and Kobe-based painter-photographer Rika M. The album also includes a song collaboration with Haruka Nakamura. i hold a wish for you draws references from Banana Yoshimoto's novella Moonlight Shadow, which weaves through our own narratives inspired by several excursions outside the confines of our immediate surroundings.
artistic inspirations: (April) The novelist Banana Yoshimoto, and the film directors Yasujiro Ozu and Kore-eda Hirokazu. Their works speak of both darkness and light and also the everyday.
recent favourite releases: Ryuichi Sakamoto's Out of Noise, Thomas Feiner & Anywhen's The Opiates, Pupa's Floating Pupa, and FJORDNE's The Setting Sun (upcoming release from Kitchen.) are among our recent favourites.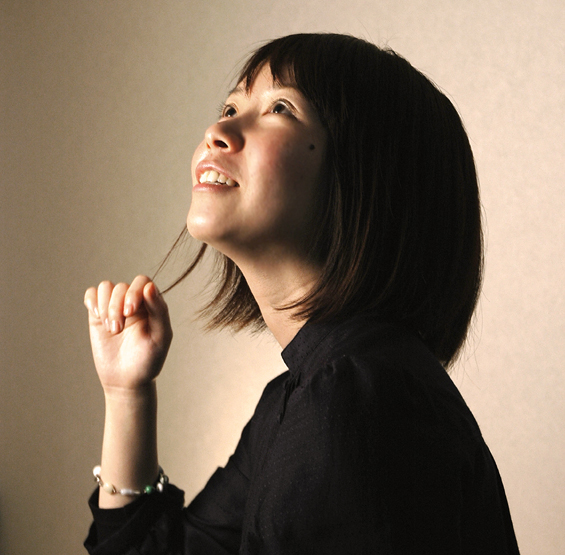 COKIYU
located: Tokyo, Japan
musical style: PC, some instruments and my voice
musical philosophy: Making a situation which my feelings come out naturally.
creative process: Record sound of synthesizers, some little instruments, and small daily noises and process them using MOTU Digital Performer and Ableton Live. My voice is added to them using RODE NT1-A.
latest release: Mirror Flake (flau), my 1st album released in July 2007.
artistic inspirations: Dale Berning's performance, Maiko Seo's novels, Japanese comedy
recent favourite release: #1 DAD by chanson sigeru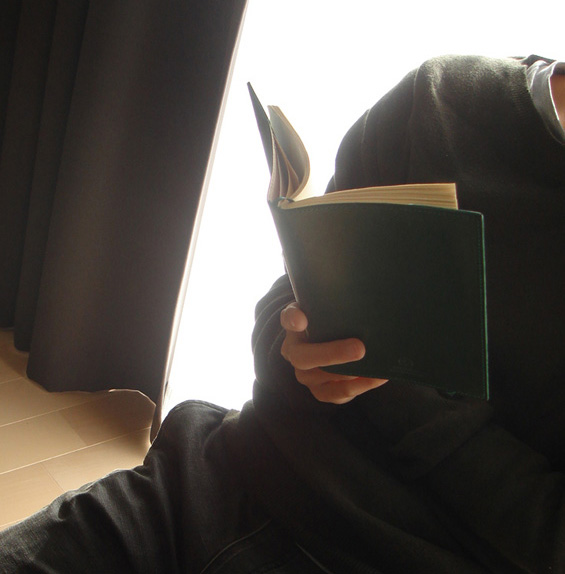 FJORDNE
real name: Shunichiro F.
located: Tokyo, Japan
style: acoustic, electroacoustic, drone
musical philosophy: The reason I started making music is because I wanted to express time from different approaches. I think the length and quality of time depends on the mind or atmosphere of the person who experiences it. Sound definitely plays an important role in influencing the time that people experience, so my goal is to expand it and have people experience something new. It's maybe because of all that's going around here in Tokyo.
creative process: When I make music, I start off with acoustic sounds. It might be an acoustic guitar, a piano, or any instrument or non-instrument around. I improvise with that instrument or sound using a self-made program. After this process, I listen back and add new textures or sounds or take out parts where necessary.
latest release: My latest releases are the albums The Last 3 Days of Time from Dynamophone (US) and Stories Apart from the World from ryoondo-tea (Japan). Both albums were made from the inspiration I received from reading the book Hard-boiled Wonderland and the End of the World by Haruki Murakami. The subject of "Timelessness" in this book corresponded to the music I wanted to make. The Last 3 Days of Time was all based on the theme of "Timelessness" but Stories Apart from the World went a little further into expressing "Timelessness" (which comes from The End of the World part of the story). I also wanted to explore "Dizziness," which comes from the Hard-boiled Wonderland part of the story. To express "Dizziness," I created tracks that have icy electronic rhythmic loops that aren't a part of the music I usually make. Next, I'm planning to release an album from Kitchen. based on a book I really like called The Setting Sun by Osamu Dazai.
artistic inspirations: As mentioned, a lot of the inspiration I get is from books I read. My favorite authors are Haruki Murakami, Osamu Dazai, and Yukio Mishima. I like making imaginary soundtracks for books and it always helps me balance out my music. Though my music sounds far from it, I also get a lot of inspiration from listening to jazz. My favourites are Miles Davis, Eric Dolphy, Bill Evans, McCoy Tyner, John Coltrane, Thelonious Monk, and Keith Jarrett, to name a few. The whole art of improvisation plays a great part in my music and all the great jazz musicians are a huge goal of what I want to become as a musician.
recent favourite releases: I've been listening to a lot of ECM artists, including of course Keith Jarrett but also Arve Henriksen (Cartography), Paul Bley (Open, to Love), Marcin Wasilewski (January), and Tord Gustavsen (Being There).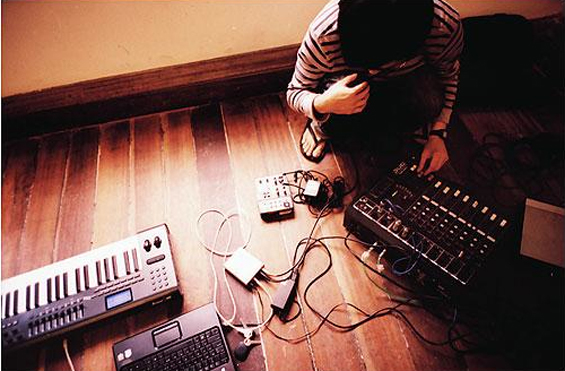 FLICA
real name: Euseng Seto
located: Kuala Lumpur, Malaysia
style: a combinations of acoutic sounds and electronic elements.
musical philosophy: I just wish I could make music non-stop and share it with everyone who likes it. Making music is always a hobby for me, and I hope it will remain the same in the future.
creative process: I use a laptop, acoustic guitar, eletronic guitar, midi-controller, and sampler. I record all of my sounds into my laptop with guitar, and program it with software to create sound samples, and I use a midi-controller to assign piano sounds and programme beats.
latest release: Nocturnal (schole), my second album, tells a story about the night-time when I was a teenager. The third Flica album will be released in July 2009.
artistic inspirations: Ryuichi Sakamoto, Haruka Murakami
recent favourite releases: Ijspret by Machinefabriek, Varde by Elegi, Hopes And Past Desires by Rafael Anton Irisarri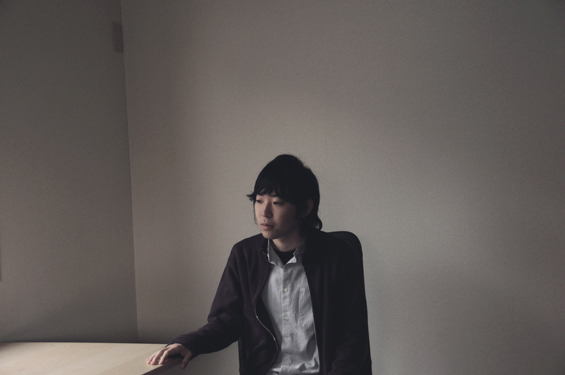 AKIRA KOSEMURA
located: Tokyo, Japan
style: piano and some instruments
musical philosophy: Composing music is like breathing, eating, sleeping; for me, music is not conceptual but is a very natural thing and essential thing.
creative process: I play piano or electric piano, and if necessary I add instruments little by little. I use an upright, grand, electric piano, toy piano, synthesizer, melodion, Macbook Pro, Firewire 410, and more instruments and effects.
latest release: Tiny Musical, my second full album released in 2008, captures the essential moments of my music.
artistic inspirations: all my life
recent favourite release: Ryuichi Sakamoto's Out of Noise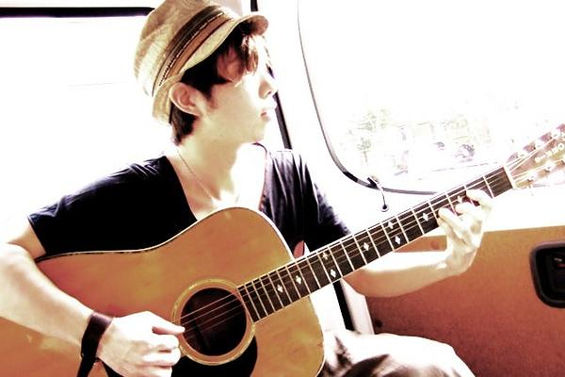 HARUKA NAKAMURA
located: Tokyo
style: I have never defined and paid attention to my music as any category. I think it should be taken as whatever people feel about it.
musical philosophy: Light there.
creative process: Using piano and guitar, I create motifs and then, in the process of playing with these motifs, I construct a prototype sound.
latest release: I remixed aspidistrafly's wonderful music in a project that involves artists remixing each other's music.
artistic inspirations: I get inspiration from many art works but mostly daily scenes: children playing in the nearby parks, the beautiful sunset, and so on.
recent favourite release: Phonolite's Still Crazy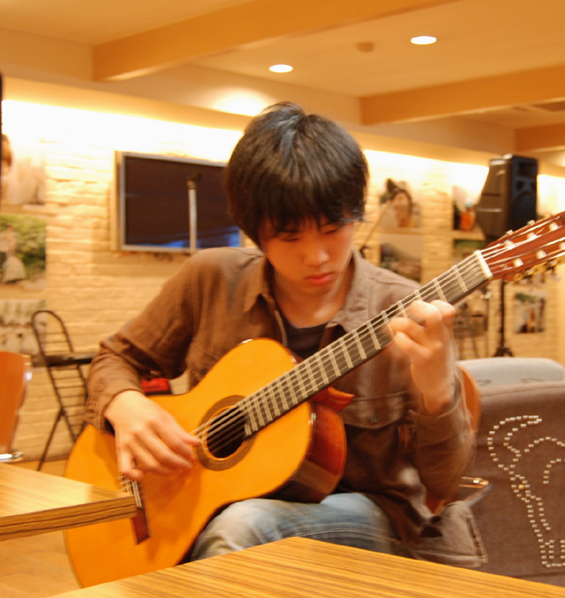 paniyolo
real name: Muneki Takasaka
located: Japan
style: acoustic, ambient
musical philosophy: scene-painting, warm-heartedness
creative process: I use acoustic and classical guitar, pianica, and computer to create my warm sound.
latest release: my first full album, I'm Home (Schole)
artistic inspirations: the evening view of the town where I live; beautiful scenery that exists in memory; everyday
recent favourite releases: World Standard's World Standard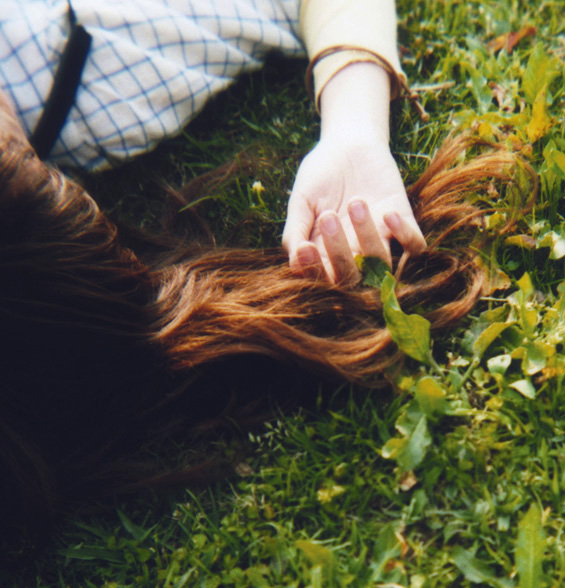 April 2009