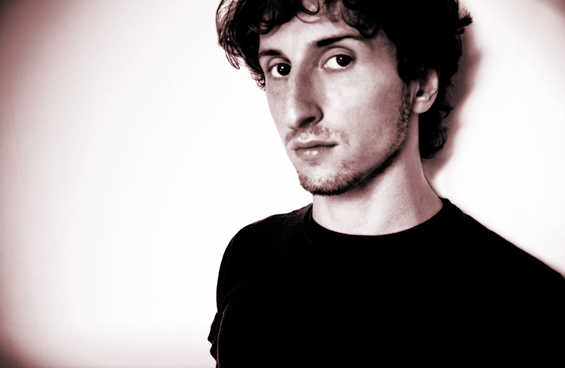 LUCY'S TOP 10 MOST INFLUENTIAL TRACKS IN RECENT ELECTRONIC MUSIC
Cerebral techno would seem to be a fitting label for Luca Mortellaro's Stroboscopic Artefacts imprint in general and his Lucy album, Wordplay For Working Bees, in particular—if the label weren't, that is, so vulnerable to being dismissed as a euphemism for IDM (intelligent dance music, lest we forget). Nevertheless it's hard to resist the urge to capture—or at least try to capture—in simple linguistic terms the type of distinctive and dynamic music Mortellaro's issued thus far on his label, with the Italy native's own Lucy collection a representative example. Wordplay For Working Bees, the Berlin-based label's premiere full-length release, is a stunning distillation into a single, provocative statement of multiple mercurial strands operating within contemporary music. It's an idiosyncratic blend of techno, dub, ambient soundscaping, and Warp-styled IDM—imagine the hugely influential mid-'90s Basic Channel-Chain Reaction era updated for today and you're halfway there. Mortellaro extends the same seriousness of purpose to the label's visual identity as he does to its musical output by having its graphic work done by Oblivious Artefacts and mastering (for twelve-inch releases by artists such as Xhin, Frank Martiniq, Ercolino, Jonas Kopp, Markus Suckut, Perc, and Modern Heads) handled by Artefacts Mastering. One can expect to be hearing much more from and about Stroboscopic Artefacts in the coming days. For now, we've got Lucy's full-length to tease our ears, along with the following 'Top 10' that Mortellaro so courteously created for textura readers to absorb while soaking up the album's sounds.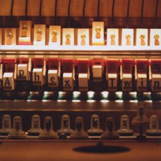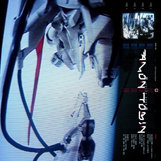 1. Aphex Twin: "Bbydhyonchord" (Drukqs, Warp)
Within such an eclectic album as Drukqs this track stood out as one of the ones I listened to most for years. For me it expresses in an abstract way what dance music is all about, specifically moods and emotions I favour most that are associated with house music. In its short length "Bbydhyonchord" contains all the necessary elements that give a track depth and make it fascinating whilst keeping to a basic formula. Everything is there even if it's invisible, which shows the effectiveness of being masterful by being simple. Few tracks possess the ability to do this.
2. Amon Tobin: Foley Room (Ninja Tune)
A masterpiece in the use of field recordings. Amon Tobin's production approach to this track was so important for the creation of my own album Wordplay For Working Bees. Being able to use field recordings in the most dusty and raw way, but at the same time assembling them with surgical precision, well... that's a big achievement, shared by Amon Tobin and few others.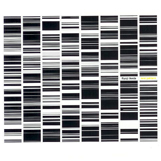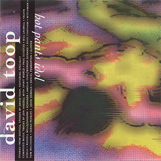 3. Ryoji Ikeda: Test Pattern (Raster-Noton)
For me this is a perfect example of how effective the combination between sound and visuals can be. When a part of our brain, dedicated to one kind of perception is cross-pollinated through another sensory system, the result is always surprisingly rich. Ryoji Ikeda knows this very well and does so on stage, giving a unique touch to his live performances. This also applies to other things, like the relationship between a records's artwork and its music. The cover art of a record is like the preface of a book, vital for its interpretation. With my own record label, Stroboscopic Artefacts, this happens through Oblivious Artefacts, a collective of artists that take care of our entire graphic concept. This is one of our main priorities.
4. David Toop: "A Cartographic Anomaly" (Hot Pants Idol, Barooni)
In this case I prefer to let the music do the talking.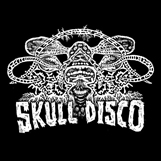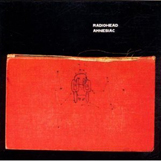 5. Shackleton: "Blood On My Hands" (Soundboy Punishments, Skull Disco)
For this one I'd like to borrow the words of Mnml Ssgs, quoted from a really beautiful post published on the 30th of November 2010: "2010 has been a very strange year for me. Its major events—at least, the ones considered major by those with influence to name and frame them as such—have provoked massive alienation, much of which affected what I was listening to and how I was listening to it. Shackleton was the most apt soundtrack for any time I had the TV on." I strongly suggest visiting the blog to read the entire post.
6. Radiohead: "Pyramid Song" (Amesiac, Capitol)
Radiohead often perform "Pyramid Song" live with an incredible instrument called the Ondes Martenot. It's like an orchestra of pianos, strings, and synths in one beautiful piece of wood. It has a unique method of control and expression that has attracted musicians to the instrument since it was first invented in the 1920s. I once had the chance to play with one when I was living in Paris. Upon playing it I immediately realized how deeply a medium can influence the music it transports. From that point on my experience with the Ondes Martenot has been a treasure deeply engrained within me.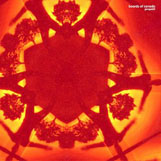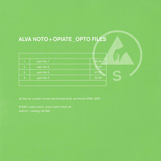 7. Boards Of Canada: "Gyroscope" (Geogaddi, Warp)
"Gyroscope" is a living creature too rich for my poor words. Just like I did with David Toop's "A Cartographic Anomaly" I'll let the music do the talking.
8. Alva Noto + Opiate: "Opto File 1" (Opto Files, Raster-Noton)
A really interesting example of how something so cold and foreign can intertwine perfectly with something so warm and humane. Icy click and pops infused with subtle and moody pads make for a rich palette of space, texture, emotion, and sound. A truly inspirational piece of art.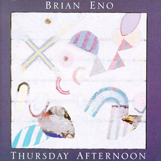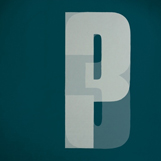 9. Brian Eno: Thursday Afternoon (E'G Records)
Once again field recordings play a major role, but here granulation is the key. By passing hordes of original sound material through a sythesis meat grinder, Eno manages to assemble a mass of harmonics which takes the formless form of a prehistoric landmass cocooning a world of potential habitats—interpretations in our case. One day it's the saddest thing you've ever heard, the next day it's a joyful piece of music. This is possible both through the multilayered sounds within its ambience as well as the listener's interpretation. I drew inspiration from masterminds such as Eno when making Wordplay For Working Bees as I wanted it to be more of an open, organic process as opposed to a finished product. You could say I did half of it and have left the rest to the listener.
10. Portishead: "Machine Gun" (Third, Mercury)
One of the most extreme approaches Portishead took in terms of production. So few elements, but so effective. There are many parallels in its production style to that of today's contemporary techno, I think due to its "less is more" approach.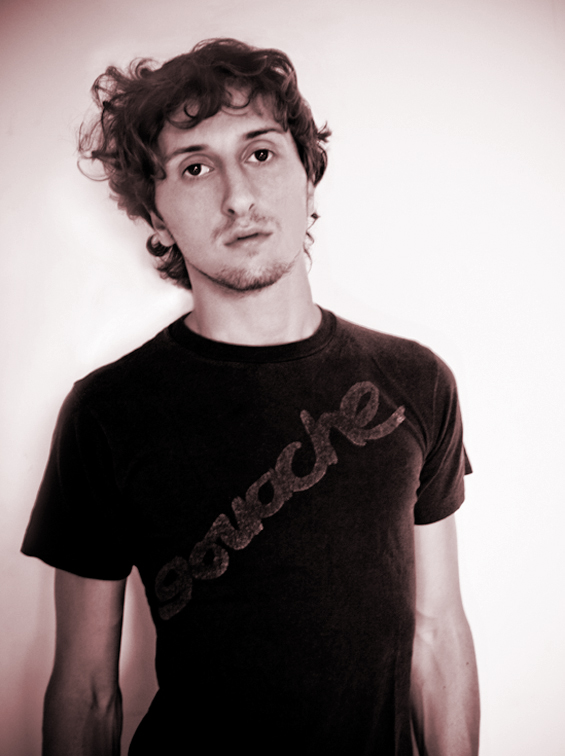 March 2011