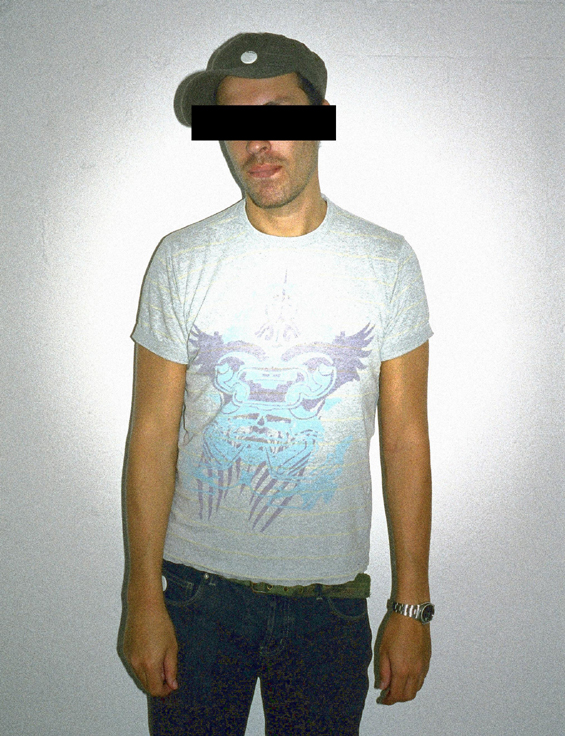 SERGE SANTIAGO'S ITALO-DISCO ALL TIME TOP 10
After issuing a number of records on the Stompa Phunk imprint and doing considerable remix work (more than thirty in two years) under the Radioslave name (in concert with partner Matt Edwards), UK producer Serge Santiago further established himself by issuing a series of re-edits, with each packed in a single colour sleeve, and then starting up the label, Arcobaleno Records, as an outlet for his own work and others. With the label's premiere release, Santiago's own Atto D'Amore, having been met with ample acclaim, he's now turning his attention to a follow-up while also touring and producing remixes for the likes of Goldfrapp. We're thrilled that Santiago could also reserve a few moments to school us in all things Italo-Disco in this exclusive Top 10.
"Italo-Disco's distinct, futuristic and spacey sound evolved from the likes of John Carpenter and Giorgio Morodor who played around with film scores using synthesizers, vocoders, and then later drum machines in the mid-to-late '70s. It is one of the world's first forms of electronic dance music, originally emerging from Italy, Germany, Spain, and other areas of Europe, and then later on influencing most of the 1980's disco production world. The term "Italo-Disco" was used in Europe to describe all of the non-UK- and non-US-based dance productions. In North America and the UK , Italo-Disco was mostly an underground phenomenon that could only be heard at night clubs or through homemade DJ mixes. In 1983, ZYX did a Compilation mix called Italo Boot Mix featuring and showcasing artists licensed to the label such as Mr. Flagio, Samoa Park, and Doctor's Cat. The mix cleaned up and was a massive hit everywhere in Europe. A short time after volume one of the Italo Boot Mix appeared, everybody across Europe started calling this new disco sound from Italy "Italo Disco.""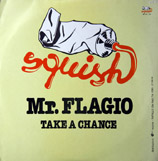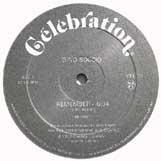 1. Mr. Flagio: "Take a Chance" (Take a Chance, Squish, 1983)
If you want somewhere to start with Italo-Disco then start here. For me, "Take a Chance" is the best Italo record of them all. Its hits all the right buttons, taking you on a journey, and keeping it within a song format too. It works every time, anywhere to anyone; it's pure magic!
2. Gino Soccio: "Remember" (Remember, Celebration, 1982)
Canadian disco producer Gino Soccio has a sound and production skill all of his own. "Remember" was a NYC club favorite in the '80s. It has been remixed dozens of times by some famous DJs when it was released and continues to be remixed by countless others. Gino is the best at holding you in a groove and keeping you there using sweeping synth sounds.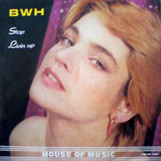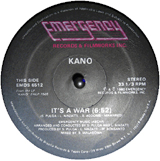 3. BWH: "Stop" (Livin' Up / Stop, House of Music, 1983)
I think this is most collectable Italo release of them all, hitting eBay for a lot of money. If you see it for cheap buy it, then buy a safe, put it inside and don't touch it for 200 to 300 years. After that I think you'll have the most precious and rare record ever, apart from maybe the 12-inch single of "Dancing Queen" by ABBA—but that's another Top 10.
4. Kano: "It's a War" (It's a War, Emergency, 1980)
This for me is the reason why I love getting so excited about this era. It's story-telling ability without getting boring, and sounds that aren't PRE-sets—music that lives and breathes naturally. Although Kano is considered Italo-Disco by many, it also served as a bridge to electro and breakdance later in the 1980s.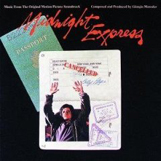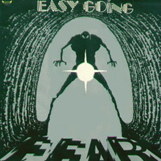 5. Giorgio Moroder: "The Chase" (Midnight Express soundtrack, Casablanca Records, 1978)
Moroder was one of the original pioneers of the Italo sound, way back in 1977-78 when Disco was at its height. His love for films and musical scores lead him to produce the track "Chase" from the movie Midnight Express, which won him his first Academy Award for best film score in 1978. "Chase" is without a doubt the most famous of all Italo records.
6. Easy Going: "Fear" (Fear, Banana Records, 1979)
An all-out raunchy cut and highly sought-after track produced by Giancarlo Meo, the track's vocals sound like Paul Young oddly enough, but it's not, even though I've told a load of people it is; sorry, I thought it was him. The singing is actually by Douglas Meakin who wasn't even credited on the album.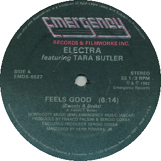 7. Alexander Robotnick: "Dance Boy Dance" (Ce n'est qu ' un début, Materiali Sonori, 1984)
From the album Ce n'est qu ' un début, Robotnick released "Dance Boy Dance" in 1984. Listening to this makes you feel as though you are pottering around inside a computer, walking along the chipboard. It's very dreamy in an electronic way!
8. Electra: "Feels Good" (Feels Good, Emergency, 1982)
I can see where DFA get their influences from; a record like this is how trends start. It's got a simple but effective bass, great lead, and even better vocals.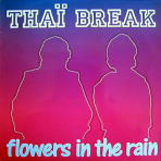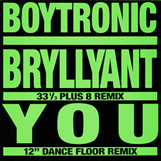 9. Thai Break: "Flowers in the Rain" (Flowers in the Rain, Filipacchi Music, 1985)
The group's one and only release which is a shame; missed by a lot of collectors over the years including me until my girlfriend of all people told me to get it after a trip to "Disco Bloodbath," so thank you to her because I haven't stopped playing it since. It's a Hi NRG record with more front than Brighton Beach.
10. Boytronic: "Bryllyant" (33 1/3 Plus 8 Remix) (Bryllyant / You, BCM Records, 1988)
Boytronic was more known for its electro-pop music, if not slightly cheesy at times, forever changing band members in a strike to make it big or something do with indifference and record company disputes. They hit upon gold in 1988 with this brilliant (no pun intended) 12-inch release of a bass-and-drum drive-phasing house record with a simple and singular voice calmly saying "Bryllyant." It's played alongside Italo records worldwide as if it was one of their own; if not slightly past the Italo generation itself; it fits like a glove to me.
June 2009