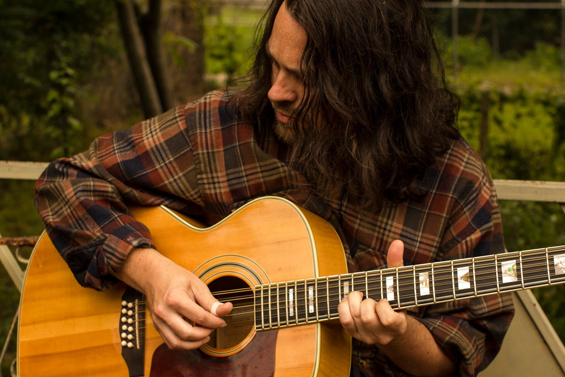 SPOTLIGHT 19: DYLAN GOLDEN AYCOCK / FREDERIC HAND / KRISTIN THORA HARALDSDOTTIR / SARAH LOUISE / ANDREW WEATHERS
textura is delighted to feature the following artists in its nineteenth 'Spotlight': Dylan Golden Aycock, Frederic Hand, Kristin Thora Haraldsdottir, Sarah Louise, and Andrew Weathers, all of who have recently issued excellent albums: Church of Level Track (Aycock, Scissor Tail Records), Odyssey (Hand, Panoramic Recordings), Solo Acoustic Volume 14 (Haraldsdottir, VDSQ Records), Solo Acoustic Volume 12 (Louise, VDSQ Records), and Mojave Between Ludlow and Needles (Weathers, Full Spectrum Records). textura is extremely grateful to the artists for contributing to the article.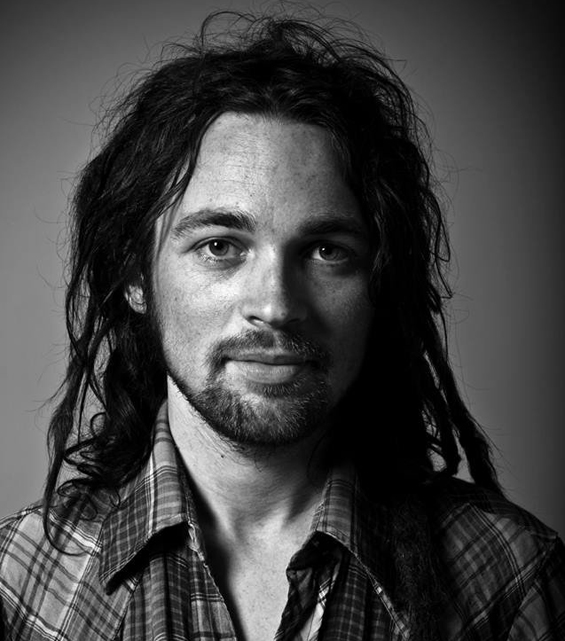 DYLAN GOLDEN AYCOCK
Who: I was born and raised in Tulsa Oklahoma and still reside there. I come from a family of artists and musicians, all of us self-taught. I also do some letterpress printing and graffiti.
What: I started with turntablism and drums, then learned production and began making electronic music. Though I picked up the guitar late, I now play a bit of everything but mostly six-string, twelve-string, and pedal steel guitar.
Currently and Upcoming: I have a new solo LP called Church of Level Track on Scissor Tail Records; I'm also working on a new Talk West record, a collaboration with an Indian sitar and tabla player, and am touring in October with Lake Mary (tour dates here).
Musical philosophy: Hmm, I don't know, just the old platitude of less is more. Maybe: improvise, try not to think, have fun, if something sounds good record it and then relearn it.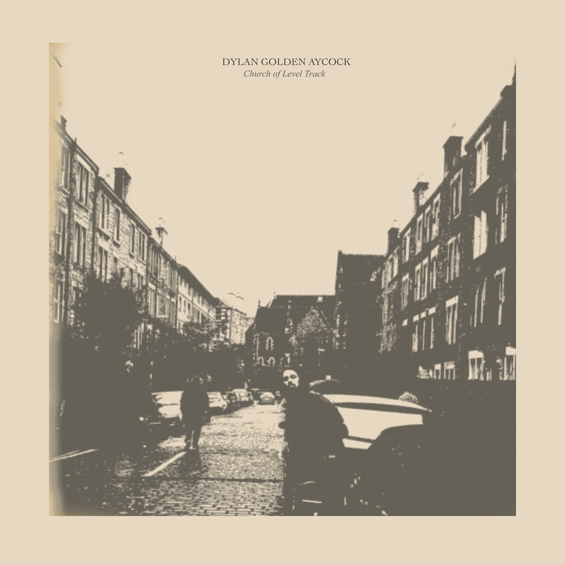 Favourite guitarists: My brother turned me onto Bill Frisell and Daniel Lanois when I was a teenager, and those guys have been influences ever since. I can't play as good as either of them, but I love their approach. James Blackshaw is also one of my favourite guitar guys and, of course, Jack Rose. There was a local Tulsa guitarist who recently died in a motorcycle accident who might have been one of the greatest guitar players ever; no recording does him justice. His name was Steve Pryor, and he had that effortless mastery we all wish we had.
Recordings I return to repeatedly: Gavin Bryars' Sinking of the Titanic is one; it's so beautiful and simple, and I could listen to it every day and never get sick of it. I also like the opening theme to The Wind in the Willows. I used to watch it on PBS when I was a kid and the little one-and-a-half minute intro brings up all kinds of nostalgia and if listened to in the right setting makes life seem like a fairy tale. I also return to Tom Waits' Alice and Mule Variations every winter and The Innocence Mission albums Umbrella, Glow, and Birds of My Neighborhood.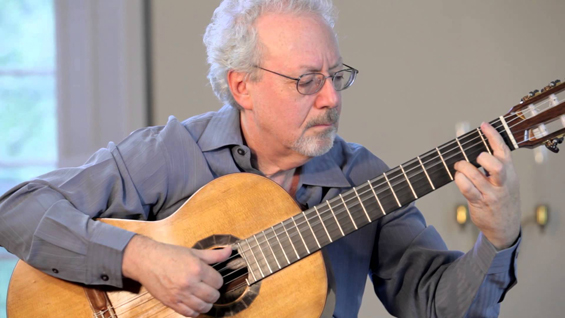 FREDERIC HAND
Who: I grew up in Brooklyn (NY) and attended the High School of Music and Art in New York City. After receiving a Bachelors Degree from the Mannes College of Music, I was awarded a Fulbright Scholarship to England for studies with Julian Bream. After many years in New York City, I now live in Woodstock (NY) and commute to the city once or twice a week both to teach at Mannes College and to perform with the Metropolitan Opera.
While trained primarily as a classical musician, I've studied jazz and composition, both of which have played an important and integral part in my work. My early career was as a classical guitar soloist. By my thirties, I was touring with my Renaissance/Jazz fusion band, Jazzantigua. After that I composed music for television and film and won an Emmy Award for my work on The Guiding Light. From writing for the soap operas, I went on to a different kind of opera (though no connection) when I was appointed the Metropolitan Opera's lutenist and guitarist (a position I am still quite happily in).
What: I mostly perform and record my own music, which is an eclectic mix of classical, jazz, and folk. My influences include Bach, Stravinsky, Copland, Keith Jarrett, Bill Evans, Miles Davis, James Taylor, and Joni Mitchell, to name a few. The classical (nylon-stringed) guitar has always been my primary instrument, though for many years I played the lute and vihuela (Spanish lute). At the Met, I've also played the mandocello, Russian domra, and Turkish Saz. I have two concert/recording guitars, one made by John Gilbert (1981) and the other by Garrett Lee (2012).
Currently and Upcoming: This fall I have upcoming performances/workshops promoting the release of my CD Odyssey at The New York City Classical Guitar Society, Yale University, SUNY Purchase, and an international video conference workshop hosted by Simon Powis (Classical Guitar Corner).
I'm editing a new recording titled The Maverick to be released next summer. It features a work I composed a year ago in four movements for flute and guitar, performed with the legendary flutist Paula Robison.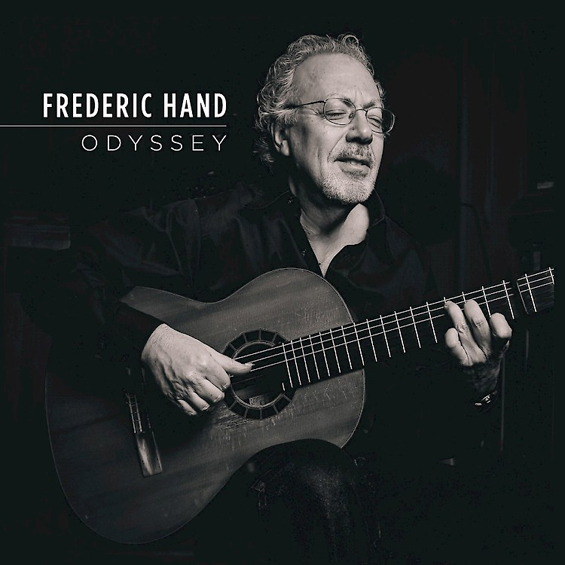 Musical philosophy: Not sure that I have one, but If I do, it's this: Our task as artists and human beings is to find and nurture that unique creative voice that exists within us all. There will always be pressures to conform to one category or another for the purposes of "labeling" or "fitting into a slot." I council my students to look within themselves for their deepest heart's desires and let it find expression in whatever organic form that manifests.
Favourite guitarists: Andrés Segovia because he was "the King" (and also my first influence); Julian Bream, for his incredible musical brilliance and creativity; John Williams, whose amazing playing always inspired me to play better; Jim Hall, my all-time favourite jazz guitarist; Gene Bertoncini, a great jazz guitarist who performs on a nylon-string guitar; plus Antonio Carlos Jobim, Joao Gilberto, Luiz Bonfa (no explanation needed), and James Taylor, because though he's known primarily as a singer/songwriter, every lick he plays on the guitar is perfect and completely satisfying.
Recordings I return to repeatedly: Crystal Silence, Chick Corea and Gary Burton; Sketches of Spain, Miles Davis; Brandenburg Concerti and Well-Tempered Clavier, J.S. Bach; clarinet concerti of Mozart and Brahms; "Overture" to Candide, Leonard Bernstein; Appalachian Spring, Aaron Copland; anything by James Taylor; "Lark Ascending" by Ralph Vaughn Williams, to list just a few. This music has been my life-long friend, and even after hearing these pieces hundreds of times, they still move and inspire me at the deepest level.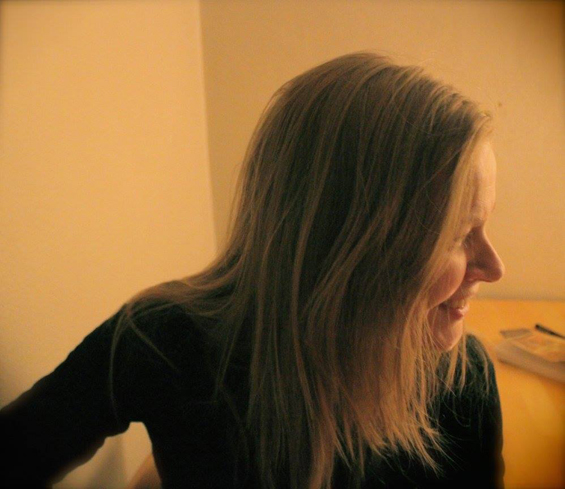 KRISTIN THORA HARALDSDOTTIR
Who: I'm from Iceland and currently live in Reykjavík. I learned the violin growing up, started playing in bands, and became enthusiastic (and still am) about dance, theater, and art. After some general music studies, including vocal and improvisational, I did a degree in viola and composition at Iceland Academy of the Arts and then went to CalArts (California Institute of the Arts) for my graduate studies in the same field but with a more experimental and interdisciplinary emphasis. Since then (2011) I've been both in Iceland and California, performing and working as a music teacher, but the last couple of years I've been free-lance, writing music for myself, ensembles, and orchestra as well as performing solo with groups and ensembles, including some theatrical and interdisciplinary work. I'm self-taught on the guitar, having performed a few songs with it on just a couple of occasions at CalArts, but after graduation I gave it more attention and started making the music for the record that I released this year.
What: I'm mostly performing new contemporary music and sometimes early music, either solo or in groups. Viola is my primary instrument, and with her I just love playing almost anything, and improvisation with texture and sound is a big part of what I do. I just love that the viola has such a rich scope of sonorities. With the guitar, I've only played my own music so far, and I just started performing with it after my record came out this year. I like to experiment with the guitar on the one hand and improvise using simple fingerpicking on the other hand. I also play piano for my more song-based music.
Currently and Upcoming: I'll be performing my guitar music at Iceland Airwaves festival in November followed by some more shows in Iceland and abroad this winter. I've added vocals to some of the tunes and will be joined by a couple of great guitar players. I just recorded one of my instrumental pieces, "Emanate," with the amazing group Nordic Affect, and I'll be putting this piece and other instrumental pieces out next year as well as recording more of my solo stuff, now including more instruments and vocals. I'm writing a piece for orchestra to be performed early next year and am involved in ongoing projects with my collaborators and the bands I'm in, Umbra Ensemble, which plays ancient and new music, and Mógil, a folk/jazz and improvising band.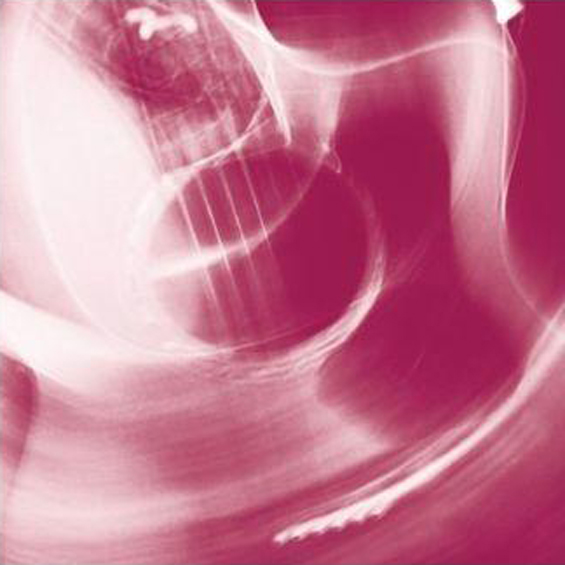 Musical philosophy: Through the years, I've learned the importance of silence and space in music and that translates to life and society in general as well; I think that honest musicianship can be a powerful socio-political act. I recommend that everyone become familiar with John Cage and his ideas about music, silence, and chance, ideas he drew somewhat from Eastern philosophies. They had a profound personal impact in granting me a certain kind of creative freedom, a deeper connection and way of listening than conventional Western ideas about music allow room for.
Favourite guitarists: I don't have any favourites, but I really like Kaki King, both for her musical language and amazing skills, and some of Fennesz's musical landscapes. Joni Mitchell and Rokia Traoré have been great inspirations and so too have folk music and early and plucked string instruments from around the world, such as the Kora from Mali, the Middle-Eastern Oud, and the Japanese Koto.
Recordings I return to repeatedly: Nowadays, I have a much stronger urge to discover new music and don't tend to return to the same music over and over again, but I can mention a small, random list of recordings that I have returned to for one reason or another: Joni Mitchell's Clouds, John Cage's Thirteen Harmonies, Fred Frith's Rivers and Tides, and Jessika Kenney & Eyvind Kang's Aestuarium.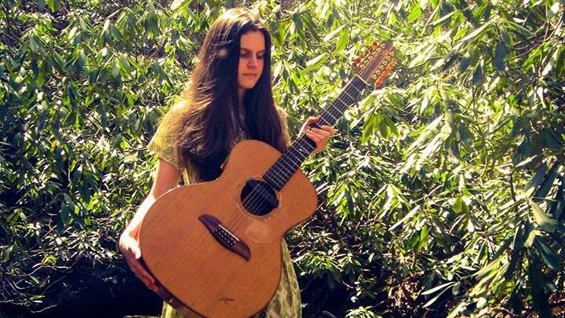 SARAH LOUISE
Who: I live in the mountains outside of Asheville, NC and have a BA in Art. I took many anthropology classes during my first half of college, thinking I wanted to be an ethnobotanist, but I found my community in the art department. I released a cassette on Scissor Tail and now have an LP out on VDSQ. I toured the US this spring and summer, and I've been happy to play some festivals and be a part of a couple of compilations.
What: I love melody and patterns, creating, combining, disrupting. I think my music could vaguely be categorized as nature appreciation. Twelve-string guitar and voice are my two favourite instruments at the moment, although I'm starting to get interested in six-string again. I have two guitar fantasies right now: an eight-string (think of the picking patterns!) and a twelve-string baritone hollow-body electric. I've been hanging out with piano, bouzouki, and recorder some too but neglecting banjo, which I used to feel really serious about.
Currently and Upcoming: I have a record coming out next May with Sally Anne Morgan of the Black Twig Pickers. We're called House and Land. I'm planning to lay pretty low over the fall to record my next solo LP. I'm very excited about both!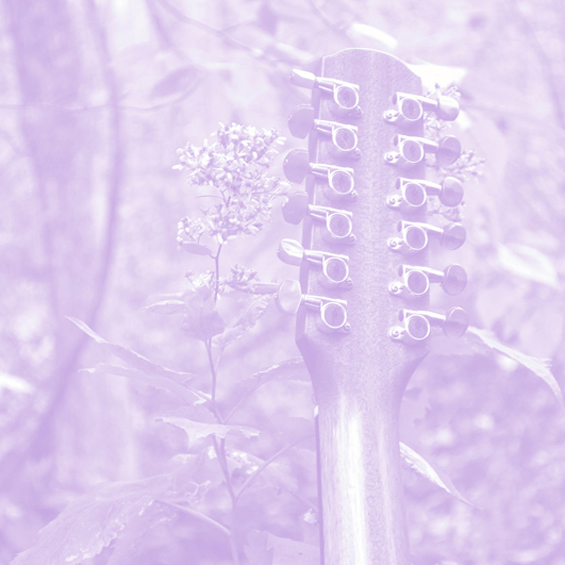 Musical philosophy: Shepherd your music with care and respect. Put your time in. Don't force it. Trust your instincts. Try new things.
Favourite guitarists: Tashi Dorji, Skip James, Mary Halvorson, Shane Parish, and Jimi Hendrix come to mind immediately. I don't know if I could do any of these artists justice by trying to describe why I like them, but I think that is why I like music in general and these players in particular. I can say, though, that energy is super important and so is creativity. All of these players have lots of ideas.
Recordings I return to repeatedly: Some artists, albums, and pieces that have been/are important to me are Meredith Monk, Alice Coltrane, John Adams, Lou Harrison, Dogon A.D. by Julius Hemphill, Alhaji Bai Konte, Joni Mitchell, Erik Satie's Gnossiennes, "Wed" by David Lang, Catherine Ribeiro + Alpes, Leonin & Perotin, Clear Moon by Mount Eerie, Music for 18 Musicians, and lots of field and early commercial recordings from around the world, especially Appalachia and Asia. I recently got Whole and Cloven by Nathan Bowles and have listened to it about ten times in the last few days. The new Tashi Dorji and Tyler Damon record on Family Vineyard is absolutely incredible as well. Highly, highly recommended!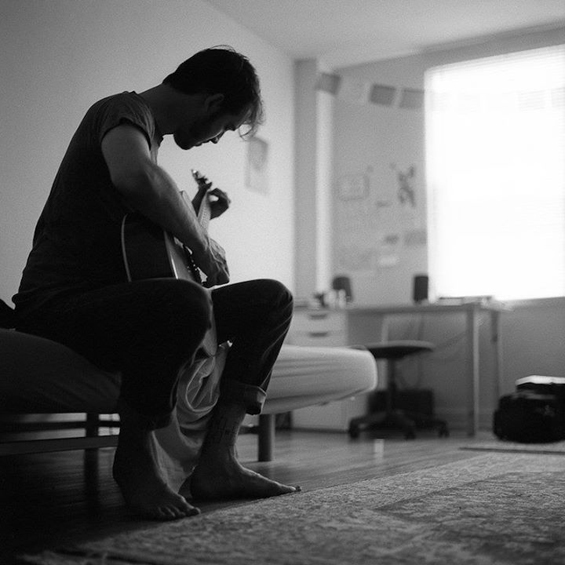 ANDREW WEATHERS
Who: I'm from Chapel Hill, North Carolina and now live in Oakland, California, where I came for grad school at Mills and where I studied electronic music. Besides being a composer and working in arts admin, I help run Full Spectrum Records as well as work as a freelance mixing and mastering engineer.
What: Much of my music is improvised to some degree or another, mostly using guitar but sometimes synthesizers and other electronics. As far as the guitar goes, I'm more or less self-taught. I'm not technically a great guitarist, but I do my own thing and think I'm able to fit it into a variety of contexts. The music I'm interested in encompasses a pretty wide variety of styles, and I do try to work in as much as I can.
Currently and Upcoming: I'm finishing up a new record for my group Andrew Weathers Ensemble, as well as collaborative records with Seth Chrisman, j r de wood, and my groups Tethers and Talk More; there's a new AW guitar album bouncing around in my head as well. The big thing is that I'm gearing up to be on the road as much as possible in 2017. Hopefully there'll be solo touring as well as in different groups.
Musical philosophy: A group of friends and artists are working on condensing a shared creative philosophy into something called Real Life Rock & Roll. Its basic tenets are to Jam Econo and treat one's work as seriously as possible. I see creative activity as a way to break the spell that capitalism has put us under. Capitalism has destroyed our lives and our planet, and we need a way out. Besides acting as a balm, music and the mechanics behind it provide a model for potential new futures. Rock & Roll is a powerful spellbreaker that can shake loose foundations and illuminate the way forward. What if the sub-cultures that we create with and for our music were roots rather than outlets?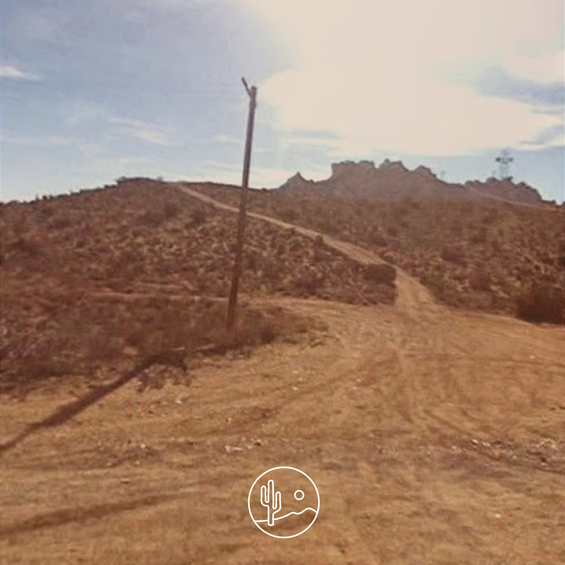 Lately I've been catching flack for being somewhat prolific and releasing a lot of recordings. I like to work and have attempted to set up my life to maximize time working on music because I wouldn't be happy any other way. I make music and am going to do it at a pace that feels natural. It's my understanding that a common approach in the visual arts is to make as much work as possible because that's how you hone a craft—so why does this not apply to music? Granted, the discography quickly becomes difficult to penetrate, but I do make an effort to make work that is valuable from a wide and narrow lens.
Favourite guitarists: Robbie Basho, someone who follows notions to their very end, even beyond what's reasonable or even possible; Eugene Chadbourne, one of the first folks I encountered who injected songs with weirdness, and as someone working in strange music in the small town in North Carolina where I went to college; Abba Gargando, a recent discovery—intricate guitar playing who's neither flashy nor precious; and Michael Pisaro, someone who's stretched the boundaries of the guitar in the New Music context.
Recordings I return to repeatedly: I tend to look at recordings as spaces to inhabit. I don't think this implies any kind of long duration; some rooms you enter and leave, some you come back to. I think this is what has always attracted me to repetitive music. I'll listen to a lot of new things once but keep a small stock of records to stay with for a year or so, which lately have been these: Locrian's Infinite Dissolution, Paul Dresher's This Same Temple, Abba Gardando's Abba Gardando, Horse Lords' Interventions, Dreamboat's Dreamboat, Hiroshi Yoshimura's Music for Nine Postcards, and Jute Gyte's Purdurance.
A few records that have stuck with me over a longer term: Belong's October Language, Brandlmayr/Dafeldecker/Fennesz's Til The Old World's Blown Up and a New One is Created, Sam Amidon's All is Well, Chihei Hatakeyama's Minima Moralia, The Progress's Merit, The American Analog Set's Know By Heart, Henry Flynt's You Are My Everlovin,' and The Anthology of American Folk Music.
September 2016