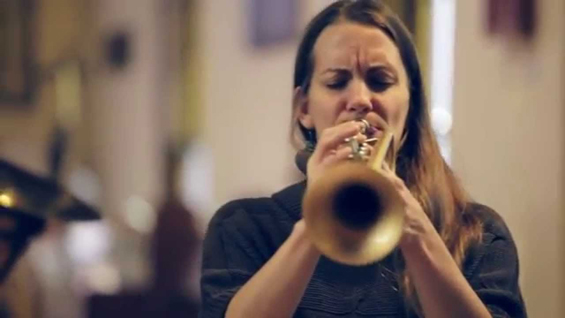 SPOTLIGHT 21: REBECCA HENNESSY / VERNERI POHJOLA / ROTEM SIVAN / WAKO
textura is delighted to feature the following artists in its twenty-first 'Spotlight': Rebbeca Hennessy, Verneri Pohjola, Rotem Sivan, and Wako, all of who have recently issued excellent albums: Two Calls (Hennessy's FOG Brass Band), Pekka (Pohjola), Antidote (Sivan), and Modes for All Eternity (Wako & Oslo Strings). textura is extremely grateful to the artists for contributing to the article.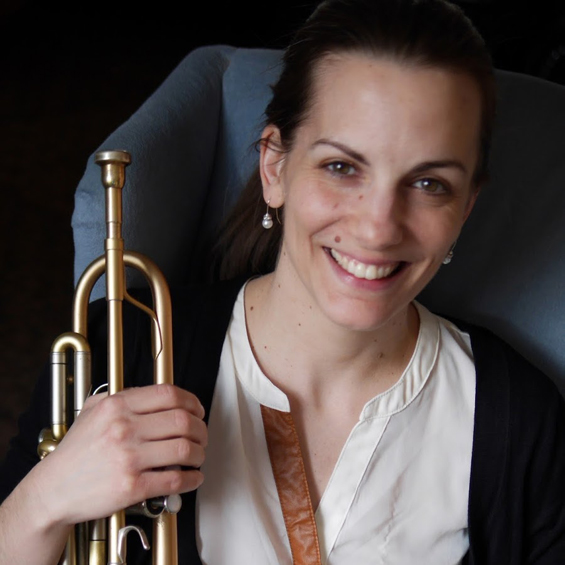 REBECCA HENNESSY
Who: I currently live in Toronto, Ontario, and have lived here since moving from Nanaimo, British Columbia in 2003. I moved to Toronto to do my Performance Degree at the University of Toronto and decided to continue living here after completing my degree in 2006. A year later, I participated at the Banff Centre in the Jazz and Creative Music Program, which was led by trumpeter Dave Douglas, and during 2013-14 I lived in Brooklyn, NY while on a study grant from the Ontario Arts Council. While in NY, I studied trumpet and composition with Ralph Alessi and John McNeil and got to play many fun jam sessions. This was a very creative time for me as I was composing lots of new music that was the beginning of the repertoire for Rebecca Hennessy's FOG Brass Band. I also composed some new music for the other groups I co-lead, Way North and Hobson's Choice.
What: The music that I write for FOG Brass Band comes from a myriad of influences including New Orleans party brass bands, Balkan music, blues, old country, modern jazz, and nature sounds. These influences are jumping-off points for FOG as the band is made up of incredible improvisors, and we're always pushing the boundaries of how to approach my compositions, not only to keep them fresh, but also to see where else they can go. Through this exploration, we are constantly developing the music as a group.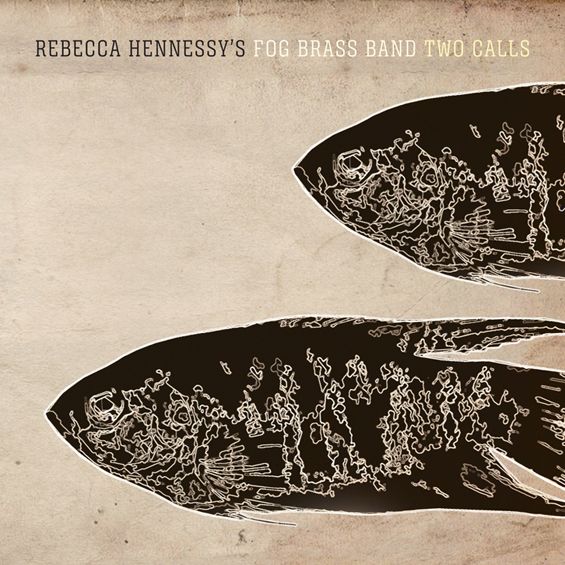 Currently: My current release is Two Calls by Rebecca Hennessy's FOG Brass Band.
Musical philosophy: I like to compose, perform and improvise music from the state of listening. Having a daily practice of listening/silence has really helped me develop my artistic voice.
Favourite artists and strongest influences: Bill Frisell, Ralph Alessi, and Lee Morgan
Recordings I return to repeatedly: Bill Frisell's Rambler, Ralph Alessi's Cognitive Dissonance, and Lee Morgan's Cornbread
website: REBECCA HENNESSY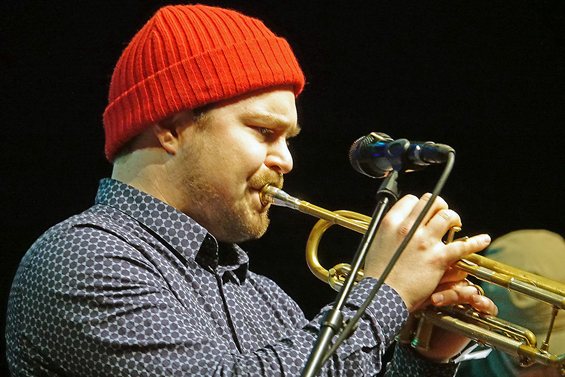 VERNERI POHJOLA
Who: I'm a trumpet player from Helsinki who studied Jazz at the Sibelius Academy in Helsinki.
What: Improvisation is the most essential thing in all of my music-making. I'm a melody guy with a passion for rhythm.
Currently: Pekka on Edition Records is my latest release. Upcoming projects include an album with the Pauli Lyytinen Magnetia Orkesteri and duo work with drummer Mika Kallio.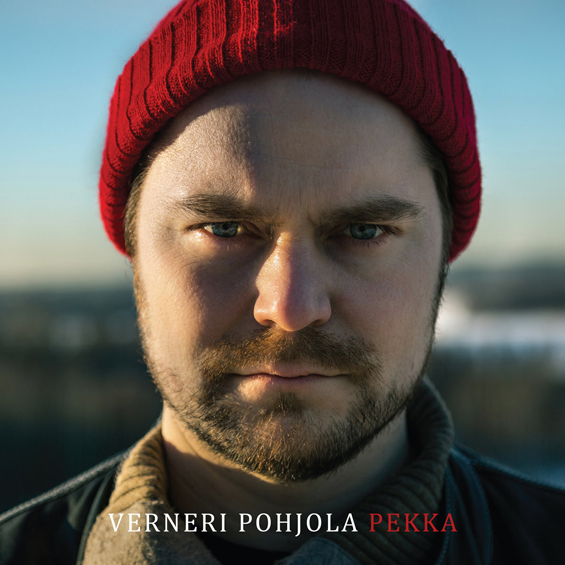 Musical philosophy: Music I love is usually honest, direct, and communicative. Genre doesn't matter but an organic approach is my thing when I listen to music.
Favourite artists and strongest influences: Per Jorgensen, Miles Davis, and Cannonball Adderley
Recordings I return to repeatedly: Miles Davis's Filles de Kilimanjaro, Cannonball Adderley's Something Else, and Gil Evans's New Bottle Old Wine
A memorable event, concert, or experience: The first time I heard Per Jörgensen live was in 1998 at the concert hall Savoy in Helsinki. He played with such presence and soul that I developed a whole new direction in my own playing. I decided to keep on playing even though it was hard for me at the time.
website: VERNERI POHJOLA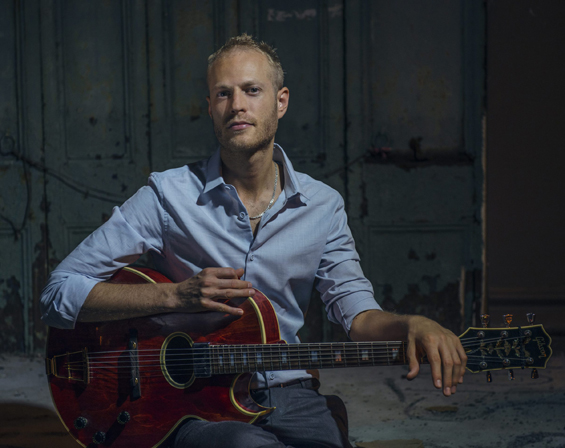 ROTEM SIVAN
Who: I'm originally from Israel but have lived in NYC the last few years. I studied classical composition at Tel Aviv University and then moved to NYC to study at The New School for Jazz. After graduating about four years ago, I now live in New York and tour often in Europe, South America, and the US.
What: I play music that's within the jazz idiom. I feel I'm very influenced these days by hip-hop and rock, but there's a central role for improvisation in the shows. There are songs that have no solos, and I'm trying to create something that I believe in but that's not for jazz heads alone.
Currently: The music on Antidote is a product of the shock and heartbreak I experienced when my girlfriend of more than seven years unexpectedly ended our relationship. These are some of the songs I wrote over the years as I coped and learned how to love again, and they represent different points on my journey.
Speaking of the album, Pat Martino said, "When a statement is achieved with such precision, what's captured attains an importance that shall last. Antidote is a special recording, and it shall fulfill many guitar aficionados without question."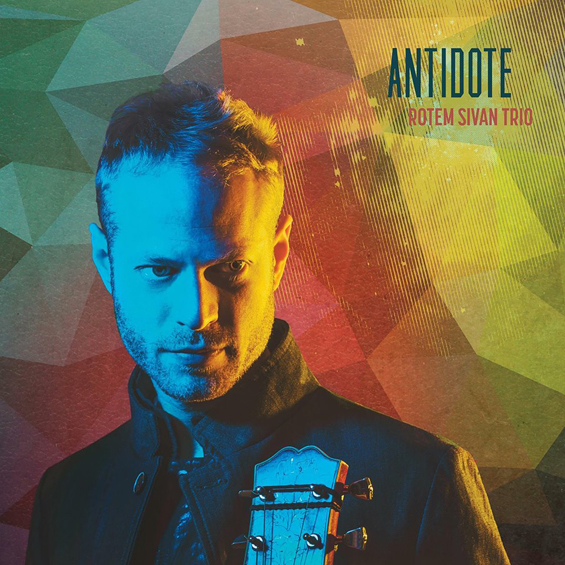 Musical philosophy: I believe music can be a strong tool to change situations and people. I feel music is love and am always excited to share it with people and connect.
Favourite artists and strongest influences: Brad Mehldau, Musiq Soulchild, and Future
Recordings I return to repeatedly: Hank Mobley's Soul Station, Wes Montgomery's Smokin' at the Half Note, and Brad Mehldau's Art of the Trio vol 4
A memorable event, concert, or experience: I recently did a three-month teaching-and-playing residency in India and while there was invited to play at the Twin Jazz Festival in Kolkata with the trio. As the festival was scheduled to happen about ten days after they contacted me, I assumed we were a last-minute fill-in, but we were the headline so it was a bit strange. Yet when we got there we learned that the curators had organized the entire festival in seven days! There were five great bands, an amazing stage, video, lights, permits, food stands, merchandise, and press, and the organizers had connected with the local music scene in Kolkata to make it happen. It was amazing, one of the best festivals at which I've had the honour to play.
website: ROTEM SIVAN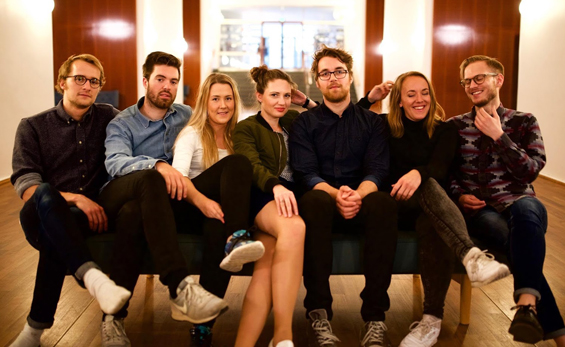 WAKO
Who: (Simon Olderskog Albertsen, drums) Martin, Kjetil, and I are from relatively central parts of Norway, meaning the mainland close to large towns. Barður on the other hand is from the Faroe Islands, a small country of 50000 inhabitants out in the North Sea. We studied together at the NTNU institute of jazz in Trondheim, which is where the band started. During this time we were experimenting a lot and playing many different kinds of music together. There wasn't a very clear idea of what kind of band we were or in what direction we were moving, and no clear group leader either. That made us take a bit of time to find an identity as a band—which I think we're still exploring—and we were all just throwing whatever we had into the ring to see what it turned into. I think the big upside of this is that the band feels very egalitarian in terms of creative input, and the identity and sound of the band comes from the personalities of the four of us with no preconceived ideas of what the band should be. It takes longer but becomes honest in a beautiful way, I feel. In addition, we have a large collective palette to choose from, since we've been playing so many different styles of music. After finishing school Martin and Bárður moved to Oslo and Kjetil and I moved to Copenhagen, where we're all working as full-time musicians.
What: (Martin Myhre Olsen, sax) Wako defines the journey undertaken by four good friends to present something real and vibrant from their hearts, minds, and souls. We're driven by Ornette's statement This is Our Music, and we strive to be as honest to ourselves as we can be by playing music we believe in and want to communicate to the world.
As Simon stated, we started out not really knowing what the band was about. We were playing some rhythmically complex stuff, trying to learn about that kind of music, and found ourselves in a place artistically we didn't appreciate or couldn't identify ourselves with. Once we realized this, our path became clearer and the real journey began.
What seems to have grown the most in recent years is our interplay and willingness to reach the unknown, and we've managed to create a mindset within the band to push, not just perform. In this the beauty of Wako shines through, and as a result during every gig or practice we discover something new and exciting. We're looking forward to bringing all this positive energy and excitement into the studio in October, to manifest where we are on our journey and release our third album as a document for later generations.
Currently: (Kjetil André Mulelid, piano) There are many things going on for each of Wako's members. Martin is a member of a band called Megalodon Collective, which released its second album in March; the first was nominated for the Norwegian Grammy, and there is no reason to expect less of the second one. He's also playing with Chick Corea & the Trondheim Jazz orchestra, who were featured at Chick's birthday at the Blue Note in NYC last November.
Simon and Barður are the rhythm heroes in the Espen Berg Trio. They're releasing their second album next year, touring Japan for the second time, and playing a lot of different clubs in Norway.
I started my own piano trio one year ago, and in October we're releasing our debut album on the highly regarded label Rune Grammofon. It's a bit scary to put your name on a band, especially on your very own piano trio, but this time it feels really natural, and I'm really excited to release the music. Later in October I'm also releasing the second album of my duo project Kjemilie, a folk/jazz duo with vocal and piano. It's a nice, intimate setting that gives me lots of space to explore the depth of the piano, and my background as a lyrical and psalms-inspired pianist. The album will be released on my own record label, Øra Fonogram, of which I became the manager in March. We have a lot of great music scheduled for release within the next year.
Wako'll be recording its third studio album in late September, this one featuring the quartet only. The last couple of years we've worked both individually and as a band with free improvisation and figuring out how to combine it with written material. It's taken the band in some cool new directions, and we're really looking forward to go in the studio again with a lot of new ideas.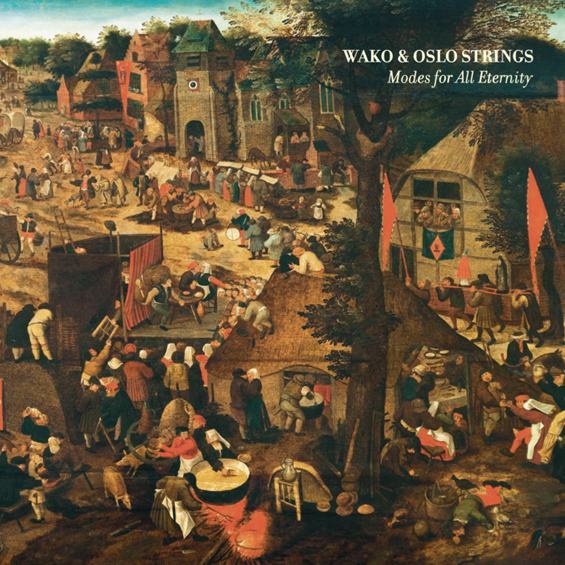 Musical philosophy: (Simon) I can't speak for the whole band on this since obviously we all have our own ideas about things, and the cool thing about this band is how the four of us meet with all our similar and different traits. But personally my goal musically is to be spontaneous, to let my body loose on the instrument and improvise freely, to not be thinking of where I want the music to go or not, or what's happened and what might happen; I'm just trying to react and relate to what's going on in the moment.
The thing that makes that difficult is ego, which makes me want to play something hip to impress people and tells me what's cool to play and what's not. It categorizes everything I hear as good or bad music, based on everything other than my own opinion, and navigates these things for me so I can create music that fits that ideal. Ultimately it wants me to be recognized by the other specimens as a hip drummer so I can be alpha male of the jazz tribe or something I, guess. I'm not quite sure.
So what I'm trying to do these days is basically the exact opposite. I have to not categorize the music as good or bad as it happens, not judge my own or anyone else's playing, or the quality of the music. All musical situations are equal, and they can all lead somewhere if I'm approaching them without judgement or prejudice. If I succeed in this I feel amazing, and the music that comes out feels like it's truly spontaneous, and coming from the real me, not the idea of me that my ego presents.
Obviously this isn't everyone's ideal, and I don't think it should or can be. It creates a very interesting dynamic where someone might be thinking about the big picture in the music, and someone else will act completely on impulse and make sudden decisions; in most cases I identify more with the latter. This creates friction and tension in the music, a very key ingredient in my opinion, and something I think is present in ours as well.
Favourite artists and strongest influences: (Martin) John Coltrane, for the force of good he represents and his brilliant musical endeavours.
Olivier Messiaen and Igor Stravinsky, both essential inspirational sources for me when I wrote the music for our latest album. I worked with Messiaen's modes of limited transposition the past year and wanted to incorporate them in some way into my compositions. While studying Messiaen's tonal landscapes I started to hear the modes and look at them as you might look at the more traditional church modes like Dorian and Lydian. This opened up a lot of new possibilities for me as a composer and as an improviser, and the suite Modes for All Eternity is purely written using a variety of the total seven transpositions.
Stravinsky's exciting way of orchestrating his music has always been magical to me and something that I strive to learn from and bring into the music I write to all the projects I'm doing. In recent years I have been more and more interested in how to arrange music, experimenting with letting the different instruments have unusual roles and letting small details make you hear something new each time you put the record on.
The beauty in Emily Dickinson's lyrical verses is something that intrigues me and makes me want to write music. Her poetry is an invaluable source of inspiration, which I treasure dearly and turn back to again and again.
Recordings I return to repeatedly: (Bárður Reinert Poulsen, bass) Stan Getz & João Gilberto's Getz/Gilberto: When I was just getting into listening to jazz, I bought this record in a frenzied London jazz shopping spree. In the beginning I got somewhat put off by the bossa style, which I deemed to be slick, but after a while it started clinging to me. Every chord or note is perfectly timed, and Getz's improvisations are all beautiful melodies by themselves. And if you put it on during your hardest of mornings, it's a reminder that life isn't so bad after all.
(Simon) Chet Baker's Cool Chet Baker. I don't actually have that much of a relationship with the whole record, but the version of "Autumn Leaves" on this record is one I'll remember for the rest of my life. It's special for me because "Autumn Leaves" is the first jazz tune I ever played, and this recording was some of the very first jazz I listened to. Every time I pick it up again I hear it differently and discover more of how it fits into a historical context. It's also been fun to check out all the other players on the recording, and hear where they were coming from. Along with Chet it's Paul Desmond, Steve Gadd, Ron Carter, and Bob James playing. It's one of those recordings that makes me wish I was a trumpet player instead of a drummer.
(Bárður) AC Trio's Dear Someone: This gem of an album has become a favourite for all of us in the band. There's something about the unpretentiousness about it that attracts me; it has a really loose vibe, as if it was recorded in someone's living room, and there's a lot of humor. Some of the takes even sound a bit sketchy, but don't get me wrong: those guys have more talent in one finger than I have in my whole body.
A memorable event, concert, or experience: (Bárður) One of the first tours we did was to the Faroe Islands. At that point we were, as Simon mentioned, still trying out all of these ideas, searching for our sound. We got to use this really old, cozy house with a lot of history for rehearsals on an evening off, and there, some time during the night, the music really started coming together, and we started playing together like a band, and not just four musicians. Playing music together is a complex affair: listening, reacting—both with or against—each other, waiting for the right moment, stating the obvious or breaking ground, you're doing all of these things while using your hands, feet and lungs to make the instrument sound good. To top it off, you have to "sound like a band," which is this mysterious thing that I can't really put my finger on, but for Wako, ever since that night, I've felt that we've been doing just that.
website: WAKO
July 2017