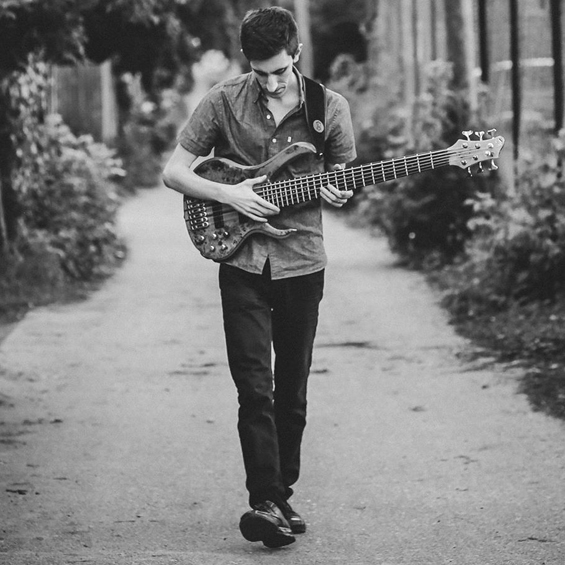 SPOTLIGHT 22: CAM BUTLER / BRAD CHEESEMAN / JAMIE REYNOLDS / SEPALOT
textura is delighted to feature the following artists in its twenty-second 'Spotlight': Cam Butler, Brad Cheeseman, Jamie Reynolds, and Sepalot, all of them represented by excellent new albums: Find Your Love (Butler), The Tide Turns (Cheeseman), Grey Mirror (Reynolds), and Seek (Sepalot). textura is deeply grateful to the artists for contributing to the article.
CAM BUTLER
Who: I'm a guitarist and composer who grew up in Brisbane but now lives and works in Melbourne, Australia.
What: I'm involved in a number of different projects, one an epic rock band called Ron S. Peno & The Superstitions. Ron is an Australian musical legend, and this is his new band. I also record and perform as a solo guitarist, sometimes with backing percussion loops and a bass player. This is melodic solo electric guitar music (see my album Self Portrait). A big, warm electric guitar sound.
The main focus of my work is the music I write for string ensembles and guitar. I've just released my latest album in this vein, Find Your Love, which was recorded with a fourteen-piece string section plus keyboards, guitars, drums, percussion etc. Epic and emotional sounds with strong melodies.
Currently: Find Your Love, self-released on Bandcamp; Guiding Light by Ron S. Peno & The Superstitions, out on October 9.
Musical philosophy: I'm drawn to music that moves me, makes me feel things. There is so much anger and despair and suffering in the world, music that moves people in some way can lift the spirits, provide a positive force on a personal level. I hope that my own music can do this is some tiny way.
Favourite artists and strongest influences: My feelings about the music that I love change all the time. My listening is very wide and varied, and at times I tend to focus on one thing to the exclusion of all else. Consequently there are large holes in my listening education. I write so much of my own music that I often don't really listen to much of other artists' work. At the moment I'm listening to modern film soundtracks—Jed Kurzel, some Hans Zimmer, Max Richter ...
Here are three formative influences, but if I were asked this question at another time they would quite possibly change!
John Coltrane Quartet: the albums from the early- to mid-'60s, with McCoy Tyner on piano—My Favourite Things, Africa Brass, Live At Birdland, A Love Supreme, etc. A total listening experience and an incredible body of work in a short space of time. This music really changed me when I first started listening to it when I was about twenty and gave me a sense of freedom.
Henryk Gorecki: there's his famous Symphony No. 3, of course, but I love some of his other works too, such as the Harpsichord Concerto, Symphony No. 2, Beatus Vir. I love the simplicity of his arrangements and the serious emotion.
Beethoven: what a mind this man had. His third, fifth, seventh, and ninth symphonies for a start. Obviously they're classics and much revered.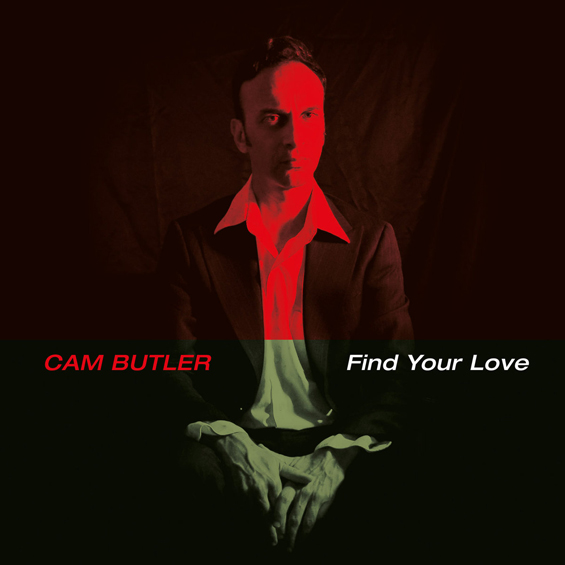 Recordings I return to repeatedly: Vaughan Williams' A London Symphony / Fantasia on a Theme by Thomas Tallis. London Philharmonic Orchestra conducted by Adrian Boult. From 1975, I think.
I find the Fantasia has such a healing sound for me. If I'm feeling low it makes me feel at home somehow. Recorded at Abbey Road Studios I think. An amazing sound; recordings like these are the pinnacle of recording to tape.
The Necks' Sex. Their first album, from 1987 or something. Simple, elegant and with a beautiful, warm sound. Quite a revolutionary recording I think, this live, minimalistic approach. Another album that soothes me. A classic.
Neil Young's Dead Man. What an incredible guitar sound. Full of expression and atmosphere.
A memorable event, concert, or experience: A memorable experience as a performer just happened to me: I did a concert to launch Find Your Love on September 2 here in Melbourne. It was with a fifteen-piece band with ten string players. Such an amazing sound; it was very exciting to be part of an ensemble of this size, totally thrilling.
website: CAM BUTLER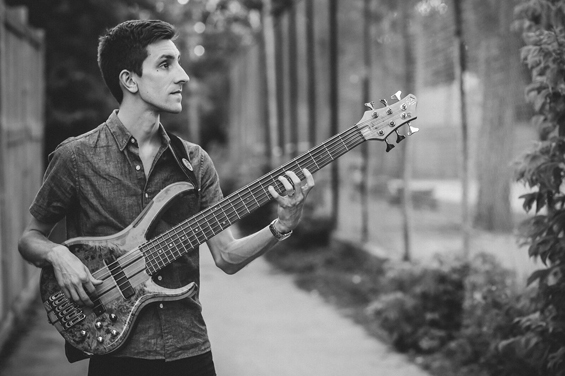 BRAD CHEESEMAN
Who: I'm a bassist and composer from Hamilton, Ontario, and have been playing and studying music for most of my life. In addition to music lessons from an early age, I've attended a few colleges and universities, beginning with Hamilton's own Mohawk College, then completed my Bachelor's degree at Toronto's Humber College, and then finally York University, where I completed my MA in music composition. Along the way I've been lucky to study with bassists Will Jarvis, Pat Kilbride, Vaughan Misener, and Kieran Overs, and with musicians like Bruce Cassidy, Al Henderson, Kirk Macdonald, John Macleod, Mike Malone, and Dave McMurdo.
What: My music probably falls under the modern jazz umbrella. Initially, I was trying to make sense of a number of different influences—jazz, rock, folk, R&B, fusion, etc.—and to combine them in a way that felt organic while telling compelling musical stories. Over time, those different stylistic roots have grown into something more singular and personal, and both the sound of the music and compositions reflect that.
Currently: I released my second full-length album The Tide Turns on August 25th and was awarded the Montreal Jazz Festival's Grand Prix de Jazz in 2016.
Musical Philosophy: As a composer and musician, my main goal is to maintain an emotional core at the heart of each piece, and to not let my brain take over too much. I want my music to be interesting and exciting but also honest and sincere.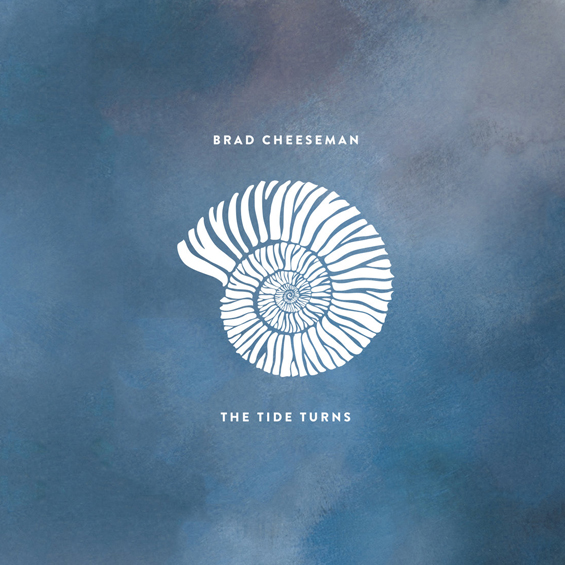 Favourite artists and strongest influences: This is always tough. Rich Brown is probably my biggest influence as a bassist, and his band rinsethealgorithm especially shaped the early days of my music. Esbjorn Svensson is another example that comes to mind as an artist whose approach to composition and improv has really influenced my musical voice. Lately, I've also been particularly inspired by artists like the Bad Plus, Bill Frisell, Brad Mehldau, the Brian Blade Fellowship, and most recently Donny McCaslin's recordings.
Recordings I return to repeatedly: Brad Mehldau's Art of the Trio, Vol. 3: Songs, E.S.T.'s Seven Days of Falling, rinsethealgorithm's Locutions. Beautiful improvisation, nice writing, and deep grooves.
Website: BRAD CHEESEMAN
JAMIE REYNOLDS
Who: I was born and raised in Toronto, Canada. My parents are musicians, and I played both piano and trumpet as a kid. I was a pretty poor classical piano student, and I quit around the age of twelve after around six years of lessons. A few years after that, I started checking out my dad's jazz LP collection and really got into albums by Miles Davis, Bill Evans, and the great pianist Michel Petrucciani, who is underappreciated in my opinion. Around that time, I started studying jazz piano with a few teachers in Toronto, including David Braid, who became a mentor of sorts. After high school, I entered the jazz program at the University of Toronto, where I met many great players and studied with Canadian players like Brian Dickinson and Mike Murley. After graduating, I was given a grant to study with Fred Hersch in New York, so I moved there in 2005, along with my wife, the singer Melissa Stylianou, who had been given a similar grant. I also studied with Craig Taborn after a few years in NYC. We've been living and working here ever since.
What: I make modern jazz music. It's hard to put it in a category beyond that. Structure and form are really important to me. I like to create little musical systems of rhythm or harmony, or both, things that make a certain kind of logical sense, and use them to generate melodies that are more warm and human-sounding, if that makes any sense. My improvising language is based on bebop, especially Bud Powell and Bill Evans, and that kind of harmonic movement is a big part of my music too. Lately I've been trying to write and play things that are more purely expressive without as much thinking behind them.
Currently: I just released my third album, Grey Mirror, on Fresh Sound New Talent, and it features a bunch of great musicians playing my compositions, including Matthew Stevens on guitar and the brass quartet The Westerlies. I did a few release shows in Canada with the rhythm section from the album, Orlando Le Fleming and Eric Doob, and I'm trying to plan a New York release concert. I'm also working with my wife, Melissa Stylianou, to prepare for her next record with her quintet. That band has played every month at the 55 Bar for many years, and we've written and arranged a lot of music together. For myself, I'm experimenting with analog synthesizers, accumulating some home studio gear, and starting to think about making a solo album using electronics and prepared piano.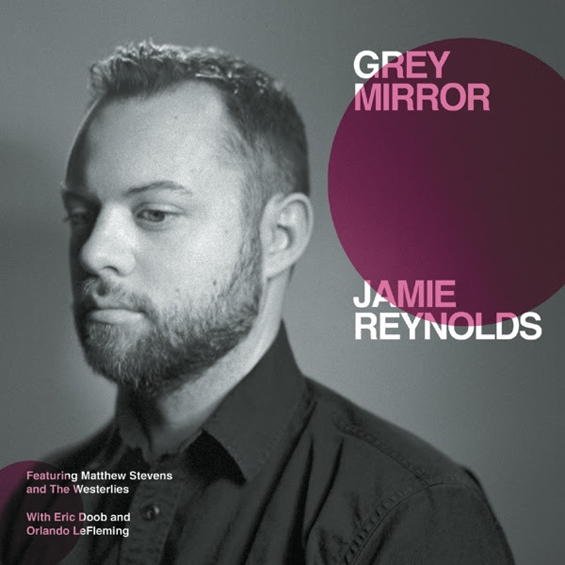 But the big news is that I'm starting a record label with a friend of mine, Eric Forman, who's an attorney in NYC and a great amateur musician. He's incredibly well-informed about music and has impeccable taste. We were talking about the music industry, and once it emerged that he wanted to get involved in it somehow and I was looking for a new way to release music that was more under my control, we realized we should just start a label ourselves. So that's what we're doing. It's called Human Resource Records and will be live within the next six months. We have some big plans!
Musical philosophy: I try to listen internally to what the music is trying to be, and then letting its perfect, ideal form filter through my warped personality and imperfect musical abilities. Come to think of it, I guess that's what every musician does.
Favourite artists and strongest influences: Bud Powell, Bjork, Brahms
Recordings I return to repeatedly: The Amazing Bud Powell on Verve is a compilation that was really pivotal for me as a jazz musician. I learned most of the tunes on the album and a few of Bud's solos, and I think it's what got me truly hooked into jazz music and the bebop language. I still check it out quite often and sing along.
Bjork's Vespertine is a touchstone for me for a number of reasons, one being that I was young and emotional when I first heard it, but also because it just seems like an example of an incredibly clear and vivid musical world made real by means of incredible effort and attention to detail.
Keith Jarrett's The Melody At Night, With You is another album like that, for me. It's Keith at his most bare-bones and minimal, and I think it contains some of his most beautiful and expressive piano playing. There's only one real extended solo, on "I Got It Bad," and it leaves me speechless every time.
A memorable event, concert, or experience: I recently heard my former teacher, Fred Hersch, play with his trio at the Vanguard. I hadn't heard them in years and was completely knocked out by how deep their connection had become and how beautiful the music was; it reminded me of how jazz music used to make me feel when I first discovered it. And it was extra profound just to be listening to piano trio music at the Village Vanguard, which never gets old.
website: JAMIE REYNOLDS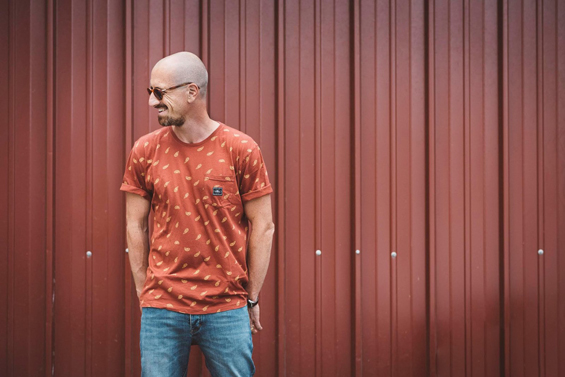 SEPALOT
Who: I was born in the very north of Germany but grew up in and around Munich. I was addicted to my skateboard and my first records were from the Sex Pistols and Beastie Boys. Later I was into the Mod Scene. I never was really interested into '60s Suits and Lambretta Scooters, but I really loved the Northern Soul 7-inches they played at their parties. From that day on I started to collect vinyls and was totally into all that "crate digging" thing. In the mid '90s hip-hop crossed my way, and it became a long relationship. I was part of a rap crew and produced tons of beats and instrumentals. We had big success here in Germany and several Top10 albums. I loved being the man in the background, but it wasn't enough so I started my solo Sepalot project.
What: My music is somewhere between electronica, instrumental hip-hop, and bass music.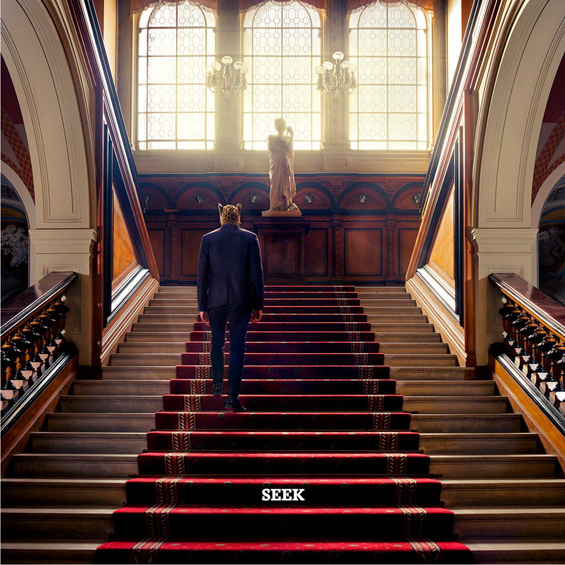 Currently: On October 27th, Seek, the second part of my Hide & Seek duology, will be released. To perform my studio work live on stage, I founded a quartet featuring drums, bass, trumpet, and me on Rhodes, turntable, and sampler; in 2018 we're hitting the road. At the moment I'm working on a score for a movie, some production and songwriting projects for other artists, and in between I do my radio show.
Musical philosophy: You have to accept that a piece of music always only ever captures a moment in time: if you'd written the song a few weeks earlier it would have come out different.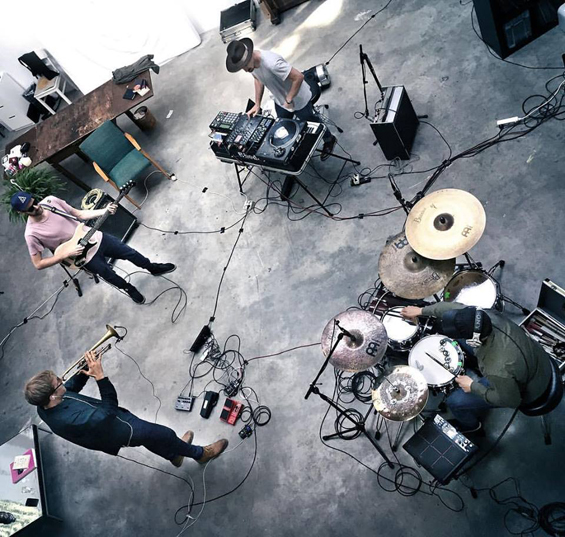 Favourite artists and strongest influences: Danger Mouse, Madlib, Miles Davis
Recordings I return to repeatedly: Michael Kiwanuka's Love and Hate, James Blake's "Limit to Your Love," Sam Cooke's "A Change is Gonna Come"
A memorable event, concert, or experience: After over twenty years playing with my band, we had our last show in front of over 7000 people last fall. The show was sold out in two hours one year ahead. There was so much energy and emotion on and off stage, it was hardly to breathe. I had goose-bumps for days.
website: SEPALOT
September 2017