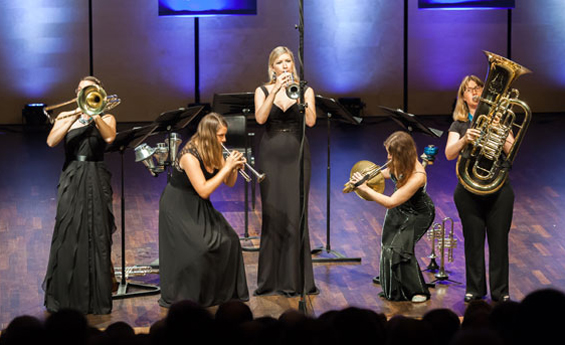 SPOTLIGHT 24: ERLEND OLDERSKOG ALBERTSEN / SANDRO BARTOLI / SERAPH BRASS
textura is delighted to feature the following artists in its twenty-fourth 'Spotlight': Erlend Olderskog Albertsen, Sandro Bartoli, and Seraph Brass, each represented by a superb new album: RødssalG nEEn GlasddøR (Albertsen), Giacomo Puccini: Complete Piano Works and Selected Opera Transcriptions (Bartoli), and Asteria (Seraph Brass). textura is deeply grateful to the artists for their contributions to the article.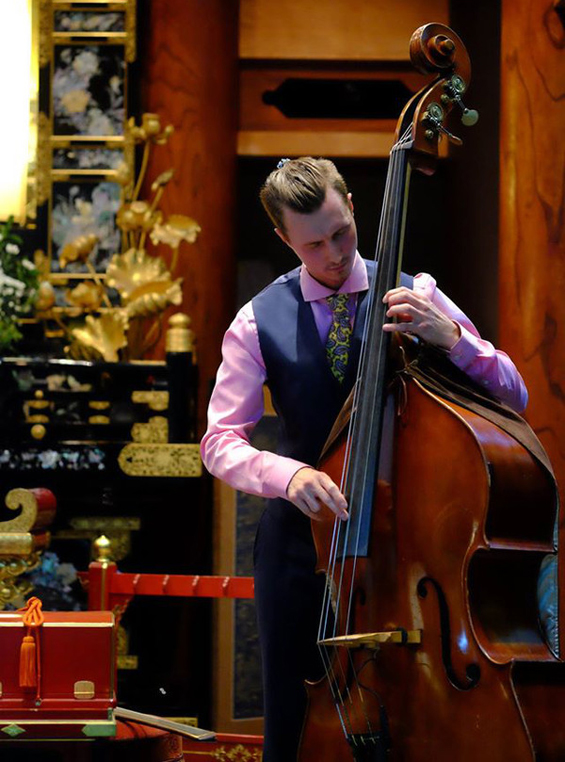 ERLEND OLDERSKOG ALBERTSEN
Who: I'm a bass player, composer, and saxophone player from Stjørdal, the middle part of Norway. I studied piano as a kid and then played bass in a rock band. In my teens a teacher introduced me to Jaco Pastorius, and a year later I owned a double bass and began getting into jazz. Further on I started playing saxophone and listening to saxophonists; I still remember the inspiration I derived from emulating John Coltrane's "Moment's Notice" the summer I got my first saxophone.
I studied at a jazz department in Sweden for two years; Roy Okutani, the head of that department, has been for me as much a spiritual teacher as a music teacher, and he definitely made an impact. During this time I played saxophone and also double bass, and really appreciated the time I spent with everyone in that environment. In 2009 I moved to Trondheim to study music at NTNU (Norwegian University of Science and Technology), where my teachers included John Pål Inderberg, Bjørn Alterhaug, and Erling Aksdal. They taught me things I feel I've been gaining more from in recent years as my interest in the tradition has increased. I believe that the better I know the basics of music like harmony, rhythm, and tone control, the more universal my playing becomes. In 2013 I moved to Oslo to study music pedagogy and to play with people there.
What: The music I play is based on rhythmic jazz, but I also feel influenced by the way the classical music tradition colours the sound blanket. The music on RødssalG nEEn GlassdøR was based on a tune I wrote some years ago, "En Glassdør" (A glass door). I reversed the notation and found some interesting musical statements, and after I kept digging, twisting and turning the notes, the record resulted. RødssalG nEEn GlasddøR is released on Dugnad rec, the Oslo-based label I and Kjetil Jerve co-run. Our planned third release will be with the DJ/computer/synth magician Bendik Baksaas.
Of late I've been composing music with a concept or a specific idea in mind. I enjoy the strictness and the new discoveries doing so provokes, and how it makes the musical choices even more important. I don't rely on the mantra "Don't think" because for me thoughts often trigger compositions, and again and again they lead to musical discoveries.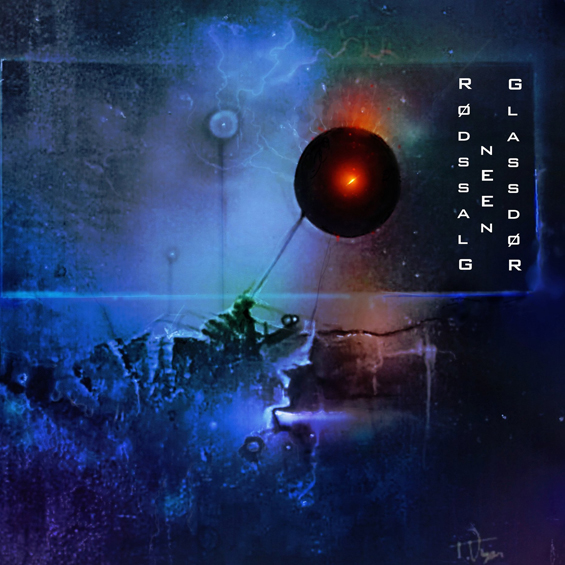 Currently: In Oslo I'm active in bands involving my compositions, such as RøssalG nEEn GlassdøR; I also play in Akmee, Avatar, and Filosofer. Akmee, whose members of Akmee also play on the record RødssalG nEEn GlassdøR, released an album on Nakama records called Neptun last year. Avatar led by the Nepalese Sanskriti Shrestha will release its first album in November on the label Jazzland, I believe. These days I also teach at different schools and have some private students.
Musical philosophy: Music can depict alternative ways for human relations.
Favourite artists and strongest influences: Mark Turner and Chris Potter have taught me to do some work which isn't 1000% artistic, but to get into the woodshed now and then. The music and spirits of Wayne Shorter and John Coltrane are the ones I've spent the most time absorbing. Lately my flat mate and I have been digging Paul Motian; Tony Malaby's music is also very intriguing, the experience much like opening a book that has 3D structures coming out of the frame.
Recordings I return to repeatedly: Wayne Shorter and Herbie Hancock's 1+1, which is so filled with playfulness, joy, hope, and goodness; John Coltrane's First Meditations, which has such sincerity and gives me an intense yearning feeling; and Miles Davis's Nefertiti, where the mystery of his band is at its peak.
A memorable event, concert, or experience: The Wayne Shorter Quartet in Oslo, 2015. I'd invited some friends, and we all got to sit in the front row. Though I'd seen the group five times before, the concert was amazing, the best of all the ones I'd attended. At one point Wayne started noodling something that sounded exactly like Norwegian music. I've listened to his music a lot, but this tiny flash was different. It felt like his Zensibility was being displayed, as if he were connecting with the Nordic aura, as if he'd rediscovered the Norwegian folk tradition. I was shocked.
website: ERLEND OLDERSKOG ALBERTSEN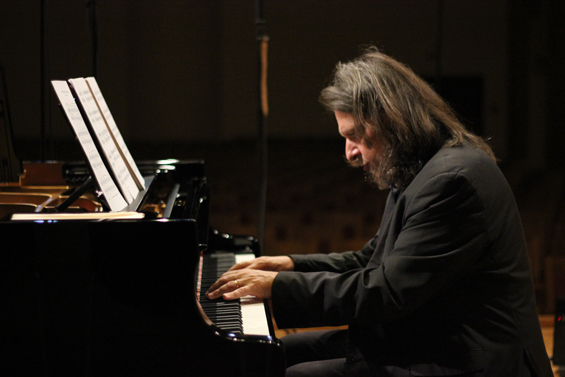 SANDRO BARTOLI
Who: I was born under the shadow of the Leaning Tower of Pisa (literally!) and grew up in the Tuscan countryside. Music was in the family: my paternal great grandfather was a fellow student of Puccini and played under Toscanini in America. Though I only came to music at the age of twelve, by fifteen I'd given my first recital and have never looked back.
What: Anything written for the piano appeals to me at first: ancient, modern, romantic, atonal; I'm omnivorous, I guess. As the learning process begins and I get progressively more involved in the music I'm reading, I become increasingly demanding, of myself primarily but also of the music I'm playing. It's a sort of natural selection. Sound is an ever-shifting mass of colours, a vivid and abstract representation of all human emotions, and the interpreter must find a deep-rooted connection with everything he/she is playing. I guess I'm always on the lookout for that elusive masterwork, but if the 'mood' is right I'm equally comfortable playing an early keyboardist such as Frescobaldi next to Rachmaninov, or Stockhausen. So long as I can say something with it, it all goes.
Currently: At the moment, I'm spending a lot of time with the music of an Italian emigré, Mario Castelnuovo-Tedesco, and I hope to play quite a lot of it in the near future. On March 25th I will play his "Alt-Wien" Rhapsody in Naples, together with a much esteemed colleague of mine, Francesco Saverio Caramiello. I'm looking forward to it very much. Alongside that, I'm preparing the Second and Third Concertos by Rachmaninov, which I will play later in the year; I'm working on the organization of my little festival, the Bianchi e Neri Piano Fest Tuscany; arranging dates in a dozen countries; thinking of my next recording with Dirk Fischer for Solaire Records ... and giving interviews, of course!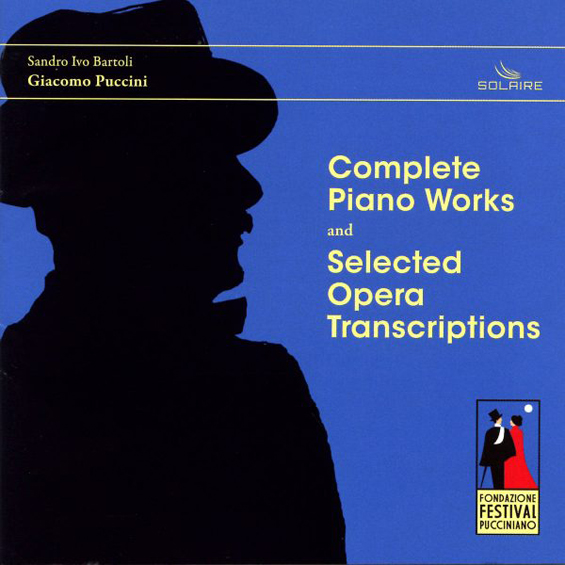 Musical philosophy: I don't have one. In so many ways I'm a living contradiction: I research like a scholar, too much maybe, but play very freely and do not enjoy intellectual music-making. I am incapable of playing the same way twice, and I adore spontaneity in music. As long as one is honest and tries to communicate a sincere emotion through music, I think the job is at least half done. The other half is magic, and there's no use in trying to define it. I think.
Favourite artists and strongest influences: Shura Cherkassky as the unsurpassed Master of sound and imagination, Carlo Maria Giulini as the master of phrasing, Ferruccio Busoni as the ideal compromise between intellect and fiery temperament: I love playing his music! As for influences, it's very hard to say. Certainly, Cherkassky has the lion share of those in my life, but I rather think that oftentimes we're under the influence of our very own life without even realizing it. For example, I grew up a stone throw away from where Puccini wrote most of his timeless operas. At my village, even the housewives could sing (very well!) his arias. Of course I became a pianist and thought nothing of Puccini for most of my career. Then, last year, I recorded his piano music and—voilà—I realized it was in my blood and I could understand it implicitly.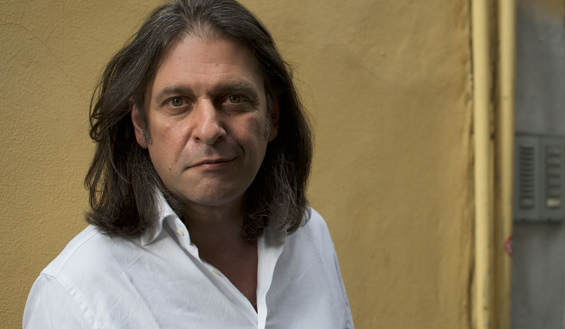 Recordings I return to repeatedly: I try not to listen to music too much, but this one is easy: Shura Cherkassky's 80th birthday recital from Carnegie Hall is a perpetual source of inspiration, a reminder of how a great piano recital should be; Uto Ughi's recording of the Brahms violin concerto with Wolfgang Sawallish for the glorious scope of their interpretation, and Dr. Albert Schweitzer's Bach interpretations on the organ at Ansbach, because in these he surpassed the physical limits of music.
A memorable event, concert, or experience: On October 13th, 1991, a friend got me out of bed to go to a matinee recital at the Royal festival Hall in London: Shura Cherkassky was giving his 80th birthday recital. I did not know who he was, but the hall was sold out and we could only find seats in the choir, behind the piano. This minute old man strolled on stage, politely bowed, and began playing the Bach-Busoni "Chaconne." At that moment, my life changed: all of a sudden, I was forced to realize what a grand piano could do, how irresistible its sound potential could be, and how a single man could transport 3000 people to a better world, even if for the mere duration of a concert. Later, Shura became my friend and helped me greatly with my career. I will be forever grateful to him.
website: SANDRO BARTOLI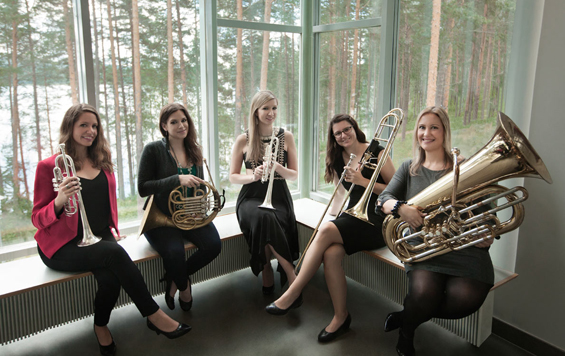 (l to r: Amy McCabe, Rachel Velvikis, Mary Elizabeth Bowden, Hana Beloglavec, and Joanna Ross Hersey)
SERAPH BRASS
(text by trumpeter Mary Elizabeth Bowden, trombonist Hana Beloglavec, and hornist Rachel Velvikis)
What: Seraph Brass is a classical brass group. We perform arrangements of classical works (many of which are arranged specifically for us), as well as pieces original to brass. We've also recently begun commissioning new works by female composers, including thus far Catherine McMichael and Rene Orth. We've also commissioned a work for brass quintet and soprano, Wolf, by Joseph Hallman.
Currently: We released our first studio album Asteria, awarded a Silver Medal Global Music Award, in January 2018 through Summit Records, which includes our most recent commissions. This summer, we're returning to the Lieksa Brass Week in Finland for three performances where we will present our new sextet program, which includes three trumpets.
Musical philosophy: Seraph Brass is focused on versatility of programming and performing music that audiences can enjoy. We believe in bringing music to the masses, whether it be for concert series in small towns and big towns, universities, or international festivals. Seraph Brass is a collaborative effort, in which each member voices opinions; we remain open to making changes together and hope to be an inspiration to the next generation of brass performers.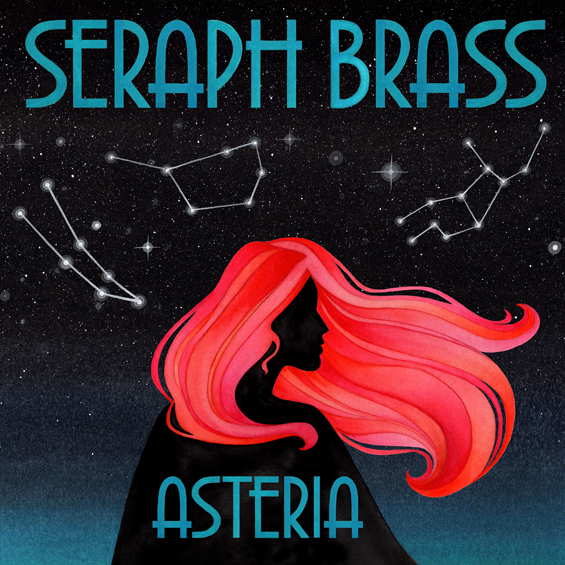 Favourite artists and strongest influences: Boston Brass, Empire Brass, Center City Brass Quintet, Monarch Brass, and the virtuosity and entertainment of Mnozil Brass.
Recordings I return to repeatedly: (Bowden) Empire Brass's Class Brass: Every time I listen to this album I'm so impressed with the virtuosity and musical energy. The ensemble is amazingly tight, and the music is powerful and inspiring.
(Beloglavec) Center City Brass Quintet's Brass Quintets: This is an album I continue to return to: the playing is impeccable and the music-making fantastic. It's also one of the first quintet albums I listened to and my first introduction to Arnold, Ewald, Maurer, Dahl, Calvert, and Bozza. A great introduction to many standards in the repertoire!
(Velvikis) Jean Luc Ponty's Feels So Good: I enjoy listening to the way he bridged pop music with the art of brass playing. Once I heard this I was inspired by knowing one could be successful with brass instruments through other outlets besides classical music.
A memorable event, concert, or experience: (Beloglavec) There are so many it's hard to whittle it down, but the International Women's Brass Conference stands out in my mind. It was terrific playing for a roomful of fantastic supportive women (and men!). The energy of IWBC is just incredible, and it was so energizing to be around so many encouraging people. Look out, though; we're looking forward to a fun concert in the Mätäsvaara Mine Lagoon in Finland this summer!
website: SERAPH BRASS
March 2018