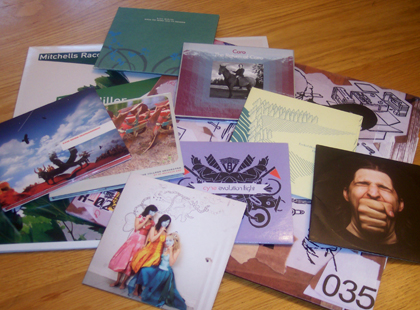 2005 10 FAVOURITE LABELS

Needless to say, even attempting to compose a definitive 'Ten Best Labels' list would be a near-impossible, even Sisyphean task given the sheer number of imprints currently operating. Settling on a 'Ten Favourite Labels' list, on the other hand, is an eminently more manageable proposition, even if it means a good number of also-deserving labels don't appear (Consumers Research & Development, Neo Ouija, Morr Music, Cold Blue, Kompakt, ~scape, Rune Grammofon, Benbecula, et cetera). Make no mistake, however: all of these 'Favourites' would be legitimate candidates for that hypothetical 'Best' list too. Here, then, are ten labels (alphabetically ordered) whose glorious sounds textura not only loved but returned to again and again throughout the year.
Ai Records • Background Records • City Centre Offices • Ghostly International • Highpoint Lowlife • kranky • Merck • Microcosm • Orac • Type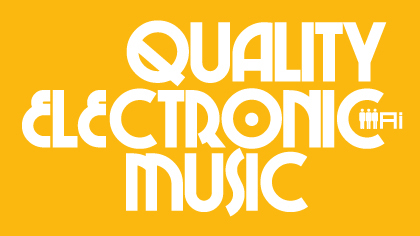 Graphic courtesy of Ai Records
AI RECORDS
Year founded and location: 1999, London, UK.

Managed by: Jason Smith, Steve Hyland.

Identity: Quality Electronic Music.

Distinguishing characteristics: (Jason:) I don't think there's anything necessarily unique about what we're doing but certainly I think we're distinguished by our attention to detail.

Proudest accomplishment: (Steve:) I'm proud to have a record label that friends, artists, and peers admire. Every time we have a new release I gush with paternal pride.

Currently promoting: The recent quartet of releases by Jacen Solo (Virgo), Michael Manning (Public), Yunx (In the Heat of the Night), and Confutatis (Built in Anger), plus there's always a new demo by an unknown artist or a fresh submission from an established one to get excited over. At the moment there are a few projects that will come to fruition in 2006, not least of which is the debut sinner dc LP which we are hugely looking forward to, and a new compilation from unknown artists, and the next ep series from new and old Ai artists.

Future: Ai's growth to this point has been fairly organic. We've consistently released more music of a higher caliber and with greater diversity year after year.

Favourite label(s): (Steve:) If I was to be pinned down on this I'd say Warp. I remember hearing Testone for the first time; my mates and I were kicking about a local park listening to a mixtape and I was blown away by it. First thing the following Saturday, I was straight down to Bluebirds in Luton buying it.
That gave me the taste for buying vinyl and listening to decent electronic music. Warp still rock it; they just seemed to have broadened their horizons which is maybe a sign of the times.
(Jason:) This is a tricky question as personally I have been out of the loop with labels for a while, as running Ai takes up so much of my time. I listen to every single demo that comes in at least once to give them a fair hearing so I don't really get time to follow other labels. One thing that does excite me is an ongoing project for the future: the london electrics alliance that was formed in the summer of 2005 and brings together all the london labels (Ai Records, Expanding, Highpoint Lowlife, Seed Records, SRL, and Uncharted Audio) into one melting pot.
BACKGROUND RECORDS
Year founded and location: 1998, Düsseldorf , Germany.
Managed by: Andy Vaz.
Identity: Minimal, deep, forward thinking, soulful electronic music.
Distinguishing characteristics: Willing to take risks with what I put out, always trying to feature and discover new talents, not following media trends or hypes, only releasing what I really feel, and staying focused on what I believe in, even though it may not be wise from a business point of view.
Proudest accomplishment: Running the label consistently for seven years now and knowing that's there many more to follow; I'm also happy that, looking back, I've never put out anything I'm now embarrassed about.
Currently promoting: Background Records' 50th release anniversary compilation (various artists, double 12-inch), Terrence Dixon's Minimalism III (12-inch).
Future: We will be changing Background Records's distribution in January 2006 by teaming up with Mutualism in Berlin who will handle export sales. As house music (my first love) is becoming more important to me again, the focus of my label work will also shift a bit more to the A Touch of Class sub-label. A debut full-length album by Paul Hammond (aka Further Details) is scheduled to be released in 2006, plus we've signed new artists like Janek Schaefer (Cologne) and also added Lowtec to the A Touch of Class roster.
Favourite label(s): Soundsignature, because Theo has consequently been making the deepest stuff around for years and his music has always been a great inspiration; Stones Throw, mainly because of Madlib/Quasimoto but also Madvillian and most of the other great stuff they've been putting out. They brought hip-hop to a new level after it stagnated for years and it's always a great pleasure listening to their records while I do my daily label-related office work.
CITY CENTRE OFFICES
Year founded and location: 1998, Manchester, UK and Berlin, Germany.
Managed by: Shlom Sviri (Manchester), Thaddeus Herrmann (Berlin).
Identity: Too diverse to pin it down these days: electronic listening music, hip-hop, indie.
Distinguishing characteristics: The combination of the aforementioned styles distinguishes CCO.
Proudest accomplishment: Every record we put out makes us proud.
Currently promoting: Porn Sword Tobacco's Explains Freedom, CYNE's Evolution Fight, Static's Re: Talking About Memories.
Future: Next year will see releases from already-established artists on the label such as Dictaphone, Donato Wharton, Marsen Jules, Miwon, plus brand new stuff; also, watch out for our new sublabel Büro.
Favourite label(s): Modern Love (because it rocks the floor), Plop (quality Japanese label with releases from Fenton, Fifla et cetera), and Sleeparchive (because the stuff is just so good).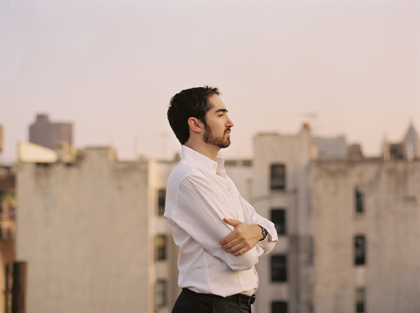 Sam Valenti IV (photo: Jessica Miller)
GHOSTLY INTERNATIONAL
Year founded and location: 1999, Ann Arbor, Michigan, USA.

Managed by: Sam Valenti IV and a band of aesthetic mercenaries.

Identity: Ghostly International is the new sound of Avant-Pop music, a daring blend of melody and crunch, sex and solitude, art and artifice; Spectral Sound is the new sound of Midwestern dance tracks, techno with the body conscious quality of house.
Distinguishing characteristics: Its willingness to champion of the extreme ends of the spectrum, from sweet to mean, and its brazen lack of adherence to genre.

Proudest accomplishment: The assembly of a roster of artists, where no two have to be compared in order to make sense.
Currently promoting: Skeletons and The Girl-Faced Boys: "Git" (the demo took my breath away, major ruckus, uncomfortable in the best kind of way), Mobius Band: The Loving Sounds Of Static (gorgeously executed piece of modern pop, imbued with sincerity and experience), Audion: Suckfish (subconscious techno, very personal), VA: Idol Tryouts 2: The Ghostly International Company Vol. 2 (28-track Compilation of the Ghostly Universe, mostly new and exclusive, where we are and where we're going).

Future: The furthering of what we started; well-compiled releases of direct-from-the-source intensity.

Favourite label(s): We enjoy Centre Offices, for its lack of adherence to any style, but commitment to emotive and well-designed contemporary electronic music.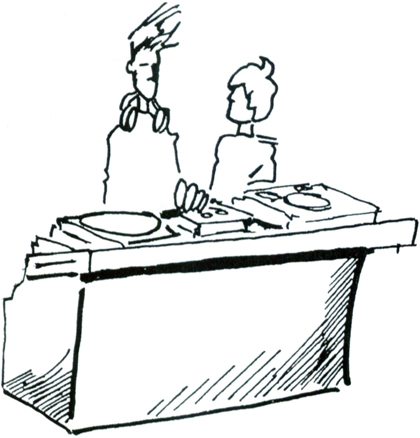 Thorsten Sideb0ard self-portait
HIGHPOINT LOWLIFE
Year founded and location: 2001, London, UK and San Francisco, USA.
Managed by: The label was started by me (Thorsten Sideb0ard) and a friend named Joseph Hurt. We released our first disc in 2001 when we were both based in San Francisco but shortly afterwards both of us moved away, I to London and Joe to Chicago. The label ended up on a hiatus for just over a year, since when I got to London, I ended up getting involved in a label my wife was starting called tsk! tsk! records. Our second Highpoint Lowlife release didn't happen until summer of 2003, and we've been going steady since then, mostly run by me out of London but more and more Joe (who has now moved back to San Francisco) who is taking on other projects, such as the new randomNumber album.
Identity: It's really somewhere between indie-rock and electronics, although that doesn't specifically mean a combination of the two, it's really just a reflection of our taste. Our one stipulation for a release is: "Is it something I would buy?" It's strange, because even though the music can be different, no matter where I am, I find I'm as likely to see the same kids at an Autechre show as I do at a Mogwai or Devendra Banhart show, so we don't see any division between the styles.

Distinguishing characteristics: That's hard to define, but I think if you stay true to your own taste, then you're own unique preferences must shine through in some way.

Proudest accomplishment: I think I am most proud of our growth and determination; it's not like we are particularly large or anything, but from the moment of inception, Joe and I, sitting out on Potrero Hill in San Francisco, eating strawberries and getting stoned, lazily joking about starting a label, to now, finding ourselves with a really strong roster of artists covering a variety of music, having that symbiotic relationship with them, pushing their music forward and seeing it well received, seeing the artist playing amazing shows, and just being proud that they are on our label and excited to be working with us, that feels awesome! On a less grand scale, I am always blown away when someone you have never met e-mails you to say something about discovering music from the label and loving it.
Currently promoting: All of them, I'm overwhelmed at the moment! Our two current ones are Bovaflux and the Village Orchestra, both leaning towards the quieter side of electronics. The Marcia Blaine School For Girls' album is still in the works, but the pieces I have heard from it so far are extraordinary! Another Glasgow band with a very different sound, Fuck-Off Machete, is one of my favorite bands, especially after seeing them last year. I had met them a few times; we became good friends and now are working on a single and a full-length for them. We have another new band on the label called The Mandelbrot Set who are more in the line of loud instrumental space-rock, absolutely stunning live and on record. Our new randomNumber and Tigrics albums have a really cutting-edge quality to their electronics, very hyperactive and absorbing. The two getting mastered at the moment (Fisk Industries and Izu) are big chunky electronic numbers, and we have a few new releases due from artists like Marshall Watson and Like A Stuntman. For next year, I am really excited about a 7-inch project we're doing called The Beautiful Tactile Objects Series Vol. 1. It's going to be a run of seven 7-inch releases in each volume, all pressed on heavyweight vinyl with thick card sleeves. Each release will be a different monochrome screen print, which together will make up a rainbow. On board so far, we have Bugs Eat Books, Tarentel, Colophon, and a few other amazing artists who I cannot name just yet.

Future: I'd like to balance the label more in terms of electronics versus live instrumentation. Our first release was a double-disc compilation of San Francisco acts, one disc of indie-pop, rock, and noise, and the second disc of more droney and electronic acts. That was how we envisioned the label's direction, but just the way things happened, with me moving to London, I met and got involved with a lot of people doing really interesting electronic music. We're probably mostly known as an electronic label, even though we have never thought of ourselves as purely that, so I would like to redress that.

Favourite label(s): Upset The Rhythm and Adaadat records, both small labels also out of London, who I have the utmost respect for. The people behind both labels are just so enthusiastic, and so involved in promoting music, putting on shows, and just really making a difference, inspiring other people and being really proactive about everything. They're great crowds!
KRANKY
Year founded and location: 1993, Chicago, Illnois, USA.

Managed by: Joel Leoschke and Bruce Adams.

Identity: kranky is fundamentally oriented toward releasing music by new artists. Beyond that the owners operate kranky as an independent label.
Distinguishing characteristics: That's all in the ear of the beholder.
Proudest accomplishment: The best is yet to come. In 'Viagra and Hummers America' staying in business independent of the corporate apparatus is an accomplishment in itself.
Currently promoting: Boduf Songs' Boduf Songs, Lichens' The Psychic Nature of Being, Christopher Bissonnette's Periphery, Dawn Smithson's Safer Here, Brian McBride's When the Detail Lost its Freedom, and Windy & Carl's The Dream House / Dedications to Flea (double-disc)—all out this fall and all magnificent albums.

Future: New albums from Greg Kowalsky, Keith Fullerton Whitman, Charalambides, and Chihei Hatakeyama will be out in early 2006 and will be followed by new releases from Stars of the Lid, Jessica Bailiff, Strategy, Chris Herbert, and loscil.

Favourite label(s): VHF Records is a longtime favorite which releases good music without regard to style or commercial status.
MERCK
Year founded and location: January 2000, Miami, Florida, USA.

Managed by: An army of one, Gabe Koch.

Identity: IDM & Hip-hop.
Distinguishing characteristics: Specific attention to the quality of releases, lack of in-your-face hype/promotion.
Proudest accomplishment: Machine Drum's Half the Battle CD.
Currently promoting: Malcom Kipe.

Future: We are ending the label in mid-2006 after 50 CD and 50 vinyl releases.

Favourite label(s): Warp, they were tops in the game for this kind of music.

Jakob Haglof (Aesthetic Parcel designer), Morgan Packard, and Ezekiel Honig
(photo and collage: Isaac Haglof)
MICROCOSM
Year founded and location: 2004, New York City, NY, USA.

Managed by: Ezekiel Honig.

Identity: Abstract electronic music leaning towards minimal techno, ambient, organic electronics, variations of the techno theme ranging from upbeat, quirky tracks to slower tempo and warmer varieties.
Distinguishing characteristics: Hopefully Microcosm distinguishes itself as a singular voice within the realm of the aforementioned styles of music, both in approach and broadness of range. I'm trying to release music that may fall under the expansive umbrella of the word techno, while still offering a lot that surpasses the dance floor and other genre confines, and hopefully can push the sound forward. I think that by doing this you get a nice mixture of tracks that may have fit on other labels by themselves, but Microcosm brings them all together and highlights the connections between them, all the shared, underlying themes. I hope that people can listen to something and say, "That's a Microcosm song," because of a personalized stamp, different from another label that might be releasing similar material, albeit from a different voice.
Proudest accomplishment: Honestly, I feel lucky and honored and proud about the whole project, like it's all one big amazing moment. Sorry if that sounds cliché, but it's how I feel about it, just shaping this label into what I want it to be, and working with the people I've been working with. If I had to pinpoint a couple of signposts where I started to feel like the label was gaining momentum, or more interest, it would be when Macrofun 2 sold out (the first release to sell out) and when Kompakt picked us up for distribution. Both examples made me realize that a wider audience was appreciating the label, and the wider worldwide distribution is key.
Currently promoting: I'm really looking forward to the new Socks and Sandals release, their first solo 12-inch, which will be out in November. Early next year, we have a new 12-inch from Someone Else, two 12-inch remix releases of Early Morning Migration material, a new CD album by either me alone or with Morgan Packard, and lots of other releases that are almost confirmed. The Macrofun Compilation CD, which will be out later next year, maybe in the summer or fall, is something I've been looking forward to since the label's inception. It'll be a culmination of the 10-inch series (which is still awaiting more releases on vinyl) and I think it will be a benchmark for the label in general. There will be plenty of extras and exclusives on the CD, and there will be a major concentration on the artwork and packaging to make it an extra-special release, one that kind of looks backward and forward at the same time.

Future: In terms of direction, I want to keep the label moving forward, not just in terms of the amount of releases or artists, but in terms of style. I want to keep developing the scope of what the label incorporates and how it's presented. I hope to release some more electroacoustic projects, and just generally progress the sound that's been cultivated thus far.
Favourite label(s): There are many, but I'll say The Leaf Label, for the overall quality and variety. Colleen and Murcof? That's enough for me right there.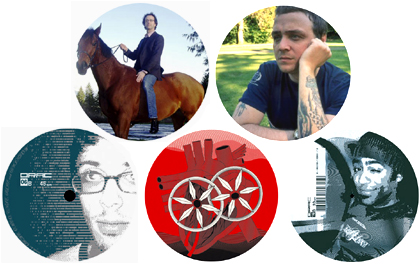 Randy Jones (Caro), Bruno Pronsato, Strategy, Helicopter Hearts, Mossa
ORAC
Year founded and location: 2001, Seattle, USA.

Managed by: Randy Jones (Seattle office), Konstantin Gabbro (LA office).

Identity: Experimental dance music.

Distinguishing characteristics: 'Experimental dance music' is a contradiction in terms which we embrace wholeheartedly. Lodging an insoluble riddle at the core of our philosophy is our way of protecting ourselves against stagnation. The last thing we would want is to become known for a particular sound.

Proudest accomplishment: Staying afloat this long, and helping Bruno Pronsato find a much wider audience.
Currently promoting: Our latest full-length Helicopter Hearts by [a]pendics.shuffle.
Future: We are going to keep our regional focus while mixing it up with releases and remixes from guest artists, such as the Dapayk single coming soon. Besides being fun and interesting, this cultural interchange helps us define our space in the global context of dance music.
Favourite label(s): Aside from labels run by our immediate family, like Adjunct and Community Library, Boogizm is one of our favorites. They combine a wide range of influences from house to techno to hiphop with a super-positivo energy and a wide-eyed openness to explore. They are helping make the future we want to live in.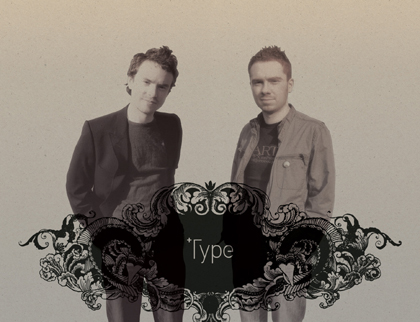 Stefan Lewandowski and John Twells
TYPE
Year founded and location: 2003, Birmingham, UK.

Managed by: A+R and General Management: John Twells; Art Direction, Web/Online Presence, Accounts: Stefan Lewandowski.

Identity: Interesting and sometimes challenging music ranging from classical to avant rock. There's no specific genre in mind, but definitely a way of thinking. Type to us is more than just a collection of CDs, it's a family of artists and like-minded people. Hopefully we are getting this message out further with regular radio shows, free mp3s, quality design/packaging, videos, et cetera.

Distinguishing characteristics: (John Twells:) I'd have to say it's the choice of music. My musical background is very varied and quite haphazard, and I hope our choice of releases reflects
that a little. The fact that someone who bought the Khonnor album might be tempted to check out Sanso-Xtro, or a classical listener wooed by Ryan Teague may find something in an RJ Valeo album really interests me. Stef definitely works as a pacifying force on my taste, which helps a lot and I suppose we come out with something coherent at the end of our deliberations.
Proudest accomplishment: The success of Khonnor's Handwriting has been a great pleasure to me. Having worked with Connor for many years, it felt very good to see people enjoying his music as much as I do. However, my favourite moments have been when we've had a team together—family meet-ups! This year's Sonar festival was great in that respect, as was the Rydal festival in Sweden last year. There's nothing quite as enjoyable as having a drink and a chat with the Type extended family.
Currently promoting: Our next release is the Midaircondo album Shopping For Images and that's a really exciting release. We've been working with Lisa, Malin, and Lisen for a really long time now, since the album was conceived, and it's obviously a very special project for us all. They're amazingly talented and if anyone gets a chance to see them live they should do it without any further thought! After that is the Deaf Center album Pale Ravine which is a gorgeous, foggy cinematic work. They kicked off our Type series with Neon City last year and this is an impeccable follow-up.

Future: This is a question that often pops up, for instance when people send me demos and they are sure it is 'our' sound. The truth is when I listen to a demo I am not looking for any sound in particular, I am looking for something that will make me put my coffee cup down and take notice. Next year is very varied style-wise; we're kicking off with a full-scale instrumental rock album from Swedish act Sickoakes in February, and then going onto an electronic concept album from RJ Valeo, a gorgeous downtempo album from Helios, a '60s country-rock influenced LP from Mountaineer and an ambitious avant-classical epic from Ryan Teague. It's going to be an exciting year for us!

Favourite label(s): This is the toughest question because I'm into so many labels at the moment. I think if we're talking about a label of the year, for me it has to be Fonal. I first heard about them thanks to my girlfriend digging up the Islaja album Palaa Aurinkoon, and I fell in love with it. This led me to explore other releases, and I was introduced to the genius of Kemialliset Ystävät, Kiila and the wonderful Es. I recently got their newest release, Paavoharju's Yhä hämärää, which is totally incredible. It's such varied music, very unpredictable, and consistently interesting; Fonal is the sort of label that even if I don't like something, I can understand why it's there, and it's the sort of label that inspires me.
December 2005