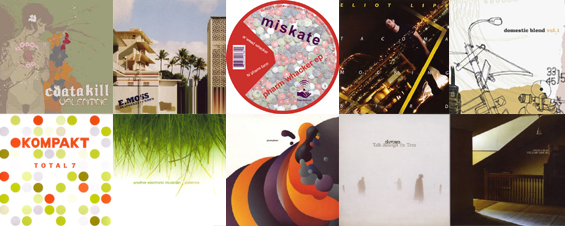 2006 10 FAVOURITE LABELS
As I commenced preparing this year's 'Favourite Labels' installment, it quickly dawned on me that a goodly share of the labels that appeared last year could just as easily re-appear in the 2006 list. Consequently, I decided upon a slightly different strategy and, in a manner of speaking, chose to share the wealth by featuring ten entirely different yet equally deserving labels.
Ad Noiseam • Consumers Research & Development • foundsound • Inner Current • Hefty • Kompakt • n5MD • Rune Grammofon • Temporary Residence • Warp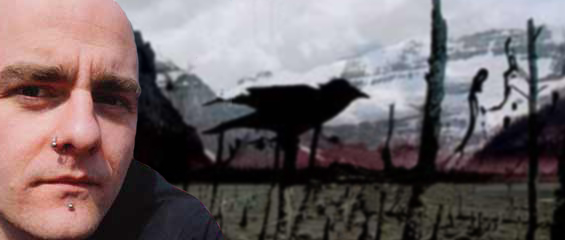 AD NOISEAM
Year founded and location: 2001; Berlin, Germany

Styles: A bit of everything; often electronic.

Roster: AZ-Rotator, Keef Baker, Bong-Ra, Cdatakill, Crno Klank, Curtis Chip, Dälek, Detritus, Enduser, Exillon, DJ Hidden, Horchata, Andrey Kiritchenko, Cordell Klier, Knifehandchop, Jvox, Lapsed, Larvae, Mad EP, Mago, Magwheels, Mothboy, Panacea, Wilt.

Managed by: Nicolas Chevreux

Why established: First as an off-shoot of the now defunct Recycle Your Ears webzine.

Differentiating characteristics: Ad Noiseam is a label whose main characteristic might be to put the artists and the music first. There is no constant "corporate image" in the cover artwork, the music styles and format (CD / vinyl) are varied, and the artists are international. The music comes first. The label is here to spread it, not to be in the foreground.

Label philosophy: Pretty much what's written above: Good music, well-produced, and well-presented.

Proudest accomplishment: Being still here, however down music sales have gone.

Currently promoting: Larvae's Dead Weight

Upcoming: new Cdatakill, Enduser, Wilt, and Mothboy albums.

Favourite label(s): Hard to say. At the moment, I listen to a lot of releases from Ipecac, Mush and Anticon, but I would have said Big Dada, Lex and Def Jux if you have asked me two months ago.

Non-Inner Current artist who perfectly embodies the label's esthetic: Mike Patton.

Album we wished we'd issued: Beastie Boys's Check Your Head

Amusing anecdote: Every review mention samples of the Star Wars soundtrack on Larvae's Empire and the cello on Detritus's Origin. For some reason, everybody has failed to recognize the Cradle Of Filth riffs in the first and the Prince samples in the second.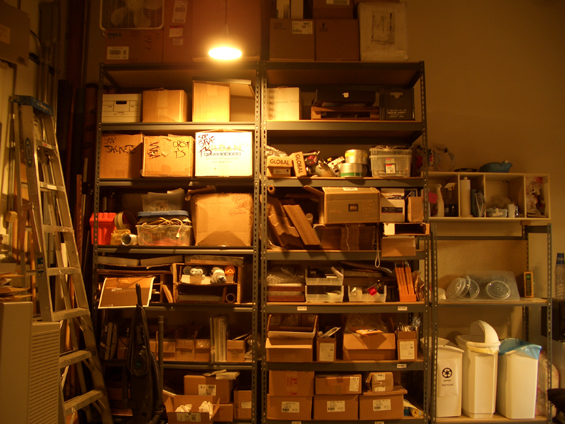 CONSUMERS RESEARCH & DEVELOPMENT

Year founded and location: 2001 Chicago, Illinois

Managed by: Business Affairs: Jodi Williams (L.A. Office); Whatever: Geoffrey Wilson (Chicago Office)

Identity: The idea has always been to start something where no one else has. We've always considered ourselves 'outsiders' when it comes to this business. We look up to others who do things outside of what is considered the staus quo.

Distinguishing characteristics: Art and music can make a difference in people's lives. We feel that those 2 things go together and we try to outdo ourselves with every release.

Proudest accomplishment: There's nothing like opening up the box that just came from the pressing plant and looking at in idea that went from an artist, designer and our heads, to a computer, tho actually holding the shit in our hands, to listening to it. There's no feeling in the world like that.

Currently promoting: E.Moss's Beatboxes At Dawn EP

Future: More releases from folks on the label. Setting up tours. DJing gigs. Setting up art shows.

Favourite label(s): Labels of the past: Factory, ZTT, Mo' Wax, Impulse!, Verve, Stax, Musik Aus Strom, Focus/DeFocus, Frank Wobbly & Sons, JMJ, Grand Royal, Gordy, Motown, King, Creed Taylor Inc., and Output.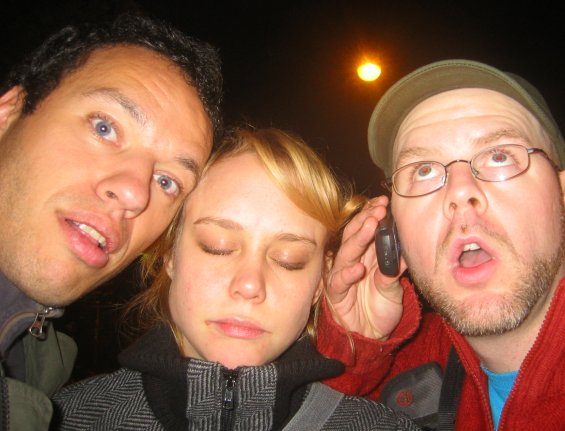 foundsound
year founded and location: founded in 2004 in philadelphia, usa; since december 2005, foundsound has a second office in marseille, france.
managed by: sylvain takerkart (aka fusiphorm), sean o'neal (aka someone else), and kate iwanowicz (aka miskate)

identity: foundsound records is a label that showcases quirky, dancefloor-friendly tracks constructed mainly from fragmented samples, organic minimalism, and random field recordings.

distinguishing characteristics: in parallel of our traditional label foundsound records, we run a free netlabel—unfoundsound records—which helps promote new talent from all over the planet, and reaches a broader audience than merely the vinyl-addicts. after releasing on un foundsound, an artist can—in some cases—be invited to release on foundsound. new unfoundsound releases are made available on the 15th of each month.

proudest accomplishment: simply the fact that we have been able to make ourselves known among such a heavy hodgepodge of new minimal techno labels. people now see us with a distinct sound and as a distinct component to the minimal scene. we couldn't really ask for more than that.
currently promoting: at the moment, we are promoting miskate's new release pharm wacker ep (found sound-10), featuring two tracks both for the big, big dancefloors as well as the dingy afterhours. coming in january is the dumbest ep ever ( found sound-11) by ben parris, along with a remix by butane. this release features four tracks that are deep, funky, metilculous, bugged-out, and slapstickingly goofy. since his first relase on foundsound, ben has come along way with developing his sound. this release is an excellent sample of his own strong evolution. in february, fusiphorm will release his long awaited new 12-inch ( found sound-12).
future: the first half of 2007 will see found sound release its first full-length artist album, the debut album of someone else, that will be available both on cd and 2 x 12-inch.
favourite label(s): microcosm, musik krause/freude am tanzen, contexterrior, goosehound, igloo, karat, soundslike, perlon, thrill jockey, chain reaction, basic channel, circus company, mille plateaux, playhouse, fuzzy box, and the list goes on...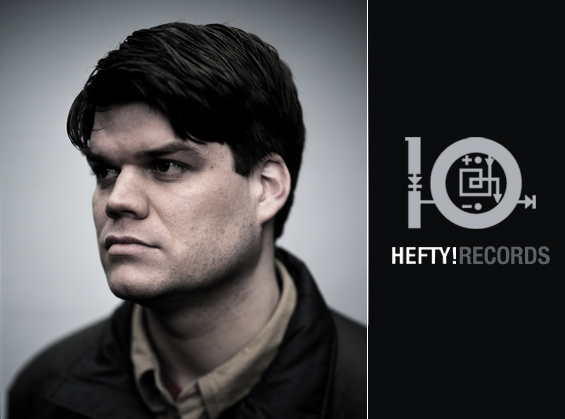 HEFTY RECORDS

Year founded and location: December 1995, Chicago, Illinois, USA

Managed by: John Hughes (aka Slicker and 1/2 of Some Water And Sun) and staff

Identity: A recent label profile/interview in Stop Smiling Magazine nicely summed up the label's sound as 'an immaculately constructed hybrid of the synthetic and the organic.' A genre-free approach to releasing music is our M.O. here. Our music has taken more of an electronic slant over the last several years and we see Hefty as simply releasing good music that defies any sort of generic genre tagging.

Proudest accomplishment: Battle wounds aside, just making it 10 years. We are proud of the notoriety and sales we achieved with Telefon Tel Aviv and Savath + Savalas, but each album we release is special to us.

Currently promoting: We are currently promoting Eliot Lipp's Steele Street Scraps EP, as well as the following debuts: Solo Andata's Fyris Swan and Plus Device's Puncture, all of which are available now at our website.

Future: 2007 will bring wonderful debut albums by new Hefty signings: radicalfashion's Odori (January release), Victor Bermon's Arriving At Night (February). Also, the Spring season will see exciting forthcoming albums by Hefty veterans: Telefon Tel Aviv's Remixes Compiled and a Retina.IT full-length compiling much of their past work (title tba).

Favourite label(s): Some favorites include legendary labels like Chess, Motown, Hi Records, Def Jam, DJ International and Tribe. In addition, we would also need to give nods to contemporary labels like Touch & Go, Warp and Thrill Jockey.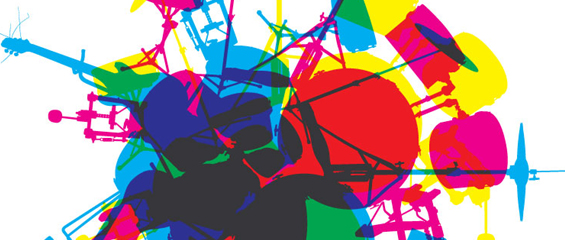 INNER CURRENT
Year founded and founders: 2005 by Rick Diaz Granados and Inoel Miranda

Location: Brooklyn, New York, USA

Styles: A fusion of... downtempo, electronica, hip-hop, jazz, dub, leftfield, etc.

Roster: Dept. of Transportation, ILL Padre, Urban Quilt, Tundra, Take, Milford Reynolds, Glen Porter, Ino, RD Granados, Tsunchoo, Akello Uchenna

Managed by: Rick Diaz Granados and Inoel Miranda

Why established: Aside from wanting to start a label for many years, I [Granados] had been working on a lot of music and wanted an outlet for it. I also think there's a sound out there that I would like to hear more of, and wasn't hearing it.

Differentiating characteristics: It's hard to comment on that at such an early stage of development. I'm just following my intuition and aural aesthetics. I think that will be up to the public to decide once the catalog expands and we hopefully forge a sound of our own. However, I can say that we have plans of merging the audio with visuals—released on DVD. I come from a graphic design/arts background and feel most IC releases have a cinematic feel, so I think it's just a natural evolution to combine these two disciplines.

Label philosophy: Stick to your guns, always!

Proudest accomplishment: Putting our first record out.

Currently promoting: Domestic Blend Vol. 1

Upcoming: Glen Porter's I ALONE LP, Milford Reynolds' Second Hand Music

Favourite label(s): Ninja Tune, Blue Note, Matador, Warp, CTI, Dischord, Trojan, Mo Wax, Impulse

Non-Inner Current artist who perfectly embodies the label's esthetic: Cinematic Orchestra

Album we wished we'd issued: Poets Of Rhythm's Discern/Define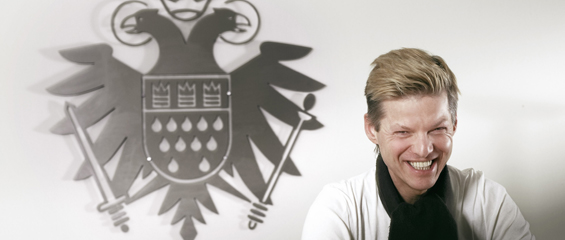 KOMPAKT
Year founded and location: We opened the small record store Delirium in early 1993 as a franchise shop of the original Frankfurt Delirium shop. But from the beginning, we have been very individual in our own musical style as well as in the way we rule our shop. That's why we decided in late 1995 to leave the franchise deal and rename it Kompakt.
Managed by: Michael Mayer, Wolfgang Voigt, Jürgen Paape, Reinhard Voigt
Distinguishing characteristics: The philosophy is very simple: be youself; remain yourself. Don't let anybody influence your music. Stay incalculable. Follow your heart. Music comes first; money comes second.
Proudest accomplishment: The biggest international success—music styled by Kompakt—was, apart from the legendary Cologne Minimal Techno school in the mid-'90s: Schaffeltechno.
Currently promoting: Albums: Andrew Thomas's Gaps in the Sun (first release on mp3 label Komp3), Michael Mayer's Immer 2, Pop Ambient 2007, Hug's (John Dahlbäck) Heroes; Singles: SCSI-9 (K2), Gui Boratto (K2), Speicher 41 (Axel Bartsch), Speicher 42 (Dmitiri Gren), Rex the Dog, Thomas Fehlmann
Future: Our future is bright. We'll stay independent. Long live Vinyl.
"Es wird immer weitergeh'n- Musik als Träger von Ideen, " Kraftwerk.
Favourite label(s): Kompakt, K2, Speicher, Komp3, SSM, Kompakt Pop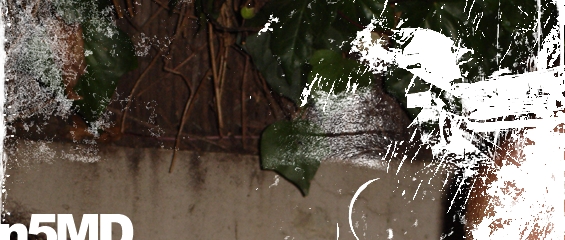 n5MD

Year founded and location: November 2000; Oakland, California

Managed by: Mike Cadoo

Identity: Emotional experiments in music.

Distinguishing characteristics: Well, I think when we began it was that our releases were all in Minidisc format. Now I think it is the emotional thread that runs through all the n5MD releases. We've really tried to prove there can be a deep humanistic connection to electronic music.

Proudest accomplishment: Bending and weaving to keep the label viable and relevant.

Currently promoting: Last Days' Sea and Another Electronic Musician's Patience

Future: Tobias Lilja's Time is on my side, SubtractiveLAD's No Man's Land, Arc Lab's No Spectre, a re-issue of the debut from Run_Return called Sum of an Abstract, a yet-to-be titled Proem full-length, the next Near The Parenthesis disc, plus Funckarma's Refurbished 2, and a very special comp for n5MD catalog #150. All of those will materialize in 2007, mostly in the spring.

Favourite label(s): Past, I'd have to say Creation or even 4ad. I love their aesthetics (4ad) and rosters (Creation). Creation was all run on leverage. I think back then McGee was a genius at the indie record label level. Present, I'd have to say Temporary Residence; from a release stand point, I find their output to be refreshing and un-confining.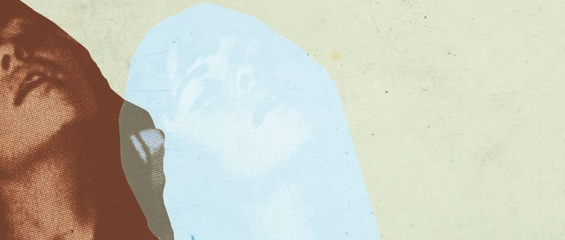 RUNE GRAMMOFON
Year founded and founders: 1997 by Rune Kristoffersen; first release appeared in January 1998.
Location: Oslo, Norway.
Styles: Electronica, jazz, improv, contemporary, preferably all of this melded into one undefinable category.
Roster: Alog, Deathprod, Food, Arve Henriksen, In The Country, Arne Nordheim, Nils Økland, Phonophani, Scorch Trio, Shining, Skyphone, Spunk, Supersilent, Susanna and the Magical Orchestra, Maja Ratkje, Humcrush, MoHa and more.
Managed by: Rune Kristoffersen.
Why established: To provide an outlet for the explosion of Norwegian talent within the genres described above.
Differentiating characteristics: Rune Grammofon is dedicated to releasing work by adventurous and creative Norwegian artists and composers. Its visually distinctive releases are issued in the digipak format with exclusive designs by Kim Hiorthøy.

Label Philosophy: Art before commerce.
Proudest accomplishment: Many, but the Supersilent DVD and Money Will Ruin Everything book/2-CD are two special projects we are very happy about.
Currently promoting: Huntsville's For the Middle Class and In The Country's Losing Stones, Collecting Bones
Upcoming: New albums by Shining, Arve Henriksen, Alog, Supersilent, and more
Favourite label(s): Impulse, Factory, 4AD, Rough Trade, Tzadik, Häpna.
Non-Rune Grammofon artist who perfectly embodies the Rune Grammofon esthetic: Nobody does this better than Supersilent, but maybe Tortoise or Jaga Jazzist.
Album(s) we wished we'd issued: Captain Beefheart: Trout Mask Replica, King Crimson: Red, This Heat: This Heat, Joy Division: Closer, David Sylvian: Secrets of The Beehive, Black Dog: Bytes, Radiohead: Kid A (the list could go on forever and is of course totally unrealistic....).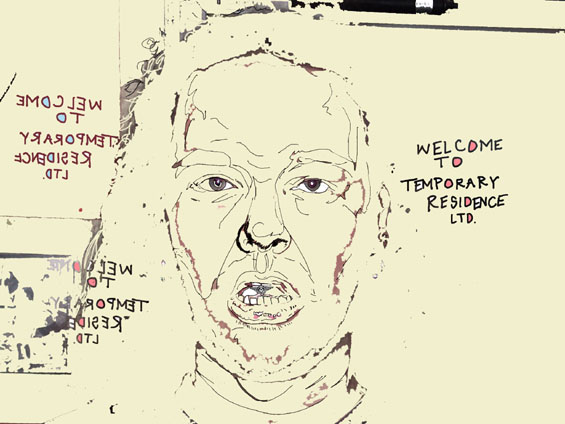 TEMPORARY RESIDENCE

Year founded and location: Founded in Baltimore, MD at the crack of 1996; relocated to Portland, OR in 2002; relocated again to New York City in 2004.

Managed by: Jeremy deVine

Identity: Hopeful, emotionally arresting music that occasionally blows speakers and minds.

Distinguishing characteristics: The owner does not own an iPod and, in fact, still uses a cassette Walkman on a daily basis.

Proudest accomplishment: Lasting long enough to celebrate our existence (which, incidentally, we now do on a daily basis).

Currently promoting: Sybarite's Cut Out Shape, the Thankful compilation, and the brand new stuff coming very soon: Rob Crow, Eluvium, and Explosions In The Sky (all released in Jan. and Feb. 2007).

Future: The first new Fridge album in almost six years (!), plus new albums by Cex, Grails, Maserati, Tarentel, Lazarus, and more.

Favourite labels: Touch and Go, Hausmuzik/Payola/Kollaps, Drag City, Hydra Head, DFA, Table of the Elements, Hometapes
WARP
Year founded and location: 1990 in Sheffield England; moved to London in 199; opened New York office in 2000.
Managed by: Simon Halliday, Priya Dewan, and Stephen Christian
Identity: Quite diverse nowadays. Warp was perceived as an electronic dance mainstay in its first decade but we've diversified the roster quite a lot with acts such as Broadcast, Prefuse 73, Battles, !!!, Maximo Park, and Grizzly Bear. We've still got some wicked electronic shit, too—Aphex, Boards of Canada, LFO, Clark, and Squarepusher—but I don't like differentiating between the two because it's just good music.
Distinguishing characteristics: Hopefully, there is a certain quality and originality which comes with a Warp album, something incredible in its genre.
Proudest accomplishment: Being a valid label for so long and yet still being very ambitious about the future. I would like to think our proudest moment is still to come.
Currently promoting: Grizzly Bear, Clark , Jamie Lidell
Future: !!!, Battles, Maximo Park
Favourite label(s): Motown and Philadelphia International: putting out those songs, wow, can you imagine it? Altantic is pretty good too. Nowadays, XL rides that fine line between good underground music and getting the word out, Soul Jazz compilations are always worth buying, and Rephlex puts out solidly good tunes too.
December 2006