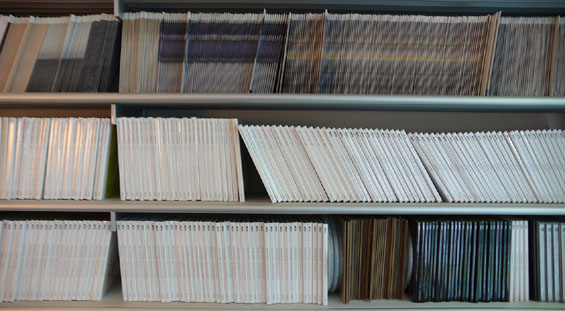 TEN FAVOURITE LABELS 2008
Once again we pay tribute to labels who have brought us countless hours of listening pleasure in 2008. Numerous releases by all ten have appeared in our pages during that time, so the selections shouldn't prove too eye-opening to regular textura visitors. Located throughout the world, the labels attest to the wealth of high-calibre music coming out of Japan, Belgium, the UK, Norway, and, of course, the USA. Note that, as in the past, we've chosen not to repeat labels that were included in the previous installments in order to let the spotlight shine on ten different labels (the 2007 picks can be reviewed here).
12k • Experimedia • Hyperdub • Hypnos • Infraction • Kning Disk • Miasmah • Schole • SPEKK • U-Cover
12k

Year founded and location: 1997, Brooklyn, New York (currently operating in Pound Ridge, New York).

Managed by: Taylor Deupree.

Identity: From day one I have tried to keep 12k very low-key which I believe is important for longevity. 12k is my passion and I put everything I have into its output. The artists I release are a direct reflection of me. With that said, 12k's sound has constantly shifted over the years, sometimes creating new trends, sometimes following them, but always reflecting whatever it is I am passionate about at the time. 12k is synthetic and organic at the same time, obscure and listenable, a bit of melancholy and a lot of space
and room to imagine and think.

Distinguishing characteristics: Musically: maybe a bit of loneliness, melody, computers, no computers, texture; visually: the logo, the digipacks, the photography.

Proudest accomplishment: Being compared to Factory Records ... or maybe being dissed by Tom Ellard (Severed Heads) years ago (he was a teenage musical idol of mine), or maybe our twelfth year of existence (2009).

Currently promoting: Amplifier Machine, Mark Fell, Kenneth Kirschner, Sawako, Christopher Willits, Ryuichi Sakamoto; soon: Stephan Mathieu, Taylor Deupree + Dan Abrams, and more....

Future: More music, less DSP; unpredictable, just the way I like it.

Favourite labels: SPEKK, Hapna, Sub Pop, Morr Music, Type.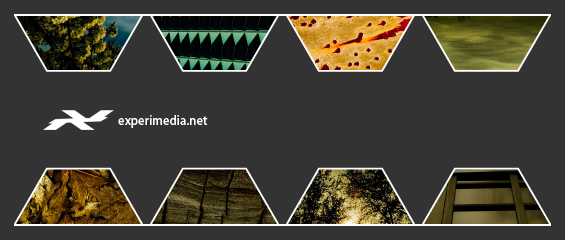 EXPERIMEDIA

Year founded and location: Summer 2000; Canton/Akron, Ohio, USA.

Managed by: Jeremy Bible & Jason Henry.

Identity: Experimedia's identity is defined through our diverse catalog of physical and digital releases. While our current focus lies heavily on ambient, electroacoustic, and phonographic-based sound works, we are interested in releasing a diverse range of exploratory work including rhythmic and forward thinking dance music. Overall a single "identity" is hard to pin to Experimedia, seeing as it started as a weekly experimental multi-media event, then one-off events, then later evolved into a net label / community, more recently into physical releases, and most recently into a mail-order record shop.

Distinguishing characteristics: Custom-designed packaging with original photography and artwork. Immediate bonus downloads of full albums in flac and 320kb mp3 formats with the purchase of Experimedia physical releases. The net-label catalog is also available in these formats along with artwork. Discounted digital only sales of albums but only through the Experimedia site and as full albums.

Proudest accomplishment: Finally getting the physical catalog off the ground! Designing the perfect custom package that helps portray the vision we have for Experimedia and allows us to maintain our hands-on DIY approach. It's been a long-time goal to get the physical catalog off the ground. Everything finally aligned to make this step forward possible.

Currently promoting: Recent packaged releases by Koen Park , Illusion of Safety, Asymmetrical Head, and Jeremy Bible & Jason Henry. A new net-label release featuring remixes of Asymmetrical Head's recent album by a great lineup of artists. And on the heels of that another net-label by Bleupulp who creates fantastic forward-thinking and superbly-crafted techno. The mail-order expansion.

Future: Spread across winter and spring there will be releases from Sylvie Walder, Ian Hawgood, Jason / Shinobu, offthesky and Billy Gomberg, Ryonkt, Carlos Suárez Sánchez, Jonas Ruchenhever, and Archangle. We look forward to receiving demo albums from artists, new and established alike. We plan to encourage collaborations and initiate and provide the framework for special projects. For instance, we are currently in the early research and development phase of a special collaborative conceptual project involving recording to wax cylinders with the end result being a multiple CD and book release with compositions by various artists written specifically for wax cylinder. We are also preparing a special mix for electronicexplorations.org that will act as a preview of our upcoming releases.

Favourite labels: The hard work of the people behind these labels are a great inspiration: 12k / line, Resting Bell, SPEKK, And/Oar, Room40, Non Visual Objects, Infraction, Gears Of Sand, Gruenrekorder, 1000füssler, Audiobulb, Dragon's Eye, Nexsound, Raster-Noton, Install, Earstroke, Pertin_Nce, Patternbased, Groupe De Recherches Musicales, Important, No Fun, Students Of Decay, Hefty, Mille Plateaux, Touch, ~scape, and Warp.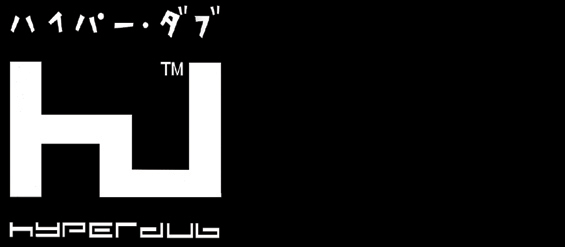 HYPERDUB

Year founded and location: 2003, Camberwell, South London.

Managed by: Kode9.

Identity: Self-amnesia.

Distinguishing characteristics: Infrasonic depth charges, 8-bit tingles, analog squelches, roots'n'future, haunted garage.

Proudest accomplishment: Making Hyperdub stickers that glow in the dark.

Currently promoting: Samiyam's Return EP, LV 's CCTV, King Midas Sound's "Cool Out" with Dabrye and Flying Lotus remixes and Ikonika's Millie EP.

Future: Zomby: Spaceman EP, Kode9 vs. LD Bad EP, and new 12-inches from Quarta 330, Burial, Zomby, and Joker. Albums in 2009 from Burial, Kode9 & the Spaceape, Darkstar, and Ikonika.

Favourite label: Early Metalheadz.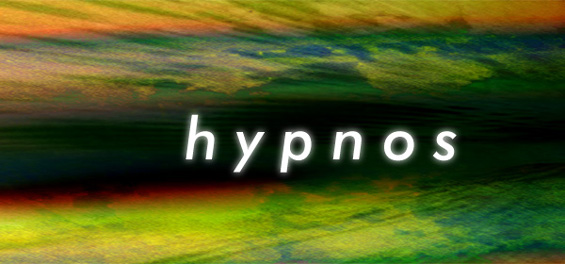 HYPNOS
Year founded and location: Founded 1997, Portland, Oregon.
Managed by: Founded by Mike Griffin, and now Lena Griffin co-manages the label.
Identity: Our main interest and focus is atmospheric ambient music. We especially like long-form ambient, and minimalism. Most of the music we release is electronic but we've also released music with guitar, tuba, voice, cello, and various other sounds.
Distinguishing characteristics: We hope Hypnos is distinguished by the taste with which we select music to release, and the care with which we present it.
Proudest accomplishment: Several things: releasing the earliest works of Saul Stokes, helping to get Jeff Pearce out into the awareness of more listeners, and releasing Robert Rich's landmark seven-hour
ambient work Somnium.
Currently promoting: We have a recent series of "various artists" compilations including Sounds of a Universe Overheard, the latest Message From a Subatomic World, and the up-coming Echoes of
Polyhymnia which is distinguished by an all-female artist roster.
Future: More emphasis on our Binary sub-label which focuses on electronica and minimal techno, and also the launch of our SoundSwim downloads store.
Favourite labels: 4AD, Projekt, Hearts of Space/Fathom, Warp, ECM, 12k, R&S, Instinct, Silent.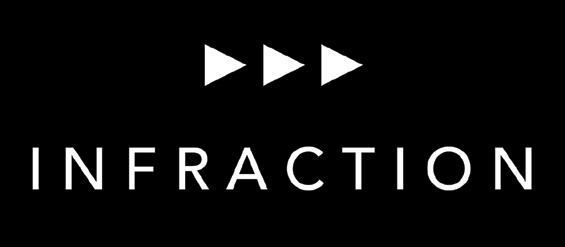 INFRACTION
Year founded and location: 2001, Ohio.
Managed by: Jason Bryant.
Identity: Ambient, experimental ambient, cinematic musics; curating forgotten recordings; modern artwork, thematic at times.
Distinguishing characteristics: Infraction is an ambient label. There are certain releases and recordings that push that definition a bit but each one is sonically tethered to that gauzy definition.
Proudest accomplishment(s): That the label still exists!; the rapport with the artists and the ability to give $$ back to those artists; when someone writes and says they bought the disc because it was on Infraction even if they didn't know the artist; issuing Aloof Proof's timeless, brilliant Piano Text.
Currently promoting: Eluder's The Most Beautiful Blue, The upcoming Drafted by Minotaurs LTD LP Aversion Therapy (our first vinyl release), Sleepy Town Manufacture/Unit 21's No Traces deluxe CD, the forthcoming Alio Die/Aglaia Private History of the Clouds release, Loren Dent's Anthropology, Ben Fleury-Steiner's upcoming Keep a Weather Eye Open.
Future: More vinyl; continuing to keep the catalog in print; exclusive downloads; renovating the website.
Favourite labels: And/oar, Touch, 4AD (then and now), Faraway Press, ECM, FAX (then), Twenty Hertz, Tone Float.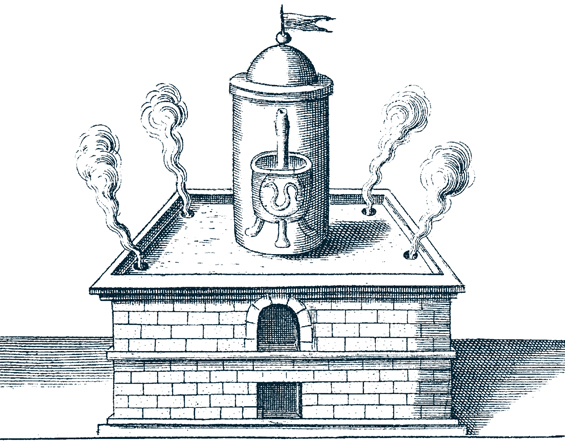 KNING DISK
Year founded and location: 2005, Göteborg, Sweden.

Managed by: Mattias Nilsson and Dan Fröberg.

Identity: The aim for Kning Disk is to respect and raise the art of records. In a time where we frequently are downloading our music we hope that Kning Disk can be an anti-pole, where craft, art, and uniqueness are acclaimed.

Distinguishing characteristics: Every cover is made by hand from the graphic art to printing, cutting, creasing, mounting, gluing, and packaging. We feel a close affinity to a figure like William Morris who wanted to raise craftsmanship to art in itself.

Proudest accomplishments: Nöjesguiden (The Entertainment Guide) called us "This year's happy event 2005"; invited to be the guest editor of issue #274 (Feb 2009) of the Swedish art magazine PALETTEN; Cover Art By (Laurence King Publishing) focuses on the work of 30 international designers/labels who are the most influential in the field, and Kning Disk is one of them.

Currently promoting: Rick Tomlinson (Voice of the Seven Woods): Night Time Recordings from Göteborg (CD); Misophone: Be Glad You Are Only Human (CD); ASS/Rickard Jäverling: No Love Lost (CD-R 3-inch); Lisa Nordström (Midaircondo): 7 States of Passion (CD).

Future: Gregg Malcolm: Some Other Time (DVD+CD); Erik Enocksson: Skinnskatteberg (DVD); Rickard Jäverling: The Valleys (CD/LP).

Favourite labels: Häpna (SE), Bella Union (UK), Alga Marghen (IT), Xpressway & Corpus Hermeticum (NZ).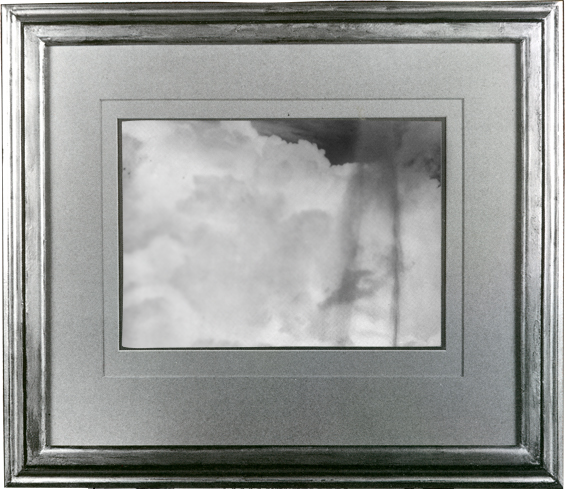 MIASMAH
Year founded and location: Miasmah was founded as a small mp3 label in 1999, and then advanced to become a record label in 2006; location: Oslo.

Managed by: Erik K. Skodvin.

Identity: Blurred classical sounds, dark forests, doom gaze, theatrical noise, and melancholic surrealism. Miasmah wants to work in all aspects of alternative atmospherics and haunted musical combos.

Distinguishing characteristics: Classical-influenced new sounds and gothic-inspired visuals.

Proudest accomplishment: Being able to move from an mp3 label to a proper record label.

Currently promoting: Jasper TX's Black Sleep and Jacaszek's Treny; coming soon: Elegi's second installment in his trilogy of doom, Varde. Also on the horizon is Gultskra Artikler's strange dada-influenced second mia EP Anet.

Future: Finding more time to work on the label, make a website that actually has some information in it, and move further towards vinyl releases.

Favourite labels: kranky, 4AD, ECM, Textile, Autoplate.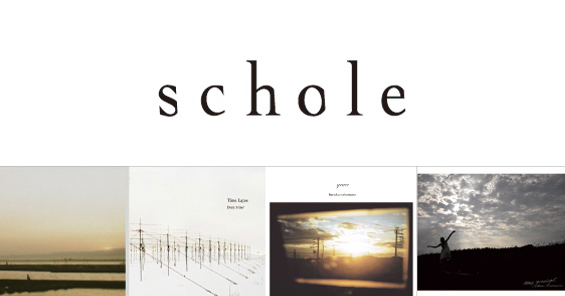 SCHOLE
Year founded and location: Tokyo, since 2007.
Managed by: Akira Kosemura.
Identity: Life design project: "schole" is a word from ancient Greek that means "spare moments." The word indicates a fertile yet unrestricted creativity which often develops independently of us, a world filled with beautiful sounds such as people's laughter, the chirping of crickets or birds, and so on. Music is always there for us; we just need to listen and feel it.
Distinguishing characteristics: Mostly ambient music, including acoustic and electronic sounds.
Proudest accomplishment: Tower records shibuya, total sales chart top 19th.
Currently promoting: Akira Kosemura's new album, Tiny Musical.
Future: Scheduling Flica's new album, Motohiro Nakashima's new album and paniyolo's first album.
Favourite labels: Our picks include Mü-nest, Kitchen, and Liquid Note records, all of which we think are really great.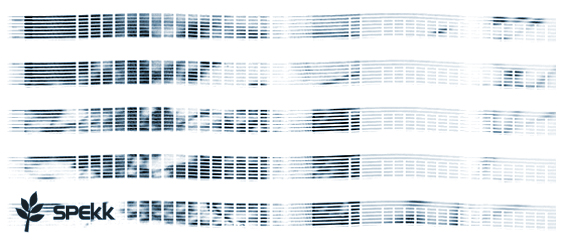 SPEKK
Year founded and location: January 2004, Tokyo.
Managed by: Nao Sugimoto (aka mondii) and the Nature Bliss crew.
Identity: "Various interpretations of minimalism"; SPEKK is a platform to explore and focus on this concept ranging from experimental electronics to electroacoustics, ethnical & classical music, lo-fi, field recordings and unclassifiable sounds.
Distinguishing characteristics: "Minimal music" often refers to experimental electronic music or modern compositions but here, I'm really open to any styles and forms—even a broken guitar and microphone recording would be appreciated. I also try to release artists who are rather unknown. And probably the most distinguishing aspect is our packages which are custom made in book-shaped paper packs.
Proudest accomplishment: I concentrate hard on each release so I'm always happy and proud to see them coming out! It wouldn't happen without the great sounds and the relationship with the artists and engineers including printers and manufacturers. Specifically, I was happy to receive the "best artwork packaging" prize at Qwartz awards (Pari ). The most unforgettable news is that our recent release Mesoscaphe (by Mathieu Ruhlmann + Celer) will be permanently archived into the Maritime Museum (Vancouver), to be included in the collections of information and documents related to the Ben Franklin's history.
Currently promoting: We are currently promoting the following titles scheduled to be released at the end of November 2008: Felicia Atkinson's La La La (lo-fi female "voice" album with guitars; from France); Andrey Kiritchenko's Misterrious (organic ensemble piece featuring Martin Brandlmayr & Jason Khan; from Ukraine); and Level's Opale (extremely sad yet beautiful piano ambient; from UK).
Future: Many new releases coming up next year by Federico Durand (Argentina), Dirac (Austria), Tetuzi Akiyama & Toshimaru Nakamura (Japan), and more.
Favourite labels: There are many beautiful labels out there; however, I find myself listening to stuff from a broad range of labels for particular albums.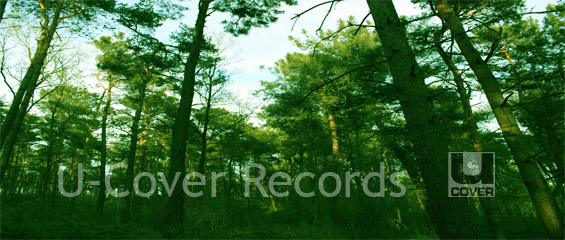 U-COVER RECORDS

Year founded and location: 1999; Geel, Belgium.

Managed by: Koen Lybaert.

Identity: Focused on well-produced and original or beautiful acoustic/electronic music from IDM to ambient to dub or drone.

Distinguishing characteristics: Good music and a non-commercial intention from the artist, combined with our DIY attitude regarding design and distribution.

Proudest accomplishment(s): Having a world-wide roster of excellent artists and releases combined with an excellently-received and personally-created mail order distribution for fine independent music. Having several sub-labels with their own and original approach.

Currently promoting: Ontayso, Phasen, Linga Sarira, Remote_, Stabilo, Forrest, Modul., PJE.

Future: Continue to release excellent music.

Favourite labels: kranky, n5MD, Smallfish, Type, Basic Channel, Ampoule.
November 2008