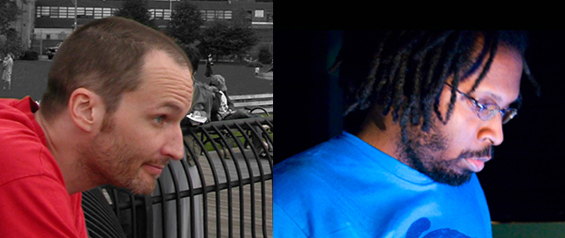 LLOOP & QPE: TOP 10s
We've been diggin' The Agriculture's choice beats for many years and so are naturally delighted that two of the Brooklyn-based label's artists, Lloop (Rich Panciera) and qpe (Kacy Wiggins) were willing to contribute Top 10s to this month's issue. Many will be familiar with the work Philadelphia native Panciera produced in the early-'90s as a key figure in New York's so-called "illbient" scene and as one-third of WE™—the other members Once 11 (Ignacio Platas) and DJ Olive (Gregor Asch)—and Liminal, a collaboration with DJ Olive and guitarist Danny Blume. Though Pancier's built up an extensive discography filled with compilation, group, and guest appearances, his solo output has been modest, with the new dubstep-influenced 60 Hertz the long-gestating follow-up to 2001's Bulbbs. Concurrent with Lloop's new release is Wiggins' own latest qpe chapter, the one true constant, which arrives three years after Gentrified. The new disc finds Wiggins further refining his "Hip Hop Nouveau" style which, in keeping with the quiet personal electronics (qpe) name, offers a soothing antidote to the excessively complex and overly dense music-making one might find elsewhere.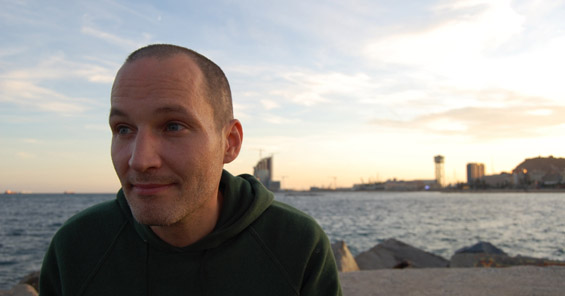 LLOOP
My top 10 list is not an "all-time" list—just what I have been listening to for the past few. Some old and some new; different genres for my different moods, so not necessarily in the order that they appear.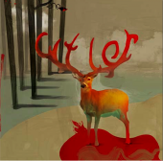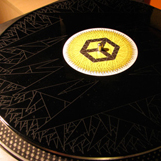 01. The Cutler: " Dresden"
A Myspace discovery. I really love this tune at the moment. Simple and beautiful.
02. Rustie: "Zig Zag"
Drunk and nasty and fun. The "wonk" sound is really inspiring for me these days (although I hate that name). I have to say that it was a toss-up for me between this tune and all things "Zomby Productions" (especially the "One Spliff a Day" Rustie remix). The way these guys peel away the mechanical precision of electronics is really to be admired.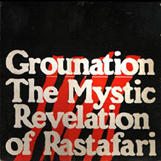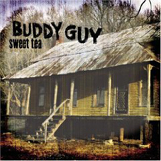 03. Count Ossie & The Mystic Revelation Of Rastafari: "Hundred Years"
From the album Grounation —ROOTS!! Niyabinghi drumming and brass. Nice and old and warm.
04. Buddy Guy: "Baby Please Don't Leave Me"
From the album Sweet Tea—original bass music. Play this on a big, booming system and it hits you in the crotch and makes you want to drink whiskey and be sad for all the right reasons.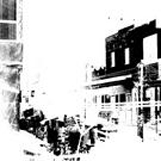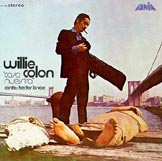 05. Kutin: "Elephant"
Another Myspace find. I am not sure which label "Elephant" is released on. This stuff is the deep stuff. I like it when I need to stop time and stare at some dancing sunlight passing through leaves in a tree coming through a window. If I am lucky I get that humming, buzzing feeling deep down inside that I had when I was a kid and the future was endless. Definitely need to cut out all the communications devices and gadgets to get that these days though.
06. Hector Lavoe: "No Me Llores Mas"
This was another toss-up between this one and The Mambo Kings' "Rankankan," which is a Tito Puente tune, I think. I don't get much Latin music here in Vienna , outside of my own house. Maybe it's here and I haven't found it. But one thing I miss about NY is going into a bodega in the middle of the night to get beer and smokes and getting hit with some Hector Lavoe by the old guy behind the counter. Makes you want to shake it in the middle of the canned food section. A lot of my Austrian friends don't get it because they haven't had that experience. Actually what I really miss is NY in the '90s when that happened more often. The crush of gentrification is slow and hard.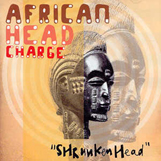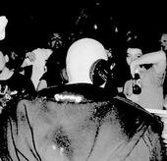 07. African Headcharge: "Dervish Chant"
Oldie but goodie. Every few years I break this one out and love it all over again. In the '80s, African Headcharge and My Life in the Bush of Ghosts and Eric B and Rakim "Paid in full" with the Ofra Haza sample, turned me on to using world music on top of electronic beats. I have never stopped loving it. I can play Armenian Duduk music on top of anything else and love it if they are tuned together correctly.
08. Phaded: "The_Dented_Sessions_Live_From_Chicago" (on dubstep fm)
This is cheating, I guess. They are whole DJ sets. Some of them are really, really long. Rough, raw, and tough. Got to love this side of dubstep. Tear something up and set it on fire and then leave it as a sacrifice to some unknown out there in the shadows of the night.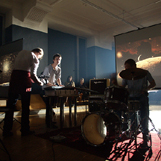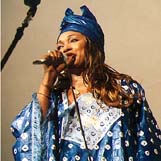 09. Didi Kern & Phillip Quehenberger (live)
Okay, I am terrible at making top ten lists. Because these guys don't really have anything published as far as I can tell. I only did a quick search online. But they knock me on my ass every single time I see them play live. Improvisation at its best. Jaw-dropping.
10. Oumo Sangare: "Ah Ndiya"
I have been listening to Oumou Sangare for about seventeen years. I never go too long without listening to her. I thought I would throw this one in because recently it was "International Women's Day." I think that's the name of the holiday. A holiday that is celebrated a lot more in certain other countries. So I have heard Oumou is singing about issues that deal with women in society. I don't understand what she is saying but I have always thought that the female voice is the finest musical instrument ever, and she is tip-top.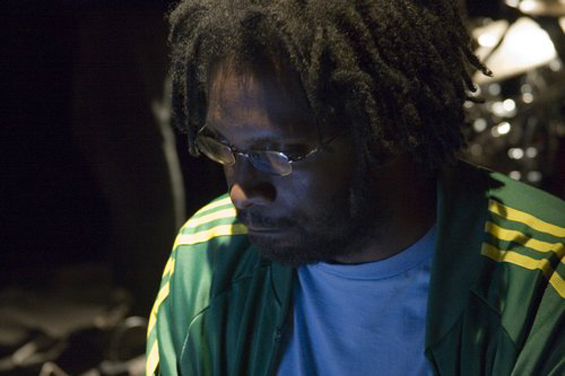 QPE
My influences have never been straightforward, they meander and branch off, form tangents. My tracks, in the end, bear little resemblance to the songs that inspire them—or maybe my tracks contains so many elements from all the stuff I listen to that pieces fall together in an unrecognizable form. Anyhow, I am really child of the '80s; my musical upbringing is literally post-punk. Here are some of the records that shaped me as qpe.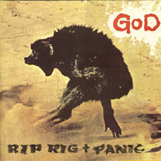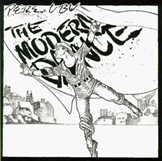 1. Rip, Rig & Panic: God
Before Neneh Cherry made it to number one on the US charts, she fronted Rip, Rig & Panic, a post-punk band who shared more in common with avant-garde jazz than it did the three-chord growl of the punk movement that came before. Neneh's vocals ranged from the Yoko Ono-esque screeches to more jazz- and soul-influenced stylings. All backed up by a band that included the heart of the Pop Group who managed somehow to be equal part s jazz, funk, rock, and dub. This is a little-known record and band worth seeking out.
2. Pere Ubu: The Modern Dance
Now maybe it was destiny having grown up in Ohio. Okay, I grew up clear on the other side of the state but Pere Ubu from the first listen shaped the way I heard and would later make music. From the ringing noise opening of the album's first track, "Nonalignment Pact," to the dubby bassline of the closing track, "Humor Me," this album set the parameters for futuristic rock roll that over thirty years later still remains ahead of its time.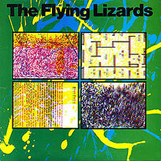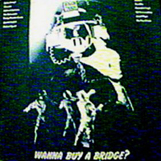 3. Flying Lizards: Flying Lizards
Combining the DIY legacy of the punk scene and a handful of musicians from the experimental free improvisation world, David Cunningham's Flying Lizards managed to land a bizarre cover of a pop song on the charts. The remake of Barrett Strong's "Money" has also been featured in countless movie soundtracks. This has remained a favourite album of mine not because of its one-hit-wonderness. It is just another example of a record that was so different that it remains timeless.
4. VA: Wanna Buy a Bridge
This collection put out by Rough Trade is basically a "who's who" of the early post-punk scene. Although the entire album holds together well, when I first heard it (a few years after its original release in 1980) I was particularly struck by Scritti Politti's "Skank Bloc Bologna." Unlike the familiar polished pop hits Scritti became famous for, this song was jagged and angular—overtly political rather than subtly so. The Pop Group's "We are all Prostitutes," with its distorted saxophone bleating and vocals, also stood out.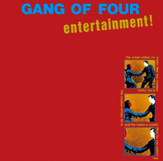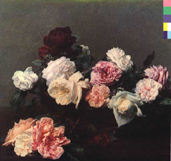 5. Gang of Four: Entertainment
I guess all musicians have a heard a song or album that made them want to make music. This one was mine. The wall of feedback running throughout the song "Anthrax" compelled me to make my own noise.
6. New Order: Power Corruption and Lies
I will not deny that I had my gloomy Joy Division listening sessions back in the day. But it was the post-Ian Curtis New Order that would become my personal soundtrack. This album still retains the darkness of Joy Division.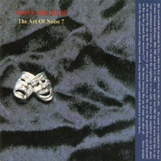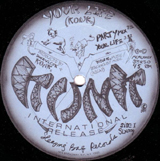 7. Art of Noise: Who's Afraid Of
I grew up in a city that had radio stations that were as segregated as its neighborhoods. I first caught Art of Noise's "Beat Box" cut-and-paste-sample-classic while listening to one of the "black" station's daily count-downs. I have read that Trevor Horn and Ann Dudley were surprised to have to found they had written an "urban" radio hit. My favourite memory about this record is not really about the music, although the music is great. My dad drove me to the only music shop in town that carried this unusual record. I ran in and bought the cassette and on the returntrip home my dad let me listen to it on the car system. After a few minutes my dad said, "I can see why the call it art of noise."
8. Konk: "Your Life"
This 12-inch fell into my lap. I was the lucky caller during a give-away from a local modern rock radio station. The ingredients: killer horn riff with simple lyrics, danceable rhythms. Not quite funk, not punk, not disco, but it somehow conjured up feelings of all these things—in short, it was just my kind of thing.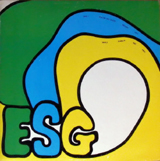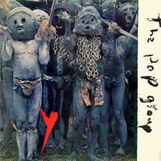 9. ESG: ESG EP
Admittedly I came to this record after hearing the song UFO sampled in a heap of hip-hop classics. Nevertheless, there was something special about a take on funk music by three teen girls from the Bronx .
10. Pop Group: Y
The Pop Group, which was quintessentially post-punk, has come up on this list a couple of times so it is only fitting I mention the band's full-length release.
April 2009