ULTRE'S TOP 10 SONGS TO LISTEN TO WHILE ON SOME SORT OF VOYAGE
With his new release The Nest & The Skull, multi-hyphenate Finn McNicholas—musician, computer animator, digital artist—takes a significant leap forward from his All The Darkness Has Gone To Details debut. Crafted from guitar, piano, electronics and homemade beats, McNicholas's second Ultre album is bold, extravagant, confident, and assured. The unusual title originated from his realization that making music every day was much like like building a "nest" of sorts, and that the room he lived and worked in during the album's production was "as big as a human skull." "The nest has associations with building your own surroundings," he says. "The skull is like a brain nest. ... I like the idea that you make your own thoughts like nests. How you choose to make them determines the way you look at everything." We're delighted that McNicholas was able to tear himself away from his audio and visual projects long enough to craft a Top 10 for us.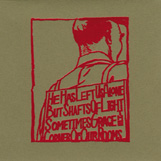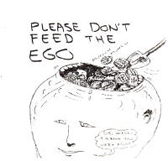 01. A Silver Mt. Zion : "13 Angels Standing Guard 'Round The Side Of Your Bed" (He Has Left Us Alone But Shafts Of Light Sometimes Grace The Corner Of Our Rooms …, Constellation 2000)
This is an amazing piece of music by an amazing band. Recently it was used to incredible effect in Harmony Korine's Mr Lonely where it perfectly sound-tracked a scene where nuns leap out of a plane without parachutes. I love the weird vocal soundalike sample with the beautiful building string arrangement; the composition is amazingly simple but the lo-tech sound of the whole thing really transcends reality. I feel like I've listened to this over a million times, and now it's become part of my brain.
02. Daniel Johnston: "The Story of an Artist" (Please Don't Feed the Ego, Eternal Yip Eye Music 1994)
Everything about the delivery, the lyrics and the recording of this song is true to itself. It's a very romantic and beautiful document of the sacrifice of an outsider lifestyle. Daniel Johnston's songs amaze me with their mixture of haphazardness and insightfulness. The piano recorded to tape sounds so elegant and expressive. It's a classic song and I suppose even in its melancholy it still feels like a positive universal statement.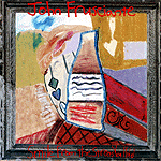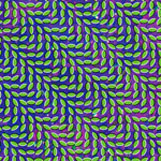 03. John Frusciante: "Height Down" (Smile From the Streets You Hold, Birdman 1997)
I became obsessed with these recordings that John Frusciante did when he went off the rails. The first two albums are amazing and pure. They sound like someone so completely talented just going for it. I used to loop this on a mini-disc on the hour-long bus ride to school. This song has got River Phoenix singing on it I think, maybe not long before he died. I don't know what the words are; I'm just wrapped around the sound of the syllables. It's great the way it starts out with all this gusto and structure and then just zonks out because it sounds like they just wrote it and were freestyle after about thirty seconds. The guitars sound all warped on the tape. It's a real pop song but in a very raw and free sounding way and the narrative describes the mindset that created it.
04. Animal Collective: "Daily Routine" (Merriweather Post Pavillion, Domino 2009)
This is really new, and sounds like the best aspects of Animal Collective and Panda Bear. I love the way he sings; it sounds like the mad element of Brian Wilson but with bendy timing and great percussion using more modern electronic sounds. The whole thing breaks down in structure towards the end and slows time down. Since getting it I've had it on loop because there is so much texture and substance to it. I love how original they are.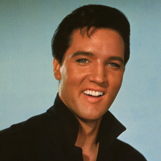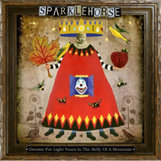 05. Elvis Presley: "Blue Moon" (1956)
I became a bit obsessed with hearing different versions of songs a while ago and found this amongst about a billion other covers. The equation is like this: Elvis Presley + "Blue Moon" = the most eerie and weird recording ever. I'm not sure why such a classic ballad and such a superstar put together became what it is. It really generates a strange feeling, the wailing vocal "solo" in particular. The version Bobby Vinton sang sounds very warm and lovely. The blue moon on a Hawaiian beach makes the metaphor seem very positive. The Elvis version creates more the image of an alien riding some sort of moon donkey waiting amongst the craters for a romantically-charged meteor.
06. Sparklehorse: "Getting it Wrong" (Dreamt For Light Years In The Belly Of A Mountain, Capitol 2006)
The sentiment of the lyrics, the sticky sounding percussion—it's amazing. I love the line "They're playing our song / but getting it wrong" and the character of the voice is so evocative. I imagine a scene where some strange being is wanting the romance of "their song" but unsatisfied with the way it unfolds. What a strange scenario to write a song about. It's amazing.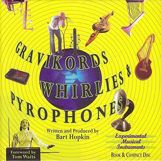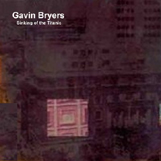 07. Hans Reichel: "Le Bal" (Gravichords, Whirilies, and Pyrophones, Ellipsis Arts 1998)
This was on a compilation called Gravichords, Whirlies and Pyrophones that a friend gave me, right when I was getting into making my own instruments. This track is amazing. When you hear it, you can't tell what the hell is going on. It sounds like voices, creatures—natural but not like any other instrument. I found out later that it's some sort of bowed wood instrument called the Daxophone. The composition is great too, quite a conventional tune but the sound makes it really strange, like all these little creatures having a sing-song and chatting to each other about how great their dance moves are
08. Gavin Bryars: Jesus Blood Never Failed Me Yet (The Sinking of the Titanic, Obscure 1975)
This is such a powerful piece of music. It's basically a tape loop of a homeless man singing a religious song with orchestral accompaniment. I love the idea of it, taking the spirited spontaneity of a human singing and giving it a stage. The idea alone doesn't make it amazing: it's the voice, the arrangement, the repetition. I heard it before I had heard the story behind it and its value was obvious even without the sociological mix of rich and poor, spontaneous and composed. Again it has some element of optimism and character that gets squeezed out of most music for value of clarity over substance.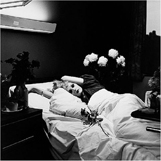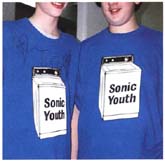 09. Antony and the Johnsons: "Hope There's Someone" (I Am A Bird Now, Secretly Canadian 2005)
I never really got Antony and the Johnsons until I saw Antony perform with the London Sinfonietta. He only did a few songs including an Angelo Badalamenti song, and "Hope There's Someone" which has such an incredible sentiment that is so universal. The feeling in the room was so intense, and there is a part where the music suddenly starts to describe ascending. It's so simple but has such gravity, and I love how blunt it is too.
10. Sonic Youth: "Diamond Sea" (Washing Machine, Geffen 1995)
I remember hearing this ages ago on Bevis and Butthead or something and never really knowing what the song was called. In those days it was really hard to find songs. I had the melody in my head for about ten years before I properly listened to it. It's amazingly catchy and the poetry of it resonates with me. I love the way it goes off into a really descriptive zonk-out session for 95% of its length. When I saw them play at Reading '95, I didn't really get into the hour of feedback stuff but now it makes perfect sense.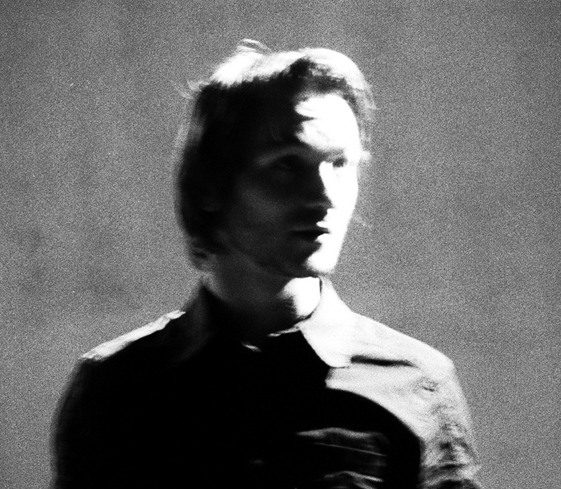 March 2009