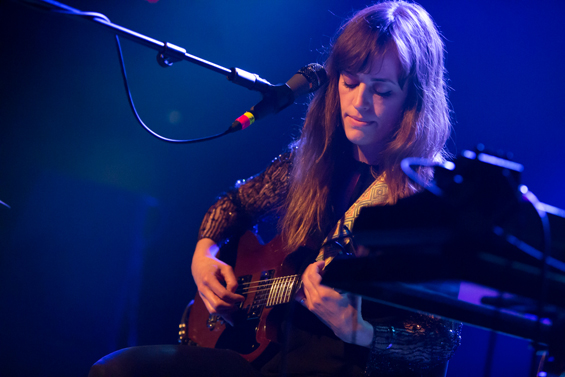 FIVE QUESTIONS WITH HEATHER WOODS BRODERICK
Heather Woods Broderick has made quite a name for herself over the years as both a solo artist and collaborator. A gifted songwriter, vocalist, and multi-instrumentalist, she's issued two solo albums, From the Ground (2009) and Glider (2015), and recently gave her energy to two very special non-album projects, one a split ten-inch disc with Ed Carlsen as part of Thesis's Print/Track series and the other a two-song, seven-inch disc created for Planthouse's Home Winds collaboration with photographer Benjamin Swett. In addition to solo releases, she's toured and recorded with artists such as Efterklang, Sharon Van Etten, and Lisa Hannigan, and the longing for home that sometimes emerges in Broderick's music might be explained in part by a peripatetic lifestyle that has seen her on the road for much of the past decade. The main focus of this recent exchange with the artist centered on Home Winds, which combines her music with Swett's photography to beautiful effect.
1. How did you become involved in this collaboration with Swett, and what about the project made you want to participate? And did you compose the song "Home Winds" in response to his photographs of the Michel family's Home Winds Farm in Gladstone, New Jersey or did the two of you develop your parts separately and then have them brought together when completed?
When I was introduced to Katie Michel, owner of Planthouse and curator of Home Winds, the project was in the beginning stages. Benjamin had taken photographs at Katie's family farm, and she had decided she'd like to make a book. In thinking of how she'd like to present the photographs, the idea of setting them to song came about. Having seen some of the photos and in talking with Katie about her family farm, I was reminded of my early childhood in rural Maine. The combination of all these things led me to write "Home Winds." Katie then designed the book, setting my lyrics with Benjamin's photos.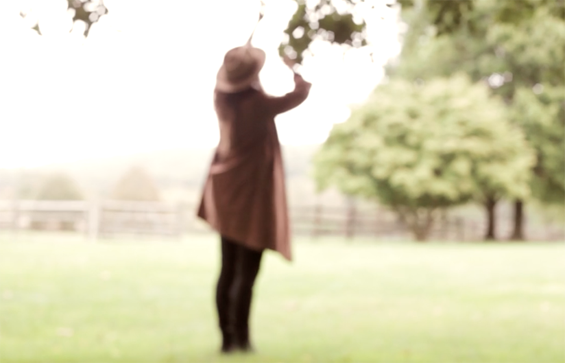 2. "Home Winds" is such an achingly beautiful song, its lines "I've never been back to the town from which I'm from / When the timing is right the home winds will tell me to come" suggest to me the longing for a place to which one can't return, no matter how strong the desire. Yet in the foreword she wrote for the book, Elleree Erdos describes your "hopeful, mellow ballad [as] an ode to this sense of perpetuity, to the possibility that generations down the line may return and find comfort and awe in the same vistas, walk among the same fields, and rest under the shady trees." Could it be argued that both interpretations are supported by the song and are in fact complementary readings?
Yes, I think so. Photographs often feed my nostalgia for a certain place and time—a snapshot of a moment that has come and gone. They often become the image of a memory over time. In the case of Home Winds specifically, preservation is a theme. Much of the Home Winds land is now preserved as historic farmland by the state of New Jersey, and proceeds from the song "Home Winds" will be donated to organizations in an effort to fight climate change.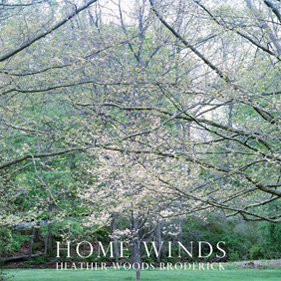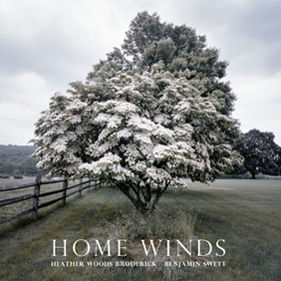 3. The moment you hold a finished album, all pressed and packaged, for the first time must be thrilling. What was your reaction when you saw the Home Winds' vinyl disc and hardcover book for the first time?
I was really shocked and impressed when I received a copy of the Home Winds book-and-vinyl in the mail. The books are so beautifully crafted and bound, and to see Benjamin's photos in a physical format for the first time was really special. Katie did a beautiful job putting the book together. I feel really lucky to have been a part of it.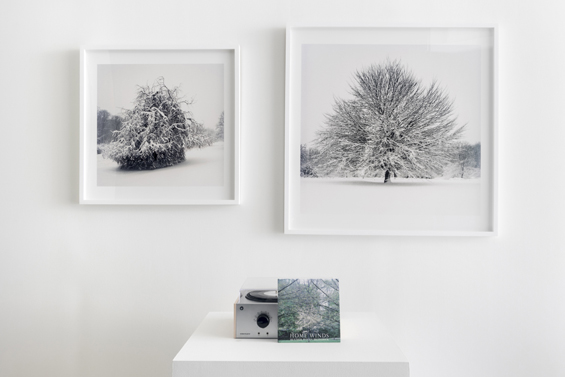 4. I love Glider so much that I'm desperate to hear a new album-length collection by you. Yet if the six-year gap separating From the Ground and Glider is any indication, I might have to wait a while before the next one appears. Are you working on a new album and if so is there anything you can share with us about it?
I moved to the Oregon Coast about a year ago and have been working on writing songs for a new record there. I have a lot of new material now and am making plans to record. If all goes as planned, I hope to have a new release in 2018.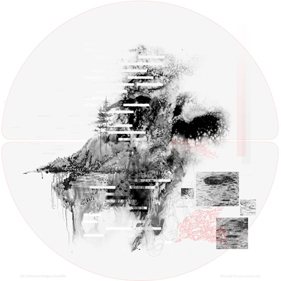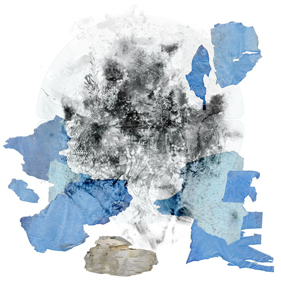 5. You also recently appeared on a split ten-inch disc with Ed Carlsen as part of a Thesis Project called Print/Track that features music inspired by the artist Gregory Euclide. How did this come about and what led to you create an instrumental composition as opposed to a vocal piece?
I've been in touch with Gregory for some years now around various projects. He's a big music supporter and asked if I'd like to contribute to Print/Track after he heard some piano music I was working on. I've recently been playing a lot of piano and enjoying writing instrumental pieces again, and most of the music for Print/Track is instrumental so it seemed the perfect project to contribute to. I'm in full support of artist collaboration and of actually buying music and art so that people can keep making it. Thesis and Print/Track support and encourage both of these things, so I was really happy to be a part of it.
website: HEATHER WOODS BRODERICK
October 2017