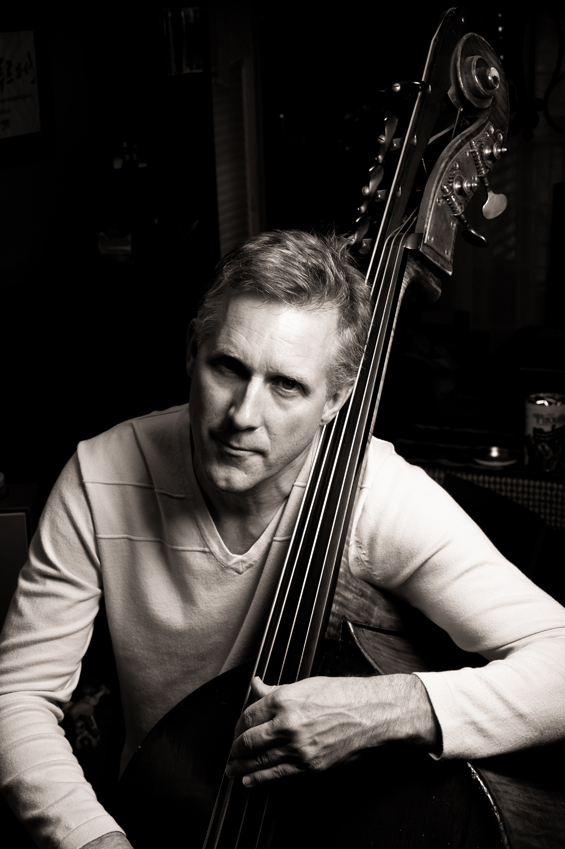 photo: Jeremy Sale
FIVE QUESTIONS WITH MIKE DOWNES
One of Canada's preeminent jazz artists, Mike Downes' introduction to the bass arrived early when as an eight-year-old he was encouraged to take up the instrument by his bass-playing father. After being honoured with a "Jazz Musician of the Year" award at Silver Heights Collegiate in Winnipeg, Downes went on to earn a Bachelor of Music degree at McGill University and a Masters degree in Music Composition at York. Establishing himself as a bandleader, he formed the Mike Downes Quartet in 1994 and in the years since has released a number of albums, including the 2004 trio set The Winds of Change and two 2013 recordings, the 2014 JUNO award-winning Ripple Effect, with pianist Robi Botos and drummer Ethan Ardelli, and In the Current, an ambitious large-ensemble project featuring an eleven-piece chamber jazz group. His most recent release is the terrific Root Structure, which features the leader alongside Botos, guitarist Ted Quinlan, and drummer Larnell Lewis. When not playing with artists such as Molly Johnson, Chris Potter, Lorne Lofsky, Pat Metheny, Peter Erskine, and Dave Liebman, Downes mentors young musicians in his role as the Bass Department Head at Humber College, with which he's been affiliated since 2000. textura had a chance to speak with the now Toronto-based bassist on the eve of Root Structure's release.
1. You've been active in the Canadian music scene as a bassist, arranger, composer, and educator since the '80s. Did you have any particular models or inspirations you patterned yourself after when your career began, and have those models or inspirations remained the same or been replaced by others?
When I was first starting to improvise, I was drawn to melodic players like Sonny Rollins, Clifford Brown, and Bill Evans. I loved the spirit they brought to the music. One of the first jazz bassists I listened to a lot was Paul Chambers, and then Ray Brown, Scott LaFaro, Ron Carter, and many others. I spent a lot of time with headphones on, immersing myself in whatever I was listening to. I've always kept my ears open to everything, and because of that, I continue to stay inspired by the great players and music out there.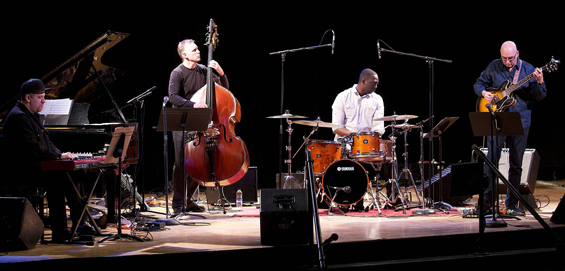 2. On Root Structure you're joined by pianist Robi Botos, guitarist Ted Quinlan, and drummer Larnell Lewis, all of them ideal collaborators. What are the things you primarily look for in the musicians you play with, whether live or in the studio? And how has your approach to playing the bass changed (if it has) since when you began playing professionally?
The most important thing for me is listening and connecting with the musicians I play with. These guys are some of the greatest players on the planet, and not just because they are masters of their instruments. Each of them listens on a deep level and transcends his instrument to create music collectively. On that note, if I could make any self-assessment about how my bass playing has changed, it's that I think less and less about the bass and what I'm doing. I've learned to trust my instincts and to react according to the sound of the moment.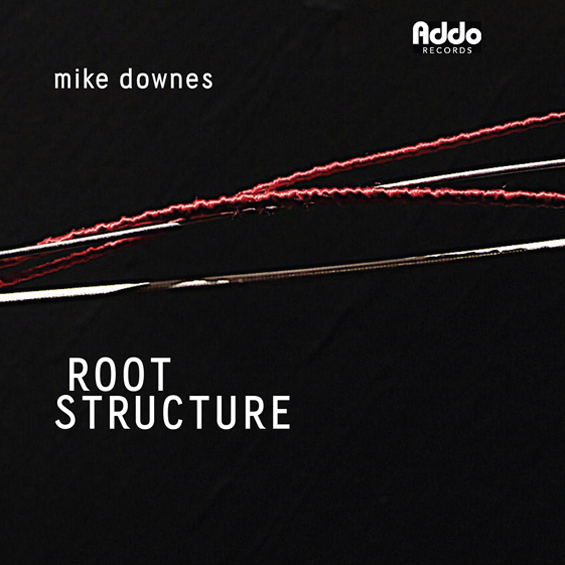 3. Among the standout compositions on Root Structure are "Heart of the Matter," which to these ears exudes a rather Metheny-esque character, and "Prelude & Variations," which evokes the stately beauty of a Charlie Haden ballad. Do you consciously try to prevent the influence of other artists from seeping into your music, whether it be in the writing or playing, or is that something you don't concern yourself with?
I can't think of any artist throughout history who hasn't been influenced by other artists, so I don't worry about that. In the tunes you mentioned, I didn't intentionally try to sound like them, but I admire Pat Metheny and Charlie Haden greatly, so I'll take that as a compliment.
4. A few years ago you undertook an in-depth study of large ensemble writing that included the work of Gil Evans and Maria Schneider prior to the release of your 2014 chamber jazz recording In the Current. What specifically did you take away from your study of those artists?
Great question! Gil was able to create music that is timeless. He was of course influenced by Duke Ellington and other arrangers, but he learned to shape sound in his own way. In studying his music, I became much more aware of the importance of 'sound' in my own writing and orchestrating; I learned to take the time to really listen to the music in my head and to bring it to fruition.
One of the many things that I took away from Maria's music is her incredible ability to make a piece grow organically, to feel like everything that happens is inevitable. Listening to their music definitely influenced my compositional approach on Root Structure.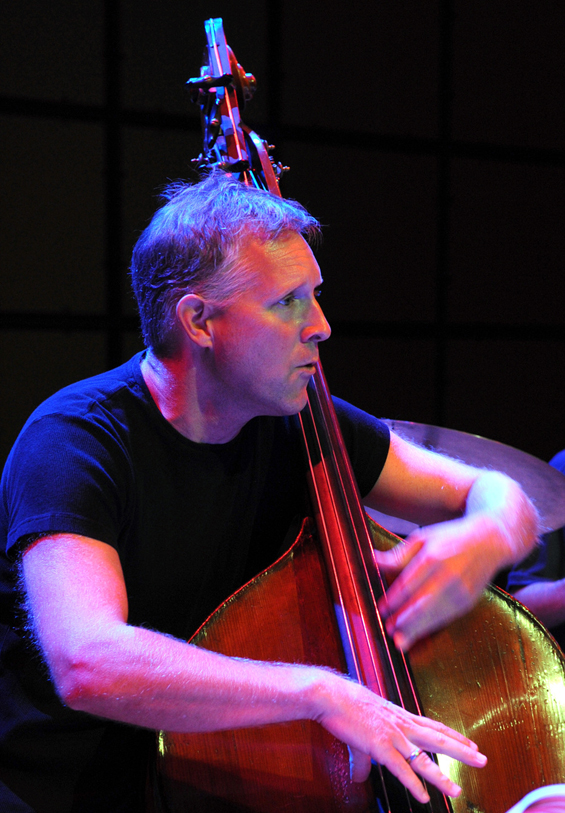 photo: Kim Nyungman
5. So many jazz musicians gravitate to New York or decamp to Europe yet you've called Canada home throughout your career. Was there ever a moment when you considered making the move, and if so what was it that made you decide to stay where you are?
I've come close to moving to New York a few times, but I love Canada too much to leave! I've been to New York and Europe many times, and in fact just spent a week this summer playing in the Signature Theatre in NYC. New York and Europe have incredible scenes, but then so does Toronto. Toronto is a multicultural city full of world-class musicians, there is strong support for the arts (Root Structure was in part funded by the Ontario Arts Council), I teach at one of the top music schools in the world (Humber College), and I love the open space and solitude that I can find in Canada.
website: MIKE DOWNES
September 2017