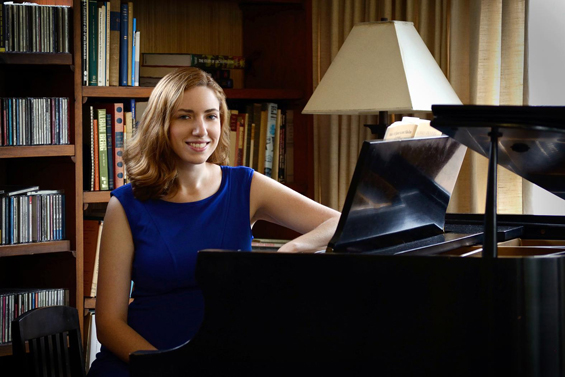 FIVE QUESTIONS WITH DALE TRUMBORE
Celebrated by The New York Times for her compositions' "soaring melodies and beguiling harmonies," Dale Trumbore has seen her work commissioned, awarded, and performed throughout the world by a host of distinguished ensembles, among them ACME, Center City Opera Theater, Los Angeles Master Chorale, and the Northwest Symphony Orchestra. Of arguably greater import at the moment is her association with Choral Arts Initiative, a Southern California-based vocal ensemble that has just released How to Go On: The Choral Works of Dale Trumbore, a superb collection of the Los Angeles-based composer's choral music (read the textura review here). A New Jersey native who graduated with a Master's degree in Composition from the University of Southern California, Trumbore often collaborates with living writers to set their poems and prose to music, sublime examples of which appear on the release. Recently textura had the pleasure of speaking with the composer about the recording and her artistic process.
1. How did the album's title work come into being? Did Brandon Elliott, the Artistic Director of Choral Arts Initiative, approach you with the idea of composing a work, or did you contact the group with a proposal for a piece to be composed for them?
It was a little bit of both, oddly enough; the timing aligned perfectly. In 2014, I met with Brandon to discuss writing Choral Arts Initiative the first piece they commissioned from me, and I mentioned offhand that someday I wanted to record an album of my choral works. Brandon responded that CAI was considering having their first album be a collection of works by one composer, and that they'd want to premiere a new, multi-movement work on that album. The whole How to Go On project—recording and piece—eventually evolved out of that one conversation!
The title work was originally going to be only twenty minutes long, with an accompanying chamber ensemble. In the process of writing it, though, I found more poems I wanted to include, and the sounds I'd first imagined for instruments, like the rapidly-alternating triplet figure in the movement "Requiescat" or the drones in "To See It," were absorbed back into the choir. I'm really lucky that Brandon and CAI were so flexible in commissioning How to Go On and bringing it to life.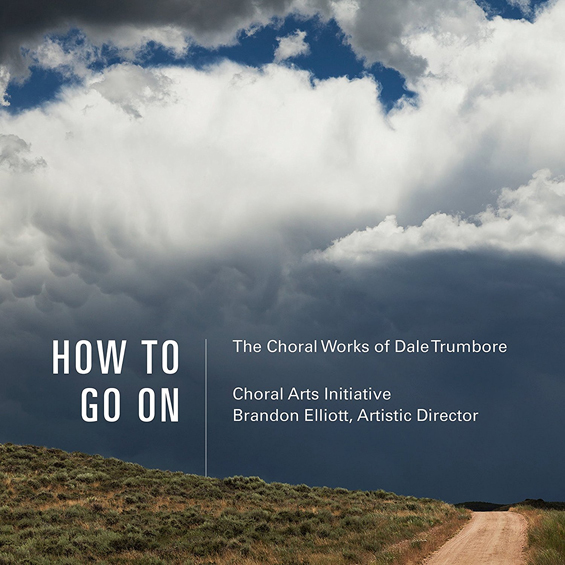 2. Though the texts in How To Go On deal with topics like grief, loss, and mortality, the work strikes me as life-affirming and uplifting as opposed to despairing (Foley's message of humble self-acceptance in "However Difficult" is reassuring, whereas Crooker's text for "Requiescat" conveys a powerful sense of liberation). Is that the kind of tone you were aiming to achieve?
This is exactly what I wanted the piece to accomplish, so I'm glad it comes through! I have moments of utter panic about my own mortality, and I know so many other people do as well, although we may not openly discuss or address our fears about death. Taken together, the seven poems of How to Go On recognize these fears while also cultivating a feeling of everything ultimately being at peace. Hopefully the music adds to that visceral feeling of reassurance, too.
3. I'm fascinated to know why a composer makes particular decisions. What prompted you to have the vocal melodies pitch-shift so hauntingly during the opening section of "How"? Is there a particular effect you wanted to achieve?
As a listener, I love the effect of not knowing exactly where notes are going to end up, harmonically and melodically. In "How," I think those shifts capture that feeling of uncertainty, and to me, they sound a little bit like wailing, or like keening. The opening of "How" was actually the very first music I composed of the entire piece, and as I was writing the rest of it, usually working on several movements at once, I liked the idea of these slides coming back with ever-changing significance. In "However Difficult," for instance, they come back at the very end, but instead of reflecting despair, it's as if that last chord is sliding into place. With that shift, that chord's final resolution is made a little more right.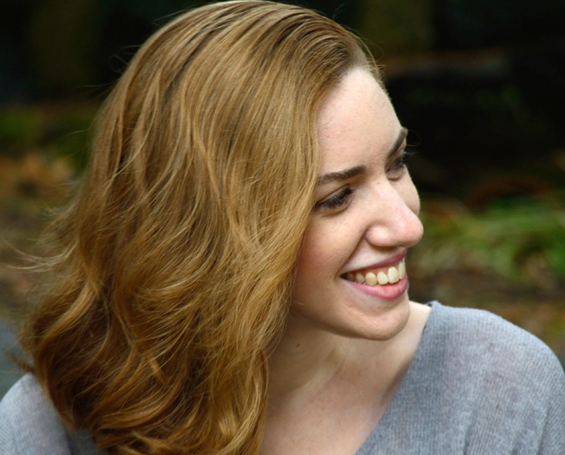 4. At what moment did you experience the feeling of confirmation of being a composer as opposed to someone aspiring to be one, and at what moment in your life did you come to the decision that composing was going to be your vocation?
I believe that everyone who writes music can call themselves a composer, if they want to take on that label. It's so simple: Write music? You're a composer! Except of course it's never that simple, because when we claim that a certain artistic job defines us, that often comes with shame about potentially not being good enough at doing that job, especially if we compare ourselves to everyone else that's held that title before us.
All of that said, I've been happily identifying myself as a composer since I was sixteen and first heard my work performed (by someone other than myself). I guess it took that experience—hearing the music existing outside of me—to feel truly comfortable with that label. That was also the age when I decided to pursue music in college and, ultimately, as a career, so in that way labeling myself as a composer was a crucial part of choosing it as a long-term identity.
5. Do you have a particular vision in mind for the arc you want your own career to assume, and is there a particular goal you see yourself working towards?
My goal has always been to compose full-time; I think I've been saying that since I was seventeen! Over the last thirteen years, though, my vision for exactly how I'll make this full-time living has evolved. I've learned what kind of work I most enjoy doing, in addition to just composing. Pursuing a career in composition is rarely just about writing music, unless maybe you have an entire team handling everything else for you. For me, the other side of composing that I really enjoy includes speaking and writing about my work, rehearsing my works directly with ensembles, occasionally accompanying performances of my music on the piano, and researching for and applying to opportunities like grants and artist residencies.
I used to enjoy the idea of things like singlehandedly producing an album or publishing my music by myself, but now I'd rather work as a team or let someone else handle the distribution of my music, so I can focus more of my efforts on what I most love doing. That realization alone has completely changed how I'm structuring my career. I do have certain concrete goals I'd like to accomplish—ideas for future recording projects, and certain pieces I hope to write in the next year or so—but I don't expect balance in the arc of my career, and I don't expect anything about freelancing to be predictable. Sometimes, as a working artist, you have no idea where your next commission will come from. But that uncertainty comes with the potential for projects even more exciting than whatever goals you come up with yourself, and that's a big part of why I love what I do.
April 2017