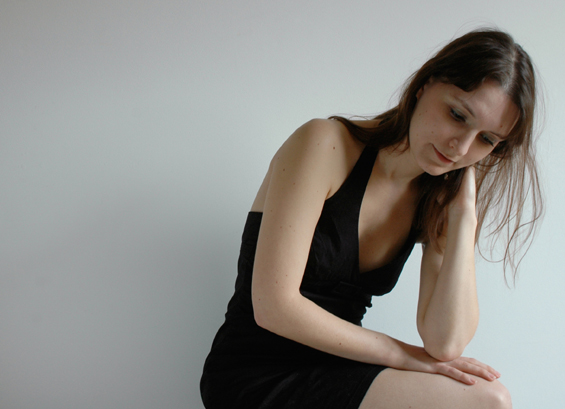 COLLEEN: PLACES IN TIME
So your ravishing music and uncompromising vision are regularly celebrated, your first albums are fixtures on multiple year-end 'Best of' lists, and your reputation continues to grow in the wake of European, US, and Japan tours. What do you do next? If you're Parisienne Cécile Schott (aka Colleen), you issue a third album, Les ondes silencieuses, comprised of sparse clarinet, spinet, classical guitar, and viola da gamba settings, that's what. Schott's no contrarian, however, as calculated strategizing isn't her style. No, she's merely doing what comes naturally, letting her muse dictate the latest stage in her remarkably rapid artistic evolution.
Schott's auspicious Colleen debut, the sample-based 2003 release Everyone Alive Wants Answers, served immediate notice of her unique sensibility and artistic potential. Released two years later, The Golden Morning Breaks solidified her reputation and showed a dramatic advance in approach, with Schott playing much of the album's music herself. Other notable releases include last year's live contribution to Staaplat's Mort aux vaches series and the wonderful EP (more accurately a mini-album), Colleen et les boîtes à musique. Calling Les ondes silencieuses a breakthrough of sorts isn't inaccurate. Its electronic dimension verges on inaudible but, more importantly, Schott's music now sounds purer than before, with many pieces devoted to single instruments only. Though it defies easy description, the deceptively unassuming and oft-beautiful album impresses as a near-perfect realization of the Colleen aesthetic. In fact, the album brings to fruition a journey begun over fifteen years ago when she saw Tous les matins du monde, a film about the17th-century viola da gamba (or viol) player and composer Marin Marais. Schott was so bewitched by the instrument's sound—bowed like a cello but with seven strings and fretted like a guitar—that, in 2005, she commissioned a viola maker to make one for her. During a Montreal visit for a MUTEK performance, she admits, "When I first heard it, I was really struck by the viol's great acoustic qualities. I thought that perhaps even more beautiful than the sound the viol makes is the sound that remains after you've stopped bowing—all the harmonics that linger in the air. Once I heard that, I knew I had to find a way to capture the sound and make it part of my music."
The viol's deep groan resonates in five of Les ondes silencieuses' nine pieces; it's bowed during the somber overture "This Place in Time," bowed and plucked in "Past the Long Black Land," and layered extensively on "Blue Sands" where Schott bows, finger picks, and hits the viol with percussion mallets. Admittedly, Schott's no virtuoso—her clarinet playing during the wistful "Sun Against My Eyes," for example, won't give Richard Stoltzman sleepless nights—but her music's not about bravura displays. Furthermore, there's an unadorned and unaffected charm to the 'basic' technique she brings to her playing that's more than adequate for communicating the emotional essence of the material.
Maintaining a MySpace page meant that Schott needed to include a descriptive label for her music, so she opted for 'minimal acoustic' as perhaps the least inaccurate characterization; tellingly, she purposefully omitted the word 'electronic.' "I wanted the word 'acoustic' because it's important to me to associate that word with my sound," she explains, "and I used minimal to explain the fact that it's not pop but not contemporary either. I use the term 'minimal' as a general aesthetic, and it's particularly fitting for this new album because it's more minimal than anything I've ever done." She's relatively sanguine about the 'classical' label that her use of Baroque instrumentation invites. "There's always confusion about the term 'classical' because it can mean so many different things," she explains. "Whether you're talking about music from the Middle Ages or Stravinsky or Stockhausen or Mozart, they're all periods of classical music. It's always a dangerous term to use; I was very careful to not do a 'neo-Baroque pastiche' or something like that. Still, the term 'classical' used here would be misleading."
Many things distinguish the new album from its predecessors. An enhanced sensitivity to space and to a note's lingering resonance, for one, something exploited in "Echoes and Coral" where the crystal glasses' tones stretch out and slowly fade away. "That particular tune—which is quite a bit different from the others—makes me think of last fall's Japan trip where the beauty of small things made such an impact," she explains. "That track also makes me think of a trip to the moon or something; on the other hand, I made the reference to coral because it makes me think of a trip underwater. In addition, when I attended a gamelan performance about two years ago in Paris, the performance began with this really large gong strike and hearing all the reverberations that remained afterwards was a powerful shock that stayed with me long after."
Expanding upon the theme, she continues, "Taking lessons in Baroque music taught me to pay more attention to musical phrases. My music before was this kind of thing that rolled forward, and left little space for silence; I came to realize the beauty in playing something and letting it die, and then starting something else as a continuity and having that breathing space. The advantage of not working with a looping aesthetic is that, if you play in a more minimal way without looping yourself, either on the computer or with some pedals, then you can let the notes and melody expire and then take it to an entirely different place musically and melodically." One of the album's key themes is evanescence, the inevitable fading away of sights, sounds, and memories, an idea Schott returns to repeatedly in speaking of the 'dying out' of an instrument's tones. That such a pronounced Proustian quality pervades her music doesn't surprise; she readily expresses deep affection for À la recherche du temps perdu and even recites the French writer's text in "La lectrice" on Jorge Mantas's Proust-inspired The Beautiful Schizophonic release Musicamorosa (she's also contributed cello to Ultra Milkmaids' 2006 Pocket Station and Library Tapes' Feelings for Something Lost.)
The melancholy dimension at the core of her music surfaces too, albeit subtly, in Colleen et les boîtes à musique. Though the music box might appear to be the most light-hearted of instruments , its association with childhood reveals a barely concealed melancholy too; the instrument's songs are like a paradise lost, reminding us of a childhood that we vaguely recall but can't revive. "Sometimes you remember certain passages of your childhood like, for instance, the joy of seeing something simple that really amazes you," she says. "But when you dig deeper, you find lots of things that are disturbing and scary; so while the music box embodies lightness, it also references the fears we associate with childhood. The really interesting thing is that originally the radio commission for the EP included finding films (such as Jack Clayton's The Innocents, a 1961 adaptation of Henry James' The Turn of the Screw) that contained music boxes. When the film excerpts were played in between my pieces, what emerged were connections between the music boxes and things like murder, rape, guilt, and ghosts!"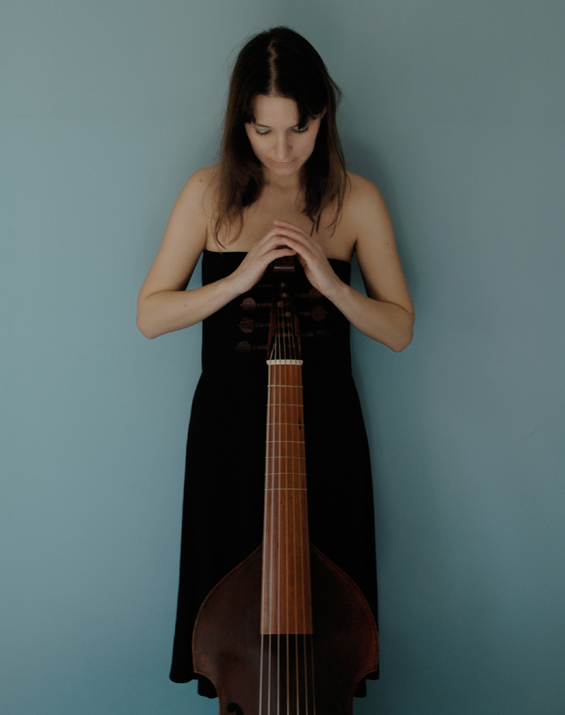 One's impression of Colleen deepens upon seeing her in concert. Appearing at MUTEK on a bill with Mark Templeton and Hauschka, Schott's Colleen set brings into sharp relief the anomalous character of her approach. In stark contrast to Templeton's multi-sensory dazzle of guitar washes and mutating projections, Schott appears alone, sans accompanying visuals. Moving unhurriedly from classical guitar to viol to clarinet, often cuing loops with her feet using three pedals (two for sampling and one for delay), Schott's intimate and unaffected performance puts concertgoers at ease, making them feel they're guests in her home rather than in a stuffy concert hall. Even so, the casual informality of her onstage persona belies the confident deliberation she brings to the business at hand. Throughout the hour-long set, numerous moments of stirring beauty emerge, and when the music swells during the closing piece "Everything Lay Still," the effect is mesmerizing. (One of the concert's most arresting songs, a multi-layered clarinet piece with a jazz feel titled "Serpentine," didn't make it onto the domestic release but appears on the Japanese version.) The electronic dimension, generally downplayed on Les ondes silencieuses, reasserts itself in this context as a necessary means for re-creating the layered quality of some pieces. When technical difficulties briefly halt the performance, she lightly banters with the crowd while rectifying the problem, dissipating the tension that normally would accrue. (Over the past four years, Schott has toured with A Hack and a Hacksaw, Triosk, and Bridget St. John, and played more than one hundred shows in venues like London's Victoria and Albert Museum and at The Wire's Adventures in Music Festival in Chicago and Berlin's Transmediale.)
In addition to everything else, Schott recently collaborated with Swiss-French choreographer and dancer Perrine Valli on the contemporary dance work, Série. A May performance at the Centre Culturel Suisse in Paris revealed a symbiotic connection between Valli's choreography and Schott's score, which is even more austere and stark than Les ondes silencieuses yet a natural complement to Valli's solo performance. Typically, a single instrument—viol, piano, classical guitar, wind chimes, crystal glasses—dominated each of the work's six pieces.
On a humid Friday afternoon the day after her Montreal show, our discussion returns a final time to the new album's melancholy tone, a quality reinforced by vivid song titles like "This Place in Time." "That title also was inspired by my trip to Japan," Schott explains. "We went to this amazing temple in the suburbs of Kyoto at about four in the afternoon, this place with lots of temples and bamboo forests. After watching a Buddhist ceremony, we went to this pavilion where there was a view on a garden and, when the sun started to set down, the effect was just amazing. "This Place in Time" refers to the one moment in your life when you're going to be in a particular place and time with the light a certain way, and the rush of emotion is something that never can be reproduced and so should be cherished." A better description of Colleen's magnificent music would be hard to imagine.
photos: Aude Sirvain
July 2007