TEN FAVOURITE LABELS 2009
Every November, just as we've done since 2005, we pay tribute to ten labels that have stood out from the crowd and brought us multiple hours of listening pleasure throughout the year. This installment's selections are a typically wide-ranging group, with the labels collectively representing an encompassing stylistic range. Many are based in the US, while others call Singapore, Berlin, London, and Nottingham home. Please note that, once again, we've opted not to repeat labels that have been included in the previous years' articles in order to let the spotlight shine on ten different labels (the 2008 picks can be reviewed here).
DRAGON'S EYE RECORDINGS • DRIFTING FALLING • ECHOSPACE [DETROIT] • ELEVATOR BATH • HOME NORMAL • HUMMING CONCH • KITCHEN. • LOW POINT • SMTG LTD. • SUBJECT DETROIT

DRAGON'S EYE RECORDINGS
Year founded and location: Founded in 1989 by Paul Novak in Madison, WI; relaunched in 2005 by Yann Novak in Seattle WA, and now located in downtown Los Angeles CA.
Managed by: Yann Novak
Identity: The label's identity revolves around artists who combine a strong conceptual basis for their work and careful consideration of its aesthetic execution. This means there is no single genre represented and that aspect carries through to the visual identity, as well. Each release has identical design elements in terms of package and text placement, but the main focal point is an artist-chosen image.
Distinguishing characteristics: Within the constraints of the identity described above, I try to choose works based on artistic merit, of course, but also how they will relate to the current catalogue. I want to be able to step back at the end of the year and really be able to look at the six-to-eight releases and see a larger picture forming.
Proudest accomplishments: Each new release is a new proudest accomplishment. What could be better than being able to continue to share with the world wonderful work by amazing artists on a monthly or bi-monthly basis.
Currently promoting: Celer, Clinker, Jamie Drouin, FOURM, Corey Fuller, Ian Hawgood, Wyndel Hunt, Lissom, Shinkei, Sublamp and Luigi Turra, as well as continuing to support artists we have worked with in the past.
Future: At the end of this year I have a solo release by Corey Fuller, then next year I have a new release by Wyndel Hunt, followed by an unreleased piece by Celer, and finally a split release by Pierre Gerard and Shinkei.
Favourite labels: 2026, Koyuki, LINE, Non Visual Objects, Room40, Spekk, Touch, WHITE_LINE EDITIONS, and many more.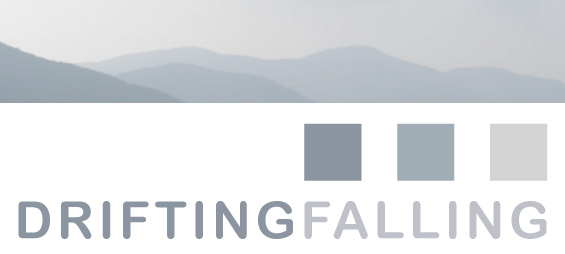 DRIFTING FALLING
Year founded and location: 2007, London, UK (currently operating in Houston, Texas, USA)

Managed by: Jonathan Thompson

Identity: Personal and transportive. Ambient. Sometimes electronic, sometimes acoustic. Warm and pastoral at times, introspective at others.

Distinguishing characteristics: I'd say that one common thread that holds true through all of the music that we've released is that it's very personal. No irony, no pretense.

Proudest accomplishments: Every new release is our proudest accomplishment. In an age where small indies are dropping like autumn leaves, just soldiering through is a huge accomplishment. That said, I'm completely in love with the new Matt Bartram record. It really is a thing of beauty.

Currently promoting: Matt Bartram, Oppressed by the Line, Gareth Dickson, Kontakte

Future: We've got a busy schedule lined up for next year that we're really excited about if all goes according to plan. Some of the artists we'll be working with include: When the Clouds, Zazie von einem Anderen Stern, Pawn, Kontakte and a few other things that I'm not comfortable talking about just yet. I'm not keen on tempting fate.

Favourite labels: Morr Music, Type, 12K, n5MD, Club AC30, Jagjaguar, Erased Tapes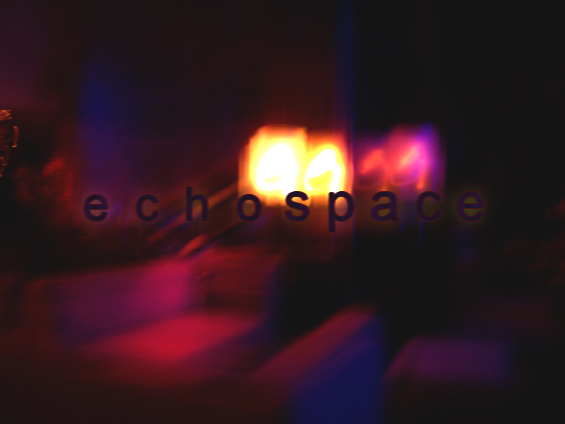 ECHOSPACE [DETROIT]
(Words and comments by Stephen Hitchell)

Year founded and location: 2006 (Chicago / Detroit)

Managed by: Stephen Hitchell & Rod Modell

Identity: Music for the mind, body and spirt from the heart and soul.

Distinguishing characteristics: Analog machines making love.

Proudest accomplishment): Mastering Echospace 001 (Deepchord'sVantage Isle) with Ron Murphy. Ron was one of a kind; I met him in the early '90s and knew him for almost fifteen years; an unforgettable person in the industry, he will always be remembered and missed. Working with the gifted and talented Paul St. Hilaire whose beautiful voice on "Little Angel" still brings tears to my eyes. Also, working with Juan Atkins (The Godfather Of Techno) on one of my personal favorite releases to come out of Detroit, "Starlight," will always hold a special place in my heart.

Currently promoting: stl: checkmate (w/cv313 remodel) (echospace [detroit] seq1-12-inch); vivace: 2 need u (brendon moeller, intrusion & soultek mixes) (vivace 1001-12-inch)

Future: cv313: dimensional space (echospace 313-4-double-CD album); deepchord presents: echospace (new album in the near future).

Favourite labels: 4AD, 12k, Antenna, Anticipate, A.R.T.less, A.R.T., Axis, Balance, Basic Channel, Beretta Music, Blood & Fire, Burial Mix, Clan Disk, Clone, Deepchord, Deep Space Media, Delsin, Downlow, Echocord, Emphasis, Environ, Fathom, Firecracker, Fortune 8, Fragile, FXHE, Ghostly / Spectral Sound, Honest Jon's, Hot Flush, Hyperdub, Huume, Imbalance Computer Music, Irdial Discs, KDJ, Kompute, Kompakt, KMS, Mahagani, Mathematics, Matrix, Metroplex, Metrolux, MDR, Millions Of Moments, Mojuba, Modern Love, M-Plant, Mille Plateaux, Nation, Ostgut, Planet E, Plug Research, Pressure Sounds, Prescription, Projekt, Purpose Maker, Quietus, R & S, Red Planet, Relief, Rush Hour, ~scape, Silentes, Smallfish, Smallville, Skam, Soma, Something, Soundscape, Styrax, S Y N T H, Timeroom Editions, Thoughtless, Transmat, Trojan, Type, Underground Resistance, Vext, Warp, Wax Trax, Zero G Sounds and any other labels I forgot, sorry, this list could go on forever....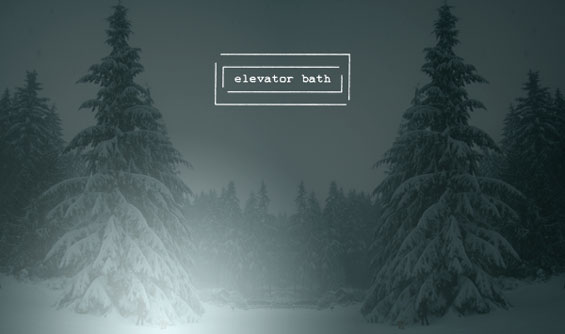 ELEVATOR BATH
Year founded and location: Founded in Texas in 1998, currently located in Washington state (since 2004).
Managed by: Colin Andrew Sheffield
Identity: Elegant abstract music: Highly developed, often atmospheric, subtly intense, always open to interpretation. This does not necessarily indicate droning or ambient sounds (or even electronics), though it frequently does.
Distinguishing characteristics: Attractive, immediately identifiable packaging, whether on vinyl or CD, of new works by uniquely excellent composers. I hope that Elevator Bath may be distinguished by classically outstanding releases without adherence to any particular fad or trend.
Proudest accomplishments: Eleven years on, I am simply proud to have continuously worked with so many fantastic artists whose work I value so highly and which I will enjoy for years to come.
Currently promoting: Francisco López: Machines (2CD), Adam Pacione: Dobranoc (LP), Dale Lloyd: Akasha_for Record (LP)
Future: Beautiful new works from Tom Recchion, Keith Berry, Matt Shoemaker, Rick Reed +
Favourite labels: Western Vinyl, Trunk Records, Invisible Birds, The Helen Scarsdale Agency, Ghost Box, Finders Keepers Records, Die Schachtel, Bee Eater Recordings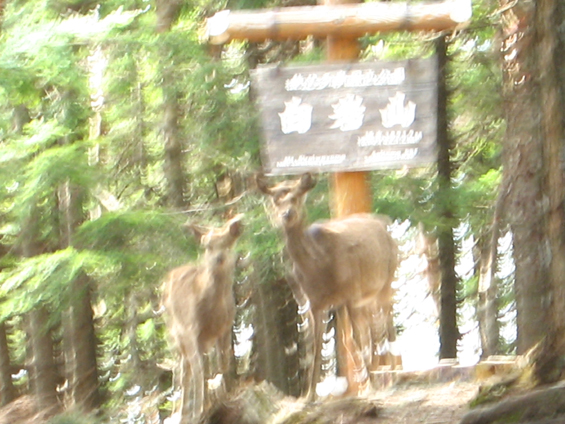 HOME NORMAL
Year founded and location: December 2008 at my parent's place in Bellingham, London while I was looking at photography by my good friend Jeremy Bible and listening to Offthesky, Library Tapes and Celer. Officially kicked off in 2009 and based in London and Tokyo.
Managed by: Ian Hawgood and Ben Jones
Identity: 'Home Is In Your Head' - His Name Is Alive
Distinguishing characteristics: A sense of finally being home. A quirky type of 'organic minimalism' (as we consider it). Wearing our hearts on our sleeves. Beautiful photography and simple, minimal design. Unique artists, unashamed to create something of integrity, honesty and beauty.
Proudest accomplishments: Creating our own unique identity so quickly despite the breadth of our work. Bringing musically and geographically diverse artists together to create something holistic. Each e-mail we get which says how much someone is enjoying the work we have done and continue to do, which in itself suggests this quirky little family might just be getting bigger by the connection people feel to our development and evolution. Slowly reaching a position where we can show that there are some incredibly talented artists in the not-often-heard-of reaches of the world. Slowly reaching a position where we can show that there are some incredibly talented artists in the not-often-heard-reaches of our own families, friends, and social groups.
Currently promoting: All the previous work of Library Tapes, Celer, The Boats, Christopher Hipgrave, Mountain Ocean Sun (Warren Defever, Hitoko Sakai, Jean Cook and Daniel Littleton), and Isnaj Dui. Plus, until the end of 2009; Le Lendemain (Library Tapes + Danny Norbury), Greg Davis, L / M / R / W (Leo Fabriek, Mariska Baars, Machinefabriek + Woutr van Veldhoven), Konntinent, Celer, Yui Onodera, Chihei Hatakeyama, Offthesky...
Future: We have a whole bunch of wonderful music set for 2010 which will make some people sit down, smile and cry, some people dance with sheer joy, and some people left feeling rather bemused.
Favourite labels: Far too many to name..oh go on then: Smallfish, Hibernate, Type, 12k, Skam, (early) Warp, Experimedia, Spekk, thelandof, Mo' Wax, Humming Conch, Dragon's Eye, Room40, Audiobulb, Moteer/Mobeer, Dead Pilot, Under The Spire, (early) 4AD, Kning Disk, Leaf, Domino, ECM, Kranky, Factory, Ninja Tune, Motown, Audio Dregs, Carpark, Morr, Karaoke Kalk, Sub Pop, 12rec, Phantom Channel, Acroplane, Raster Noton, Touch, Infraction, Bella Union, Auetic, Schole, Rallye and a heap more.

HUMMING CONCH
Year founded and location: 2009 in Berlin, Germany

Managed by: Christian Roth

Identity: Humming Conch features music in the fields of modern classical, drone, folk and ambient. In any way it is music I really feel connected to.

Distinguishing characteristics: Special card-board covers, limited editions of every release

Proudest accomplishments: Releasing and supporting music I really like. All the encouraging and nice things people say about the Humming Conch-releases.

Currently promoting: Celer (Capri CD), Christian Vasseur (Poèmes saturniens CD, Alam CD), Summons of Shining Ruins (BIRD REQUIEM Cassette)

Future: Tiago Sousa & João Correia (Insónia LP), Ian Hawgood (Tents & Hills CD-R), ryonkt, and hopefully more

Favourite labels: Kning Disk, 12k, secret furry hole, home normal, 12rec, Serein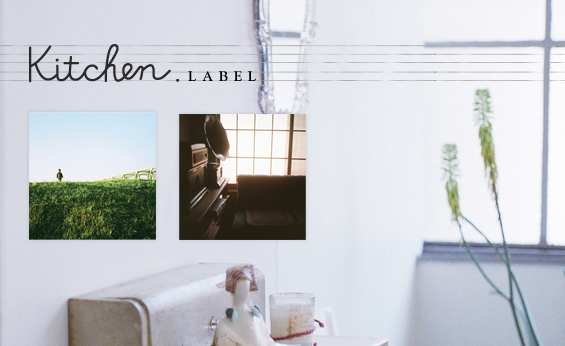 KITCHEN.
Year founded and location: Founded in 2008, Singapore

Managed by: Ricks Ang & April Lee

Identity: Kitchen. was first formed in 2005 as a paper and web design studio. The label side of Kitchen., later established in 2008 as an imprint for music and artbook releases, offers a collection of acoustic/electronic music and subtle soundfields for indoor thoughts. Dwelling in an urban Asian city, our label concept focuses on the still form of travel—a suspension of time, and an invocation of someplace else, to seek and discover pastoralia within an endlessly moving environment.

Distinguishing characteristics: All our releases are packaged in customized art-book formats because artwork and music to us are equally important. We would like our listeners to feel like they are holding a piece of art in their hands. We hope to introduce music made by an emerging generation of new Asian creators and musicians who quietly articulate the microcosm of the familiar in the everyday through their works to the rest of the world.

Proudest accomplishments: aspidistrafly's tour of seven cities around Japan and Asia in 2009. We are also one of the first independent labels from Singapore to be exported worldwide.

Currently promoting: FJORDNE's new album The Setting Sun and aspidistrafly's i hold a wish for you

Future: Haruka Nakamura's new album called Twilight to be released in January 2010. We are also preparing upcoming releases by aspidistrafly, FJORDNE and scheduling some new artists (to be announced soon) in 2010.

Favourite labels: Rondade, Starnet Muzik, Schole, Ryoondo Tea, 12k, SPEKK, Trumn

LOW POINT
Year founded and location: 2006, Nottingham, England

Managed by: Gareth Hardwick

Identity: Described in an online blog recently that "Everything about the label screams understatement"—I guess that sums us up quite nicely.

Distinguishing characteristics: Held notes, making guitars sound nothing like guitars, fuzzy logic, unconventional wisdom

Proudest accomplishments: Definitely being able to work with and release material by so many immensely talented musicians. I find the fact that they're willing to entrust me with the fruit of their labour incredibly humbling.

Currently promoting: Celer, Tim Catlin & Machinefabriek, P Jørgensen, Fabio Orsi & Seaworthy

Future: Confirmed releases for 2010 include the second album by Australian duo Spartak and a 2-CD set from New Yorker Kyle Bobby Dunn.

Favourite labels: The usual suspects: kranky, Type, 12k, Room40 with honourable mentions to Install, Blackest Rainbow, hellosQuare, Under The Spire, Dead Pilot and Gringo Records—all deserved for combining supreme musical output with a dedicated work ethic.

SMTG LIMITED
Year founded and location: Founded in 2008 in Richmond VA
Managed by: Jonathan Lee
Identity: Low-lit, otherworldly ambient and electronica has been dominant so far... Anduin, Svarte Greiner, Xela, Jasper TX, Ekkehard Ehlers, Paul Wirkus, and Khate have all done releases so far.
Distinguishing characteristics: Vinyl housed in beautiful silkscreened covers, the logo on the back of everything, James Plotkin's lovely mastering jobs ... non-disposable art and music in the disposable era.
Proudest accomplishments: Being able to grow from nothing due to people's interest in the label is the greatest of things. Maybe one day there will be more of a network for distributing and performing this type of stuff.
Currently promoting: Anduin: Abandoned In Sleep (CD+LP / CD); Khate: Pareidolia (LP); Ekkehard Ehlers + Paul Wirkus: Ballads (LP)
Future: Stephen Vitiello: Soundtracks (DVD); Slow News Day: TBA (CD); Nemeth: TBA (12-inch); Anduin + Jasper TX: second record
Favourite labels: Albums and artists are much more interesting to me since there's never been a label I loved all the time, but many labels, too many to list, have influenced and inspired me over the years... enough to start my own label.

SUBJECT DETROIT
Year founded and location: Subject Detroit was Founded in 1994 in downtown Detroit at DJ Bone's loft.
Managed by: Ahnne Araza. She's a one person tornado of business!
Identity: Funky electronics, we call it Advanced Black Music. Sounds and vibes that transcend genres, languages and regions.
Distinguishing characteristics: 100% independent. Our sound is universal, futuristic, and ever-changing while maintaining a soulful vibe. We take risks and push boundaries with our music and our business. Subject Detroit stands alone in the city and globally.
Proudest accomplishments: PRESSING VINYL! Labels must have physical product in our eyes to be considered a "label." Remaining independent all these years. Carrying on the Detroit tradition of releasing futuristic, high-quality music, and taking it worldwide. Being played by DJs we truly respect. Remaining underground but still being able to make great money. NOT being a "big" label.
Currently promoting: The Lost Tribe of Techno 2 compilation, DJ Bone: The Music Remix project (2x12-inch), Aleckxis Jaina aka The Future: Jainaism (new 12-inch,) DJ Bone: Another Language
(album), DJ Nasty: The Immortal (EP), Niko Marks: Voice Box Detroit (EP), Fabrice Lig: Hmong (EP)
Future: More interactive projects, radio shows and events. A Detroit residency. Global and inter-dimensional alliances, new sounds and many new artists.
Favourite labels: Axis, Purpose Maker, Los Hermanos, Theory, Hardgroove and of course Subect Detroit.
November 2009